in Aerospace / Defence / Security / Space
ADS appoints Kevin Craven as Interim Chief Executive
ADS Chief Executive Paul Everitt will be stepping down at the end of March and will be succeeded by Kevin Craven as Interim Chief Executive.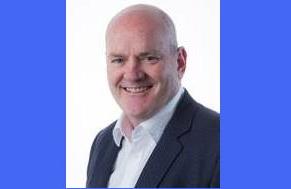 Image courtesy ADS

Kevin Craven (above) is currently Strategic Partnership Director at Serco plc, and was previously Serco CEO UK & Europe from 2017 to 2020, having joined the company in September 2014.

He has been a member of the ADS Board for three years and is currently ADS Vice-President for Defence.

ADS President Tony Wood said: "I am delighted that Kevin Craven has agreed to act as Interim Chief Executive from the beginning of April while we continue the process to appoint a permanent successor to Paul Everitt.

"Kevin will bring a wealth of experience in senior leadership positions and considerable understanding of our sectors to the role."

Paul Everitt has been ADS Chief Executive since January 2013. He will continue in his role as Chairman of Farnborough International Ltd.