About Us
ADVANCE is the communications resource produced by the Times Group in partnership with ADS - the trade organisation advancing UK Aerospace, Defence, Security and Space industries - consisting of a quarterly magazine, an online daily news service and a weekly newsletter.
ADVANCE is designed to support the UK's aerospace, defence, security and space industries by providing comprehensive sector specific news coverage of current issues and developments in the UK and overseas markets.
ADVANCE serves as a forum for all stakeholders in the UK's aerospace, space, defence and security sectors – from government, the armed/security forces and industry – to exchange views and opinions, featuring authoritative editorial features focused on providing interest and benefits for all concerned.

Established in 2011, it is a must read for all those involved with these sectors – across the entire supply chain – as it delivers authoritative insight into what is happening in the domestic, European and global markets, getting beyond the headlines with stories from award winning journalists, industry commentators and analysts.
The editorial team - headed by Alan Peaford, editor of Arabian Aerospace, president of the UK's Institute of Internal Communications and former editor of Flight International's show dailies - is made up of leading journalists from the four industry sectors, illustrating how advanced UK solutions are making their mark in markets worldwide.
THE ADVANCE TEAM:
ADVANCE Editor-in-chief
Alan Peaford MBE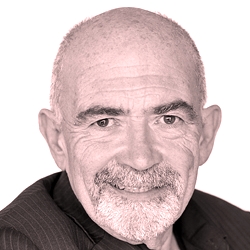 Alan Peaford is a former national newspaper journalist and the current president of the UK's Institute of Internal Communications. He edited Flight International's Flight Daily News for 17 years and has won an Aerospace Journalist of the Year award on five occasions. He is the author of a best selling guide to business aircraft and has written for many newspapers, trade magazines and corporate publications around the world. He is also the editor of Arabian Aerospace published by the Times Group. A former president of the European Industial editors federation he has been awarded a European Diploma of Honour for services to communications in industry. As chairman of Trident Communications for 14 years he was involved in communication consultancy to many top UK organisations including Rolls-Royce, the Metropolitan Police, the Prime Minister's office, Smiths and GE. He is now chairman of Aerocomm Ltd. He has written speeches for many leading corporate heads and for members of the royal families in the UK and the Middle East. A private pilot, he is also a Fellow of the Royal Society for the Arts.

ADVANCE Publisher
Kevin Sammon
kevin.sammon@adsadvance.co.uk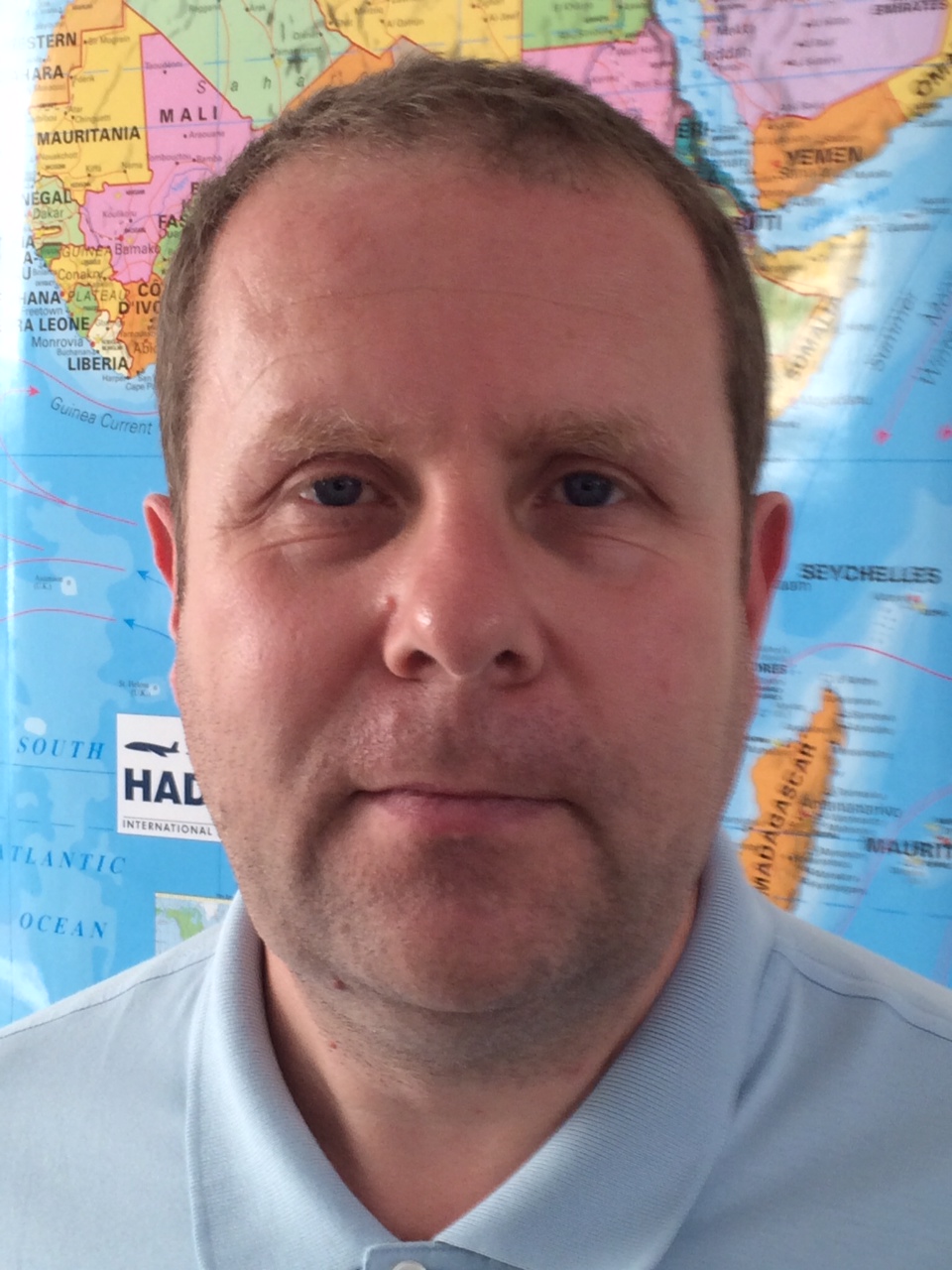 Kevin Sammon is a director of the Times Group and takes a key role in the development of the Group's titles serving the aerospace, defence, security and space sectors, including ADVANCE.

ADVANCE Managing Editor
Chuck Grieve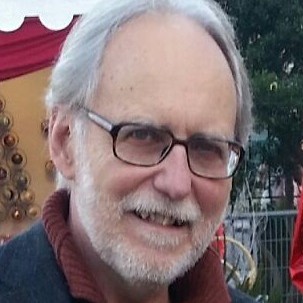 Chuck Grieve is an award-winning writer and editor with more than 40-years experience in consumer, corporate, trade and technical journalism on a global scale.

Variously based in North America, Europe, the Middle East and Far East, he has covered stories across a range of industries including aviation, logistics, power generation, oil and gas, and corporate law. He brings to the MRO brief a breadth of technical understanding combined with business and cultural insights. He is a fellow of the Royal Society of Arts and the Institute of Internal Communication.

Chuck is MRO editor of both Arabian and African Aerospace magazines and part of the SHOW BUSINESS dailies team.

ADVANCE Online Editor
Wayne Fessey
wayne.fessey@adsadvance.co.uk


Wayne Fessey is the Times Group's editor-in-chief and former editor of ASD Focus , the official (biannual) publication of the Aerospace and Defence Industries Association of Europe (ASD). A graduate of the London College of Printing (1981), Wayne has worked predominantly in B2B and specialist bespoke publishing. From working on the Civil Aviation Authority Yearbook, he went on to become editor of the City's annual review The Square Mile (1994-1997) and the International Aid & Trade Review (2000-2005), whilst conceiving and editing several commemorative publications including NATO 50th Anniversary 1949~1999 (for the Washington Summit), One Hundred Years of Powered Flight 1903~2003 (for the RAeS), Victory in Europe & The Road Ahead 60th Anniversary 1945~2005, United States Air Force Founding Centennial & 60th Anniversary 1907~1947~2007 and ADS ~ Delivering the Promise.

ADVANCE Assistant Editor
Marcella Nethersole




Marcella Nethersole is a travel writer who has worked in Europe, the US, South America, the Middle East and Asia with book and magazine publishers in the corporate and finance market. For seven years she worked with the Flight Daily News team and specialised in aircraft interiors and inflight services.

ADVANCE Aviation Editor
Geoff Thomas
Geoff Thomas has been involved in trade and corporate media for 40 years having started his career on local newspapers in Surrey before becoming a motoring correspondent. He worked in corporate PR for a number of major UK and US corporations including recently as an consultant to CFM in the aviation sector. He is a former chairman of the British Association of Communicators in Business and is a Fellow of the Institute of Internal Communications He lives in Yorkshire and covers activities in the North of England for the ADS Advance magazine as well as heading the aviation team.
ADVANCE Defence Editor (Land & Sea)
Alan Dron

ADVANCE Defence Editor (Air)
Alan Warnes

ADVANCE Defence Editor (Air)
Jon Lake


Jon Lake has been a full time aviation writer since 1984, and has twice won the coveted Defence Journalist of the Year in the global World Leadership Forum's Journalist of the Year Awards.
ADVANCE Defence Correspondent (Land & Sea)
Claire Apthorp
Claire Apthorp has been covering aerospace and defence for the last three years and is also a successful financial blogger and writer. Among the areas that Claire has covered in detail are unmanned systems, C4ISR, logistics and land systems. Claire has a detailed knowledge of the UK defence industry and has also covered the Asia-Pacific region in detail.

ADVANCE Space Editor
Steve Nichols


Steve Nichols is a journalist and communications consultant specialising in space and technology. He has covered space shuttle launches in Florida and regularly writes about both European manned and unmanned space missions. As a communications consultant he has worked with some of Europe's leading technology companies.

ADVANCE Security Editor
To be announced



ADVANCE Sub Editor
Corin Whymark
An experienced sub-editor with many educational and community publications Corin has a passion for aviation. A member of the IFFR aviation team he has worked with the ADS Advance team since its launch five years ago. In his spare time he is a rambler
ADVANCE Journalist
Paul Derby

Paul Derby is an aerospace writer who has spent the past 14 years covering the sector. He has devoted much of that time to being a specialist rotary wing correspondent for some of the world's most respected aerospace titles.

ADVANCE Picture Editor
Ian Billinghurst


Ian Billinghurst has worked for UK national titles including the Daily Express , Mirror and Mail as well as the BBC before venturing into the corporate communications market – and the aviation media. He now heads the BillyPix agency with its team of associate photographers all over the world which produces images for many leading UK corporations as well as for trade publications such as Flight International and Airline Business .

Directors

Mark Brown
mark.brown@timesgroup.co.uk

Kevin Sammon
kevin.sammon@adsadvance.co.uk