in Aerospace / Defence / Security / Space
ADS urges Government to work closely with industry on COVID-19 Recovery Strategy
Reacting to today's publication of the UK Government's COVID-19 Recovery Strategy, ADS said tens of thousands of jobs are at risk in the UK's aerospace, defence, security and space industries without coordinated action to support economic recovery.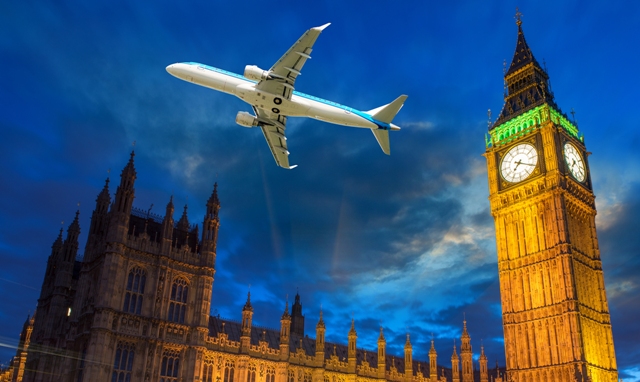 Image copyright Shutterstock

The impact of the crisis is stark for many ADS member companies, with some carrying out consultations on potential redundancies, while delays in deliveries of new aircraft are set to cost the UK £5 billion in lost value in 2020.

ADS sets out five priority areas for action:
A pragmatic and proportionate plan to resume flights, working with other countries to enable travel as soon as the situation and protecting passengers with pre-flight checks, but avoiding the need for quarantine.
Extension of the Job Retention Scheme to support employees in our four sectors, which are expected to face a longer road to recovery.
Rapid expansion of Government support for low carbon aerospace technology, putting the UK at the forefront of the drive to develop and manufacture more sustainable aircraft.
An evolution of business support that unlocks finance for essential manufacturing supply chains, making sure SMEs receive effective financial support.
Government must pull forward public procurement to support jobs and cashflow, particularly defence and space projects.
ADS Chief Executive Paul Everitt said: "This crisis puts at risk tens of thousands of high value jobs across the UK, with long lasting damage to our vital manufacturing base and to the prosperity of communities in every part of the country.

"We welcome publication of this new strategy but it is now essential that the Government works with industry to put in place the measures needed to support businesses through this challenging period and towards a return to long-term growth.

"Industry is looking to Government for clear advice on safe working conditions, consistency in approach across the UK, and to make sure support reaches businesses quickly to avoid unnecessary job losses.

"A rapid restart and strong recovery are fundamental to protecting jobs, retaining skills, and unlocking investment."

ADS is the UK trade organisation representing the aerospace, defence, security and space sectors, with more than 1,100 member businesses.