in Aerospace / Events
Advanced Engineering postponed until November 2021
Easyfairs announced today that its Advanced Engineering 2020 event, which was due to take place on 4th & 5th November at the NEC, Birmingham, is postponed to the 3rd & 4th of November 2021.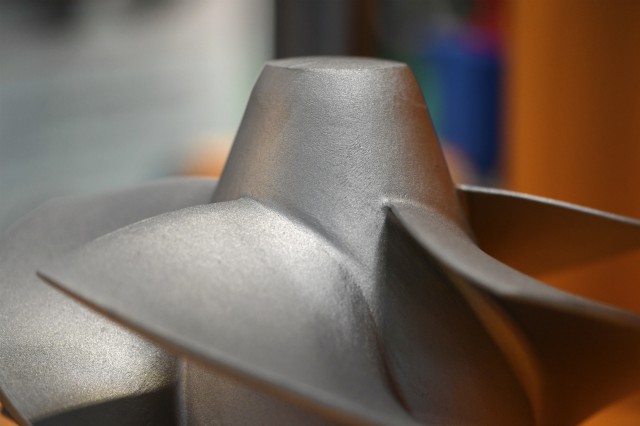 Image courtesy Easyfairs

This decision has been made following consultation with the engineering and manufacturing industry and due to the ongoing unforeseeable and unprecedented global scope of the Coronavirus pandemic which sees the UK government reviewing its decision to allow live events to run from 1st October and places Birmingham, where the event was due to take place, under local lockdown, further contributing to the continuing Force Majeure situation.

To ensure the most successful event for the industry, Easyfairs, organiser of Advanced Engineering, has decided to postpone the event to November 2021 in order to deliver an environment in which the community can confidently focus on business, networking and engagement. With this move, Advanced Engineering reaffirms its commitment to ensuring the industry has this valuable opportunity to gather and reignite business opportunities, providing a stage from which the industry may play its vital role in boosting the overall recovery of the UK economy as the world emerges from the pandemic.

Providing a way for its community to stay in touch through these increasingly digital times, Advanced Engineering has also launched a series of free-to-attend webinars entitled 'AE Talks'. These dedicated online panel and keynote presentations tackle thought-provoking and relevant topics to help the engineering and manufacturing community continue to grow and develop new innovation.

Alison Willis, Divisional Director of Advanced Engineering, explained: "2020 has been a very unusual year: the Covid-19 pandemic has changed the nature of events for this year. Despite being given the green light by the UK Government to run business events from 1 October back in July, with this decision now suspended and considering the global situation, the social distancing restrictions and the requirements of our exhibitors, we have made the extremely difficult decision to have to postpone this year's edition to 2021."

"During this difficult and unprecedented time, I have been overwhelmed by the support that we have received from the industry for the event and its critical role in bringing the industry together again. We know that Advanced Engineering 2021 will play a vital role in reigniting new business connections across all manufacturing sectors by providing the UK's supply chain community its first opportunity to meet face to face after this challenging period, aiding this pivotal industry in its undoubted contribution to the recovery of the UK economy as a whole. I would like to thank everyone for their resolute support and understanding and express our ongoing commitment to the many essential businesses in this sector."


For further information about the AE Talks virtual series and the 2021 event, visit www.advancedengineeringuk.com or email advancedengineeringuk@easyfairs.com .