in Aerospace
Aerospace Xelerated opens call for startups
Formerly the ATI Boeing Accelerator, Aerospace Xelerated has today announced that its call for applications is open.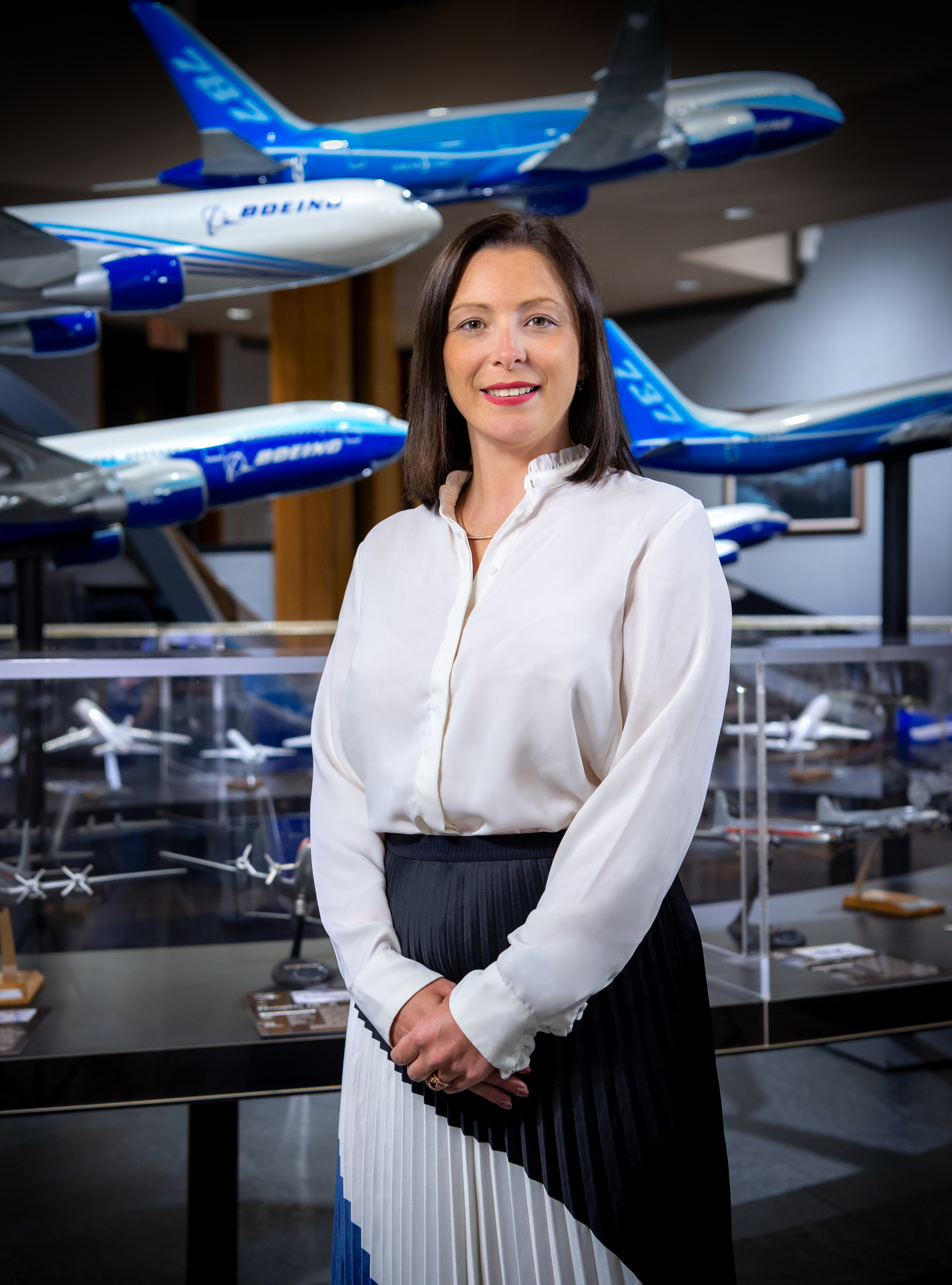 Above: Nichola Bates, Managing Partner at Aerospace Xelerated and Head of Global Accelerators and Innovation Programmes, at Boeing.
Courtesy Boeing

The programme is being led by industry partner Boeing for its third year, with further industry partners to be announced in due course. The programme will be investing into startups building autonomous and AI solutions that advance the way aircraft are built, from the factory floor all the way to the passenger journey.

Startups accepted on the programme will benefit from £100k equity investment from Boeing. They will also have access to strategists and technical experts from industry and support in developing proof of concept opportunities.

Through Aerospace Xelerated, startups will be introduced to a network of angels, venture capitalists and the wider aerospace industry, throughout the 12-week programme and wider ecosystem events. Successful companies will also receive mentoring from a global network of experienced entrepreneurs, mentors and investors, plus over £100k in programme perks from partners including startup providers Google, Amazon, Stripe, Digital Ocean and many more.

Aerospace Xelerated is looking for startups across the following areas; assured autonomy; autonomous navigation; generative design; smart maintenance; adaptive learning; reduced workload and Aerospace AI Applications. Companies must be late seed-stage, software only and working with AI or autonomous technology.

Nichola Bates, Managing Partner at Aerospace Xelerated and Head of Global Accelerators and Innovation Programmes at Boeing commented: "We've had great success with our previous two cohorts and we're excited to take the new programme forward this year. At Boeing we believe there is a huge opportunity for innovative startups focussed on autonomy and AI to disrupt every aspect of aerospace, from the supply chain to onboard customer service and we're eager to double down and support more businesses.

"We've seen incredible leaps forward in aerospace and connected industries in the past 12-months and we know we can offer startups looking to operate in this space an incredible advantage."

The two previous cohorts have gone on to raise £20 million in additional funding and create over 100 jobs across the UK. Organisations to work with past cohorts as partners or mentors include PWC, Frazer-Nash, Chevron Technology Ventures and EasyJet.

Applications close on 26th September and startups can apply at https://xelerated.aero