in Aerospace
Aerospace Xelerated welcomes back GKN Aerospace
Aerospace Xelerated has today announced that GKN Aerospace has rejoined as a programme partner for its third year.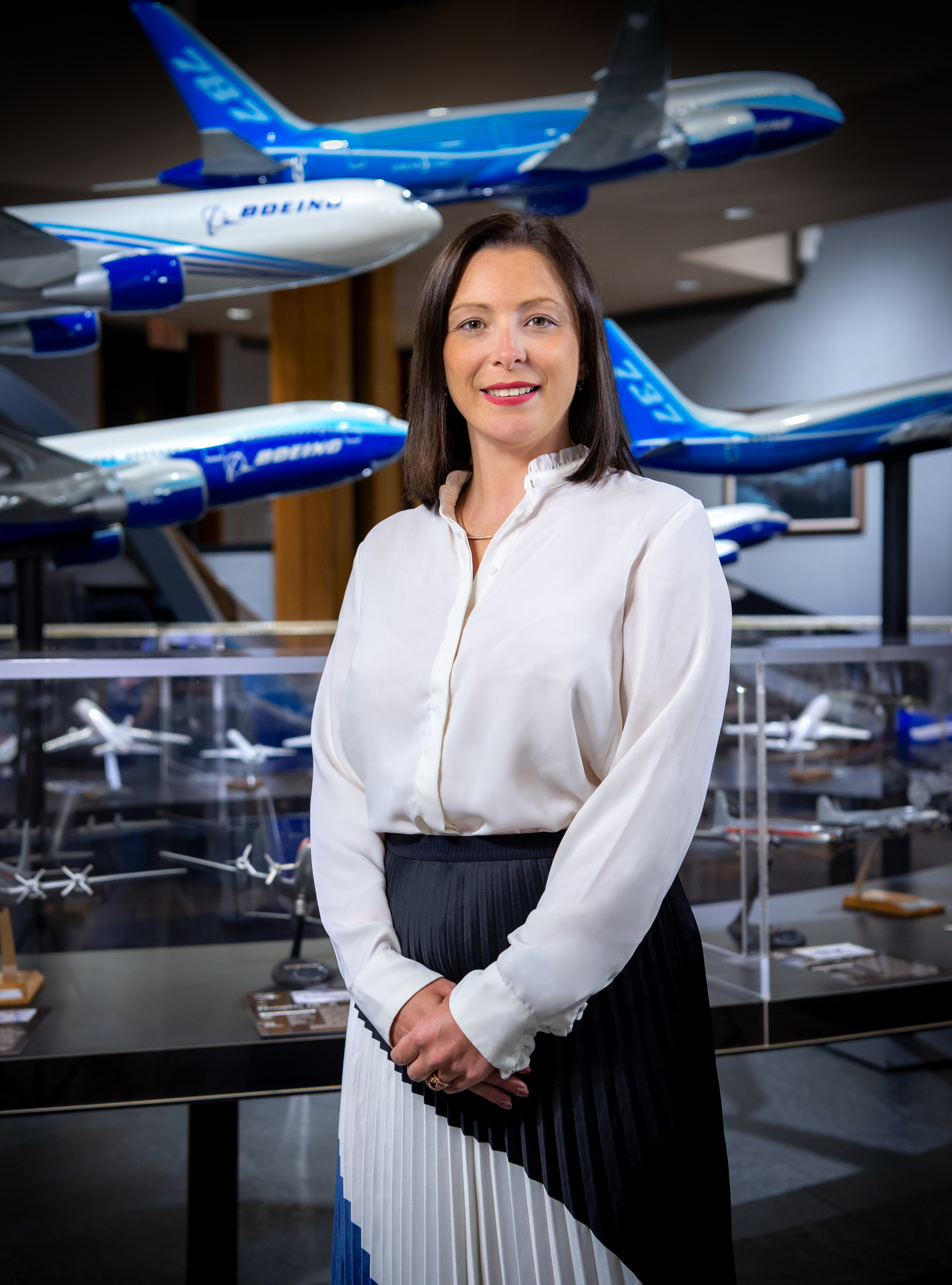 Above: Nichola Bates, Managing Partner at Aerospace Xelerated and Head of Global Accelerators and Innovation Programmes, at Boeing.
Courtesy Boeing

The programme is being led by industry partner Boeing, who was recently joined by the Ministry of Defence's Defence and Security Accelerator (DASA) to back startups solving challenges for the aerospace sector.

As a programme partner, GKN Aerospace will provide startups with industry insight and expertise.

Susan Schofield, VP Strategy Civil Airframe of GKN Aerospace, commented: "It is great that GKN Aerospace has signed up to Aerospace Xelerated for the third year. Our role is to be a supporting industrial sounding board for the startups. We believe that the diversity that is coming through from the startups brings different thinking and innovation, which we can build upon."

Nichola Bates, Managing Partner at Aerospace Xelerated and Head of Global Accelerators and Innovation Programmes at Boeing said: "It's wonderful to welcome GKN Aerospace back as a partner for our third programme. They played a key part in working with our previous cohorts. The team is a true asset to our startup founders and I know they will be a huge benefit to our future cohort."

Aerospace Xelerated will be investing into startups building autonomous and AI solutions that advance the way aircraft are built, from the factory floor all the way to the passenger journey.

The two previous cohorts have gone on to raise over £50 million in additional funding and create more than 100 jobs across the UK. In the past week, cohort two startup HiiROC has announced a £26 million funding round. The investment will be used to expand the deployment of pilot units of its technology, producing affordable hydrogen at scale but without CO2 emissions. Among its new investors is Melrose Industries, the owners of GKN Aerospace, who met the founding team during the 2021 cohort of the programme.

Successful startups benefit from an optional £100K equity investment from Boeing. They will also have access to strategists and technical experts from industry and support in developing proof of concept opportunities.

Through Aerospace Xelerated, startups will be introduced to a network of angels, venture capitalists and the wider aerospace industry, throughout the 12-week programme and wider ecosystem events. Organisations to work with past cohorts as partners or mentors include Rolls-Royce, PWC, Chevron Technology Ventures and EasyJet.

Successful companies will also receive mentoring from a global network of experienced entrepreneurs, mentors and investors, plus over £100K in programme perks from partners including startup providers Google, Amazon, Stripe, Digital Ocean and many more.

Aerospace Xelerated is looking for startups across the following areas; assured autonomy; autonomous navigation; generative design; smart maintenance; adaptive learning; reduced workload and Aerospace AI Applications. Companies must be late seed-stage, software only, and working with AI or autonomous technology.

Applications closed early in October and the new cohort will be unveiled in early January 2022. The programme will run for 12 weeks, culminating in a Demo Day in late March 2022.

For more information go to: https://xelerated.aero