in Aerospace
Air bp hits 300th location milestone in Airfield Automation roll out
Air bp has its award-winning Airfield Automation digital technology live at 300 network locations across 28 countries in four continents, with Magdeburg City Airport the 300th location to implement the technology.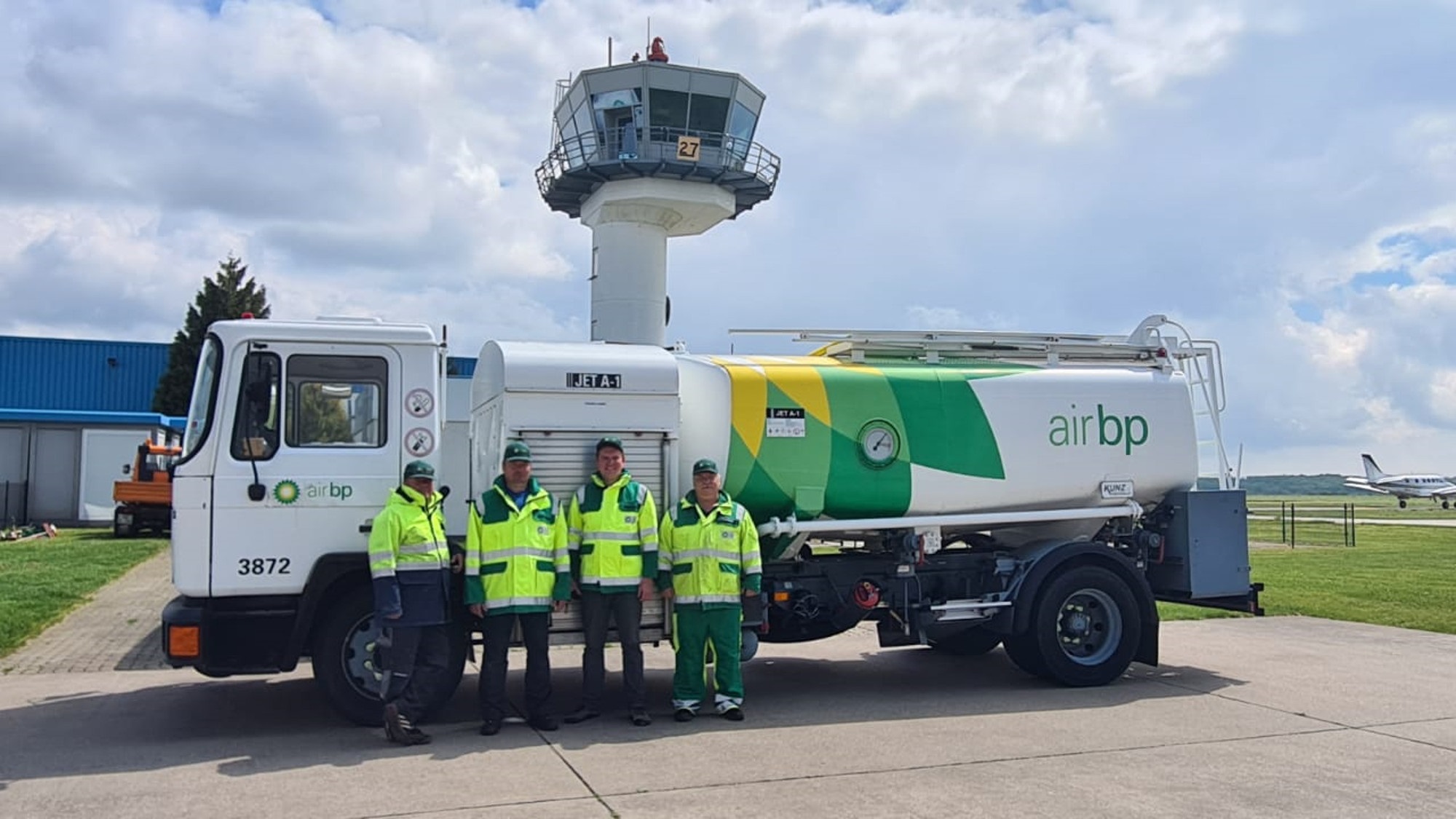 Above: Air bp at Magdeburg City Airport, the 300th location to complete a fuelling using the technology.
Courtesy Air bp.

Since launching in May 2018, over one million fuellings have been processed using Airfield Automation.

Designed to enhance safety and reliability in airport fuelling operations, Airfield Automation has been well received by operators who have reported increased speed, accuracy and efficiency in refuelling. For example, the time taken to get fuelling data into the system has reduced by 95% in Portugal, one of the first countries where rollout took place. Another example of the efficiency this brings to customers is that requests for copies of delivery tickets can be responded to immediately without, in most instances, requiring action from the airport.

Air bp's Airfield Automation safe2go technology, deployed at over 125 of the locations, is a pioneer in the provision of an engineering barrier to actively help prevent misfuelling. It consolidates the data related to airport fuelling operations and verifies fuelling requirements via an app on a handheld device in the fuelling vehicle.

Aircraft operators will also benefit from the rollout of new services recently added to the platform which give the opportunity to further enhance efficiency. These include the real-time two-way connection between flight crew and fuel operator during the aircraft turnaround at the airfield which trials have shown result in a 15 - 30% reduction in the refuelling time. From receiving the preliminary order through to a revised final order, concluding with an electronic ticket sign off, the service provides instant visibility and more efficient refuelling operations.

Olivia Stone, vice president technical services and HSSE, Air bp said: "This latest milestone marks more positive news for our customers. I am delighted that they will be able to benefit from the digitisation of our into-plane fuelling operations making the refuelling process safer, faster and more efficient."

Valerio Ferro, vice president sales and marketing, Air bp, adds, "Our latest innovation seamlessly connects pilot with operator, helping to unlock savings by increasing data accuracy, maximising efficiency, and helping to reduce turnaround times. We're continuing to roll this innovative technology out in countries around the world."

Air bp's Airfield Automation received the Excellence in Application Modernisation Award and the Product Innovation Award and was declared the Overall Winner at the 2020 UK Real IT Awards.