in Aerospace
AirBaltic to become Airbus' largest A220 customer in Europe
AirBaltic will become the largest A220 customer in Europe after confirming an incremental order for an additional 30 A220-300s.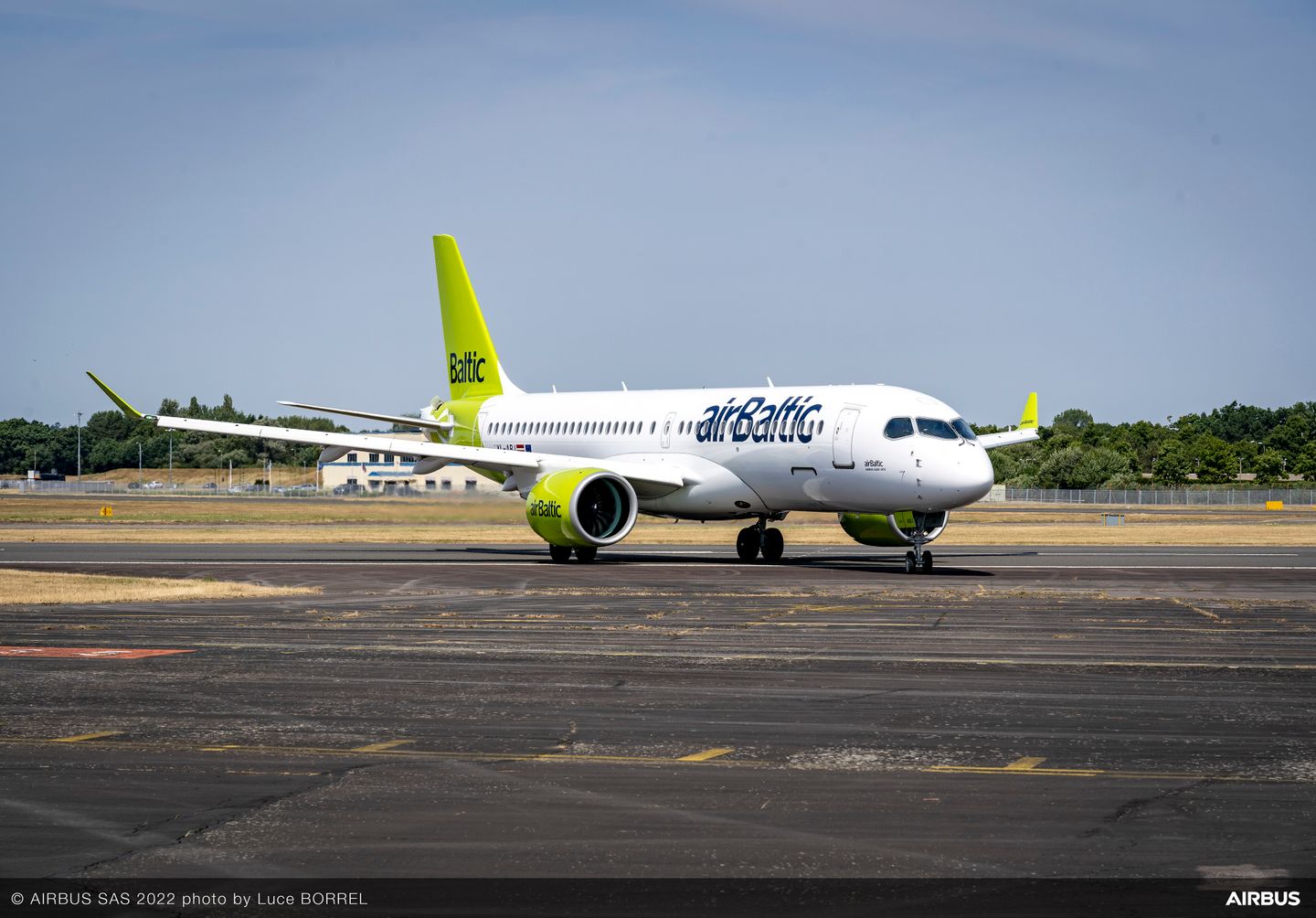 Above: A220-300 airBaltic.
Copyright Airbus

This new order will take the airline's total firm orderbook to 80 aircraft.

Already operating a 44 strong fleet of A220-300s, airBaltic is currently the largest A220-300 operator in the world.

The airline's history with the Airbus A220-300 dates back to 2016 where it was the launch customer, and in 2020, it refreshed its fleet to solely operate this aircraft type.

"This day marks a significant milestone in the history of airBaltic – our plans for the first time ever to operate a fleet of 100 aircraft by 2030. For almost seven years already, the Airbus A220-300 has been the backbone of our operations and has played an integral role in the international success story of airBaltic", said Martin Gauss, President and CEO of airBaltic. "Being the global launch customer of the Airbus A220-300, we continue to be a proud ambassador of it. We are grateful to our partners at Airbus for the incredible support, trust and collaboration over these years."

"Thank you to airBaltic for being such an ambassador for the A220 with this repeat order. The A220 has been the instrument for airBaltic in its success and growth thus far and we are particularly proud to be extending this partnership well into the future with this latest order", said Christian Scherer, Airbus Chief Commercial Officer and Head of International. "The A220 offers a unique capability in terms of range, performance and not to forget, passenger appeal. It is a gamechanger for our customers in this important market segment, which we are serving with less fuel-burn, lower emissions and noise."

The A220-300 is the most modern airliner in its size category, carrying between 120 to 150 passengers on flights of up to 3,450 nautical miles (6,390 km). The aircraft offers 25% lower fuel burn and CO2 emissions per seat compared to previous generation aircraft. It also has the largest cabin, seats and windows in its class.

As with all Airbus aircraft, the A220 is already able to operate with up to 50% Sustainable Aviation Fuel (SAF). Airbus aims for all its aircraft to be capable of operating with 100% SAF by 2030.

As at the end of October, Airbus won close to 820 orders from around 30 customers for the A220, of which more than 295 have been delivered, including 50 deliveries so far in 2023. The A220 is already in successful service with 17 airlines worldwide on 1,350+ routes.