in Aerospace / Defence
AMETEK releases 2023 Sustainability Report
AMETEK has released its 2023 Sustainability Report that provides a comprehensive overview of the key elements that make up the company's approach to sustainability.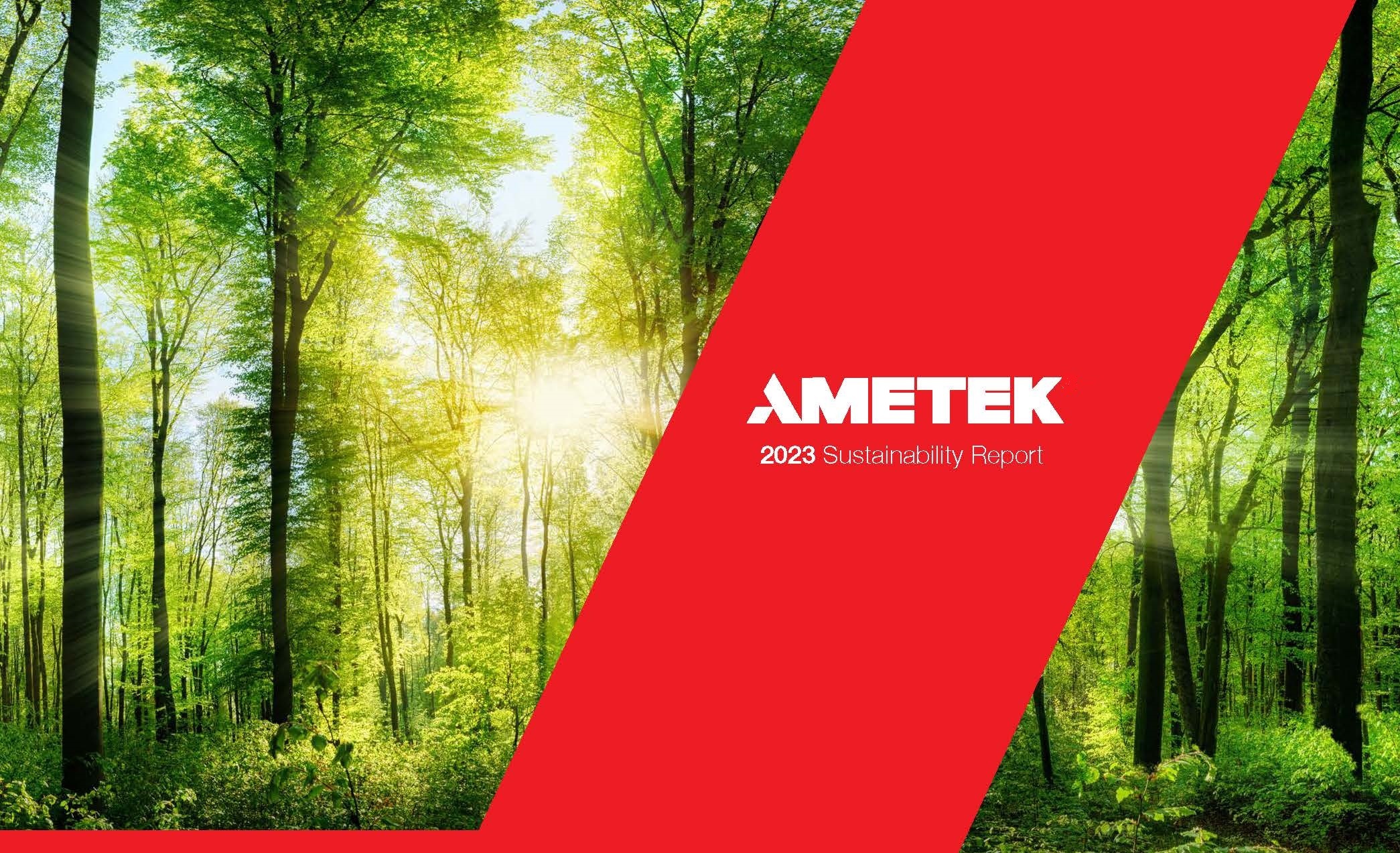 Above: Access the full AMETEK 2023 Sustainability Report here: www.ametek.com/who-we-are/sustainability
Courtesy AMETEK

"AMETEK continues to make significant progress toward our sustainability goals thanks to the tremendous contributions and efforts of our employees around the world," said David A. Zapico, AMETEK Chairman and Chief Executive Officer. "Together, we are becoming a more competitive, sustainable and responsible company that is working to create a better future for all of our stakeholders."

AMETEK has made meaningful progress toward our environmental goals, starting with a 26% reduction in Scope 1 and 2 emissions intensity since 2019, versus our reduction target of 40% by 2035. Additionally, AMETEK reduced its electricity intensity by 11% and its total water withdrawal intensity by 10% since 2019.

The report also includes updates on other key sustainability initiatives, progress on our diversity and inclusion efforts, and highlights a small sample of AMETEK's many sustainable products and solutions that are positively impacting the environment and supporting the transition to a low-carbon future.