in Aerospace / Space
ASI gets a boost
Students at the Air and Space Institute (ASI) are now poised to experience education like never before, thanks to the inspirational generosity of a prominent figure in UK renewable energy.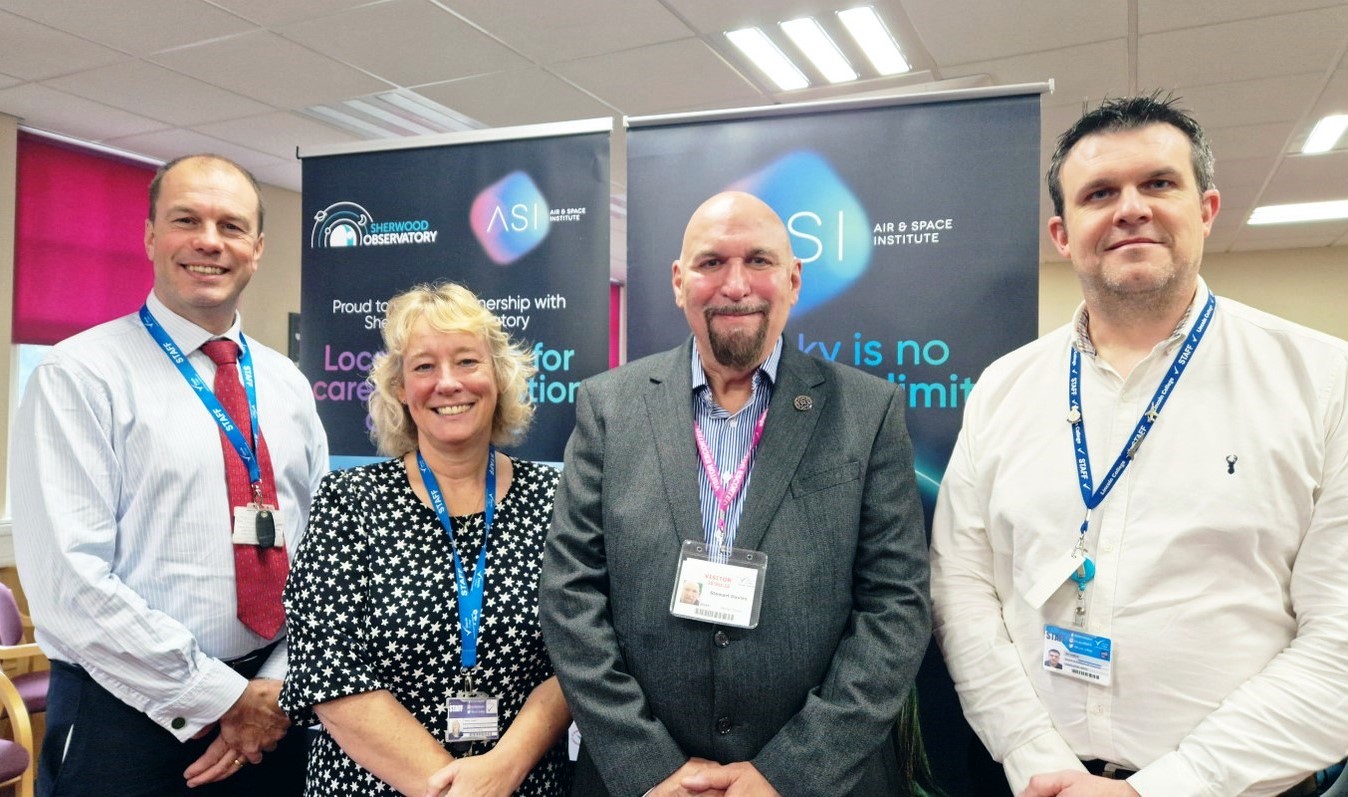 Courtesy ASI

Students at the Air and Space Institute (ASI) are now poised to experience education like never before, thanks to the inspirational generosity of Stewart Davies, a prominent figure in National Renewable Energy and a local businessman.

Local businessman Stewart Davies has generously gifted a state-of-the-art helicopter simulator and unveiled a groundbreaking initiative that promises boundless educational opportunities for students.

The gifted Ryan Aerospace helicopter simulator equipped with X flight technology and a VR set, connected to a full-motion base, promises an unparalleled realistic flying experience. Students can now step into the cockpit and embark on solo virtual journeys that will feel as real as being thousands of feet in the air.

As a dedicated partner, he announced that he would help fund Private Pilot Licence (PPL) certifications for students at ASI up to their first solo flight. This remarkable gesture means that students will have the financial help and the opportunity to strive to achieve their PPL Solo flight without the financial burden of private pilot training.

Stewart Davies is a Director of a Company that is the proud owner of the Renaissance at Kelham Hall and he is excited about the promising partnership between this historic venue and the ASI.

Stewart Davies said: "We would like to help the Air and Space Institute with its Aviation courses across the Pilot and Engineering pathways to encourage students and help them whilst they are on the course to fly an aircraft completely solo…. A day they will never forget.

"I will match fund students who spend their own £500 on flight training with a further £500 to spend on flying - to boost the four hours they already get with ASI – this incentive should get them a total of 8 hours of flight. If they continue and successfully complete a first Solo Flight, they will receive a certificate and their solo wings; I will reimburse a further £500 towards what they have already spent on PPL training. Therefore, awarding and contributing £1000 per successful Solo Flight student."

Tom Marsden, Chief Strategy & Transformation Officer at the Lincoln College Group, said: "It's our mission to raise the aspiration of our students. Financial barriers can often make flying difficult to pursue, as it is expensive. As a public sector organisation, we rely on private sector support - we are very enthusiastic about the prospects of this partnership with Stewart Davis. More widely across the college, there is a broad scope of opportunities to upskill at the Renaissance at Kelham Hall Events venue."

The Air and Space Institute looks to continuously form partnerships that reinforce its commitment to delivering a boundless educational experience for students. Just last month, it announced a partnership with Surrey Satellite Technology Limited (SSTL) that will broaden its educational outreach strategy.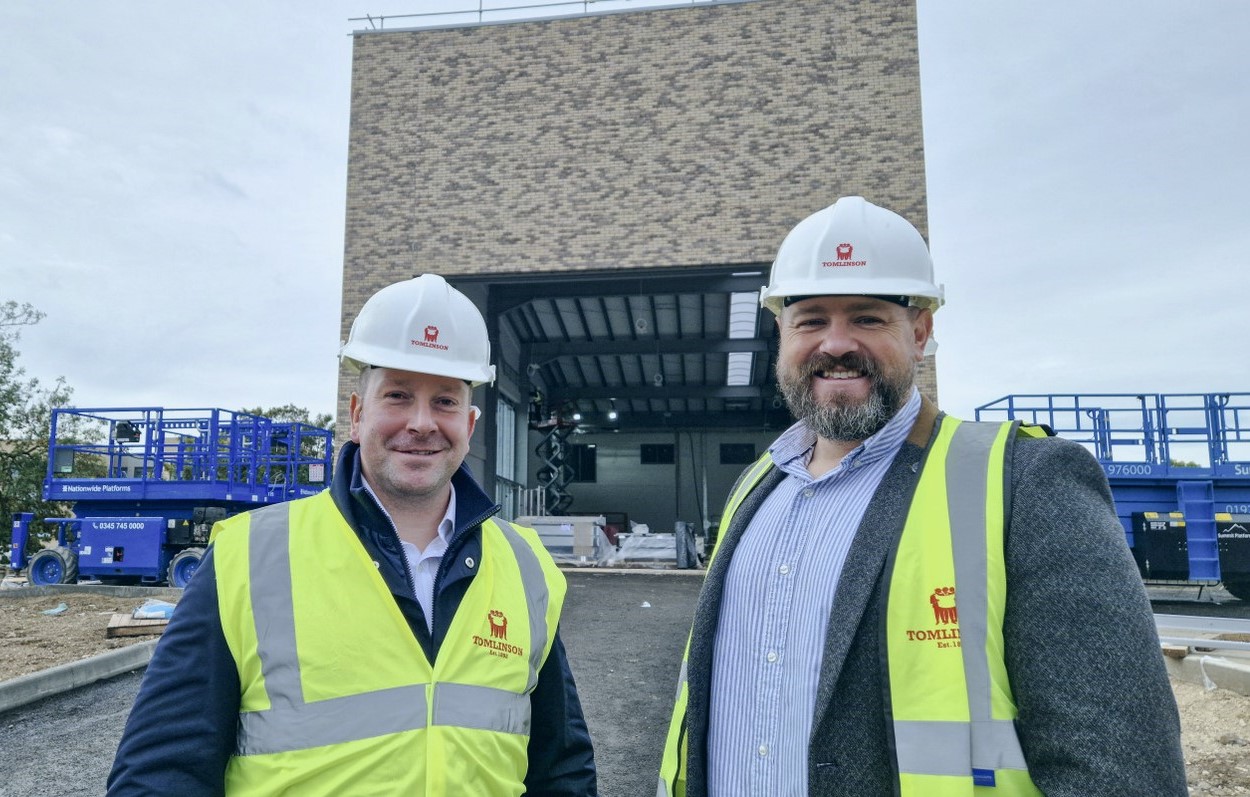 Above: (left to right) ASI's Assistant Principle Ross Tarnowski and SSTL's Head of Customer Training Stu Jones, who was visiting ASI's soon to be completed dedicated aerospace building in Newark, Nottinghamshire.
Courtesy ASI

SSTL has consistently pushed the boundaries of space innovation and this collaboration is set to redefine the future of space education and exploration.

SSTL's journey began in 1981 and since then it has built and launched over 70 satellites for international customers. Beyond satellite construction, SSTL is renowned for delivering pioneering mission solutions across various domains, including Earth observation, science, communications, navigation, in-orbit debris removal, servicing, and exploration beyond Earth infrastructure.

By joining forces with ASI, SSTL aims to expand its educational outreach further, providing students with unprecedented access to the world of space technology and exploration. Whether it's through hands-on training programmes or immersive mission studies, the partnership promises to be a launchpad for the next generation of space innovators.

Ross Tarnowski, Assistant Principal at the Lincoln College group, leading the Air & Space Institute and Engineering, said: "I am pleased to have forged a partnership with Surrey Satellite Technology Limited (SSTL), a global leader in small satellite technologies with extensive space engineering expertise.

"This collaboration will allow our students to gain a broader understanding of this fast-paced sector through industry interactions with SSTL. I look forward to developing this relationship as we continue building upon our current space programme and future provision shaped through SSTL's input."

Stu Jones, Head of Customer Training at SSTL, said: "Training has been fundamentally in the DNA of SSTL since our birth in the University of Surrey over 40 years ago. We are delighted to partner with the Air and Space Institute and grow our capability in delivering modern training programmes to a modern-day intake of space engineers.

The ASI building will be fantastic when complete, offering relevant training that will boost the UK's Air and Space engineering workforce. As per SSTL's vision to share our know-how to enable advancement in space, we take seriously this commitment to supporting the next generation of space leaders."