in Defence / Events
Astute and SynQor to focus on future of naval power tech
Astute Electronics are joining forces with SynQor's expert product designers to provide a webinar focused on the future of naval power technology, which will include an online demonstration of SynQor's power solutions.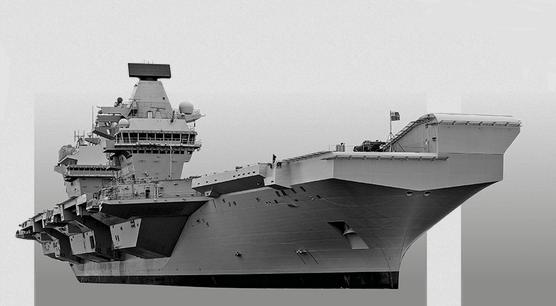 Image courtesy Astute

This will be a highly useful webinar for any Electronics Engineer involved in the design, installation and creation of naval power management systems.

The design of a naval warship is one of the most complex engineering tasks, involving the synthesis of an enormous variety of inputs to develop an efficient and effective weapons platform, and capable of operating in an increasingly hostile environment.

Electric power sits at the core of a ship's fighting and functional effectiveness. These power systems elevate gun turrets and missile launchers; operate the rudder's hydraulic system; run auxiliaries; provide light; and power interior communication, weapons control, radio, radar, sonar, and missile systems. A ship without electric power is basically useless as a fighting or supporting unit and is mostly defenseless against attack.

According to the US Naval Power & Energy Systems Technology Development Roadmap 2019, there are revolutionary changes in how warfare at sea is conducted similar to the shift from guns to missiles: this revolution will take the form of high-power pulsed mission systems. "These include directed energy weapons such as lasers and stochastic electronic warfare systems, radiated energy systems such as the Air and Missile Defense Radar, and advances in kinetic energy weapons, including electro-magnetic railguns."

Legacy power systems found on all existing ships do not possess the inherent electrical "inertia" to withstand the ramp-up/ down (on/off), or ripple (pulsation) effects of complex power profiles of these advanced mission systems. These effects include excessive generator heating (thermal stress) and negative torques (mechanical stress) applied to prime movers such as diesel and gas turbine engines. Countering these harmful effects requires mitigation such as advanced controls or energy storage.

Every navy has a technology roadmap to align electric power system developments with war fighter needs, however the common long-term drivers are:
More electric power, on demand, to meet the needs of ever improving mission systems.
Higher power densities to meet the increasing demand in the same footprint.
Greater stability across power sources.
More onboard energy storage.
Greater modularity to allow the electric plant to scale up with changing weapons systems and loads over the life of the ship.
Improved use of lightweight materials and solutions to reduce the power requirements of a ship by every way possible.
Greater overall cost savings: economics are forcing Navies into maintaining current platforms in service longer than originally planned.
Sophisticated threats require sophisticated products
Electrical power systems currently in use across fleets are often large, heavy (sometimes requiring a reinforced floor), and expensive to maintain systems. They may need to be craned on and off ships for maintenance, repairs and installation. On top of this their electrical qualities are old and they generally run less efficiently. It's clear the naval community requires a different take on technology to meet their evolving needs and threats.

As a key military partner for power systems, SynQor has a wide range of Mil-Spec products including converters and filters, power conditioners, inverters, UPS and VPX power supplies. However, the main differentiator is that SynQor's products are designed to exceed the demanding performance, quality and reliability requirements of today's naval power electronic engineers and system integrators.

They are disrupting conventional technology with more refined, more flexible products to suit tomorrow's power demands. Also, with all their products in compliance with 1399, they assure compatibility with all shipboard applications.

The webinar on 11th February 2021, 2pm GMT, will look at specific application areas, such as the bridge, automated gun turrets, command and control and more, plus look at common power management issues, whilst providing greater understanding of how to achieve cleaner, higher and more stable power, in smaller, lighter form factors.


To register for the event, click here