in Aerospace / Defence
Atkins and Faithful+Gould awarded Clear Assured Gold Standard for ED&I
Atkins and Faithful+Gould – both part of the SNC-Lavalin Group – have continued their Clear Assured progress by achieving Gold Standard accreditation for Equality, Diversity and Inclusion (ED&I).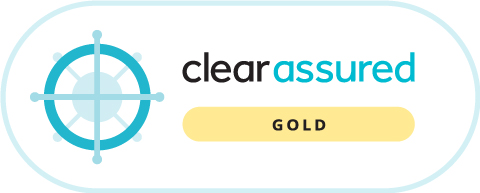 Image courtesy Atkins

The Gold Standard is awarded to organisations that can provide evidence of fully integrating Equality Diversity and Inclusion into everything it does, with all policies and practices reflecting and reinforcing its strategy.

Atkins is currently the only company from the engineering sector to be accredited with the Gold Standard, following almost two years of work with the Clear Company.

During that time Atkins and Faithful+Gould have moved up through bronze and silver accreditation before now reaching gold as part of the UK-wide initiative – following on from the launch of the #Differentmakesadifference campaign earlier this year.

Inclusive leaders are an essential part of this progress, not only by demonstrating a progressive approach to ED&I but also by integrating the policy into all of its activities.
This has the essential impact of making ED&I 'business as usual' in all elements and phases of the employee lifecycle enabling all employees to understand and own the strategy.

"Achieving Clear Assured Gold accreditation is a marvellous milestone on Atkins' inclusion journey," says Anna Makinen, Head of Clear Assured. "Atkins, along with Faithful+Gould, has evidenced that its leadership is developing an in-depth knowledge of issues, that they actively support underrepresented groups and inclusive leadership is integrated into its ED&I activities."

Richard Robinson, UK and Europe CEO at Atkins said the accreditation was an important endorsement of the company's commitment to its ED&I strategy: "It is not only a great achievement for Atkins to be awarded the Gold Standard for our ED&I programme, but also to be the only engineering sector business currently at this level is exceptional.

"At Atkins we recognise the vital importance of ensuring ED&I runs through everything we do. For me that includes what we are actually doing every day in the business to demonstrate that commitment, and how we're changing our behaviours to live up to the strategy.

"For the strategy to be effective, it obviously has to go beyond just being a plan on a page. So, the journey we've been on with Clear Assured since early last year has helped us train a laser focus on that activity, resulting in this very welcome accreditation.

"That said, we don't do this for the recognition and I am very clear that our work does not stop here."

On its way to gold, Atkins evidenced thought leadership and an intersectional approach to ED&I through data analysis, training and policy reviews.

Performance Management training has been provided for Line Managers, and Inclusive Interviewing training for all Hiring Managers. Consistent processes in collecting and analysing performance and exit interview data, by diverse groups, allows trends and future actions to be identified.

Policy frameworks have been reviewed through an ED&I lens leading to a best practice approach in areas such as Onboarding and Inductions. Atkins has incorporated and built on feedback from the Clear Company audit, and all of this fantastic commitment to ED&I will continuously support its plans as the company now looks to Platinum accreditation.

Clear Assured, the global Diversity and Inclusion Standard, is an ED&I web application that provides organisations with the expertise and direction needed to support their appetite for authentic and fundamental culture change.

Containing the Clear Company's knowledge, rigorous processes, and understanding of what works, the Global Standard is regularly updated with the latest thinking and directs users to activity with proven benefit.