in Aerospace
BA doubles its inflight entertainment content
British Airways has doubled the content available for customers to watch through its inflight entertainment system since the start of the year, offering a wide range of brand-new content on board, including boxsets, movies, podcasts, children's programmes and more.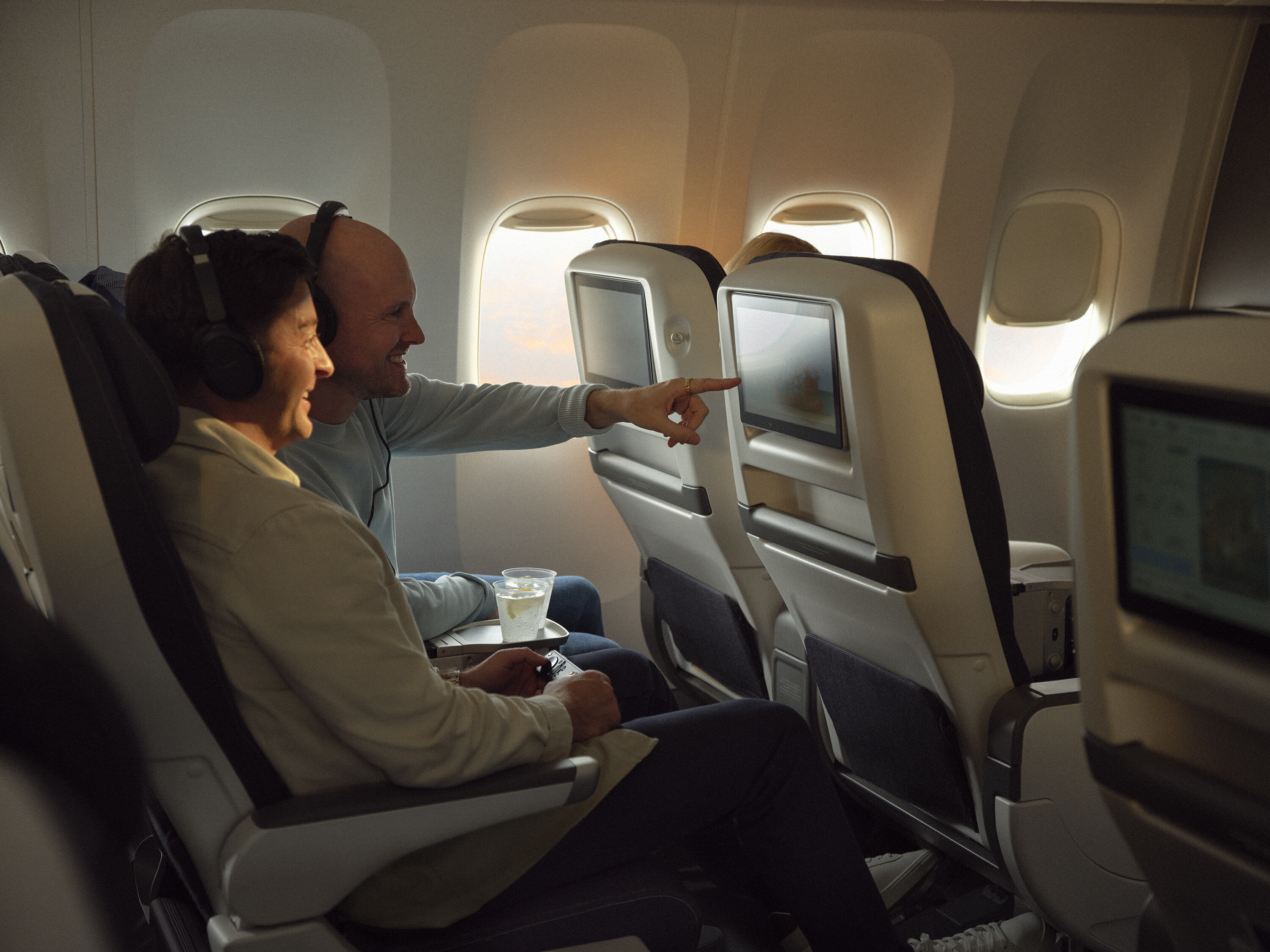 Image courtesy British Airways

British Airways expects more than one million customers to watch content on its long-haul flights this month, with 75+ complete boxsets and 20 classic franchises now available on board for August. Those ready to embark on a movie marathon can choose from more than 50 new releases including Paint , Love Again and The Covenant , as well as a range of exclusive content for British Airways through its Paramount+ partnership, such as Rabbit Hole: The Algorithms of Control , The Flatshare and Grease: Rise of The Pink Ladies . Movie boxsets include the complete Harry Potter series, Indiana Jones and Mission Impossible , allowing customers to binge-watch much loved blockbuster content from the comfort of their seat.

Music lovers can also settle in and listen to more than 770 pieces of audio, including the popular NewlyWeds podcast, starring Jamie Laing and Sophie Habboo. For customers who prefer some light-hearted comedy, the airline has a range of British Original content, including highlights from the Edinburgh Festival Fringe 2022, such as The Fringe, Fame and Me and Just for Laughs.

British Airways' Chief Customer Officer, Calum Laming, said: "We know just how important it is to provide a great range of entertainment for our customers to enjoy during their journeys, and it's one of the things they look forward to most when they fly with us, so we've been working hard to source new content, doubling the amount available at our customers' fingertips.

'We've partnered with brilliant brands like Paramount+ and even created a dedicated British Original channel. From a newly released blockbuster film to the latest podcast, there's something for everyone to enjoy during their flight this summer."

Families travelling over August can choose from a variety of content perfect for little ones, with more than 26 Kid's Classics, such as Scoob!, Peppa Pig and Paw Patrol. The airline has also added 20 programmes to the new 'Summer Fun' category, including The Super Mario Bros. Movie and Trolls, as well as a brand-new Lego category, perfect for breaking up a long journey.

Customers who wish to stream content on their personal devices can also take advantage of the airline's WiFi connectivity with various packages available, including messaging and 'browse and stream' options. The airline is progressively rolling out WiFi across both its long and short-haul fleet, and the majority of its aircraft are now connected.