in Aerospace
BA rated 18th in 2021 RateMyApprenticeship Top 100 Awards
British Airways has been placed 18th in the top 100 UK companies providing apprenticeships in the respected 2021 RateMyApprenticeship Awards.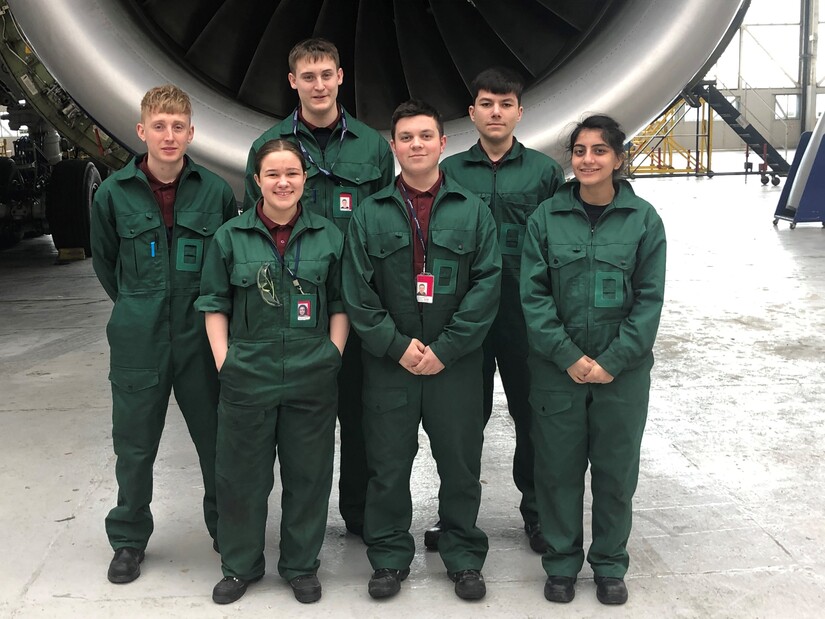 Above: British Airways Apprentices.
Courtesy British Airways

It is a significant rise from the airline's 75th place in the 2020 awards.

British Airways offers highly sought-after apprenticeships in a number of its departments, including Engineering, Customer Experience and Head Office, with more than 130 apprentices currently on placement in the organisation.

Apprentices are attracted by fantastic opportunities to learn how to deliver British Airways' unique customer service, turn a flight arriving from Japan into a service to Los Angeles, price flights, research new destinations and maintain commercial aircraft, as well as getting insight into many more areas an airline needs to operate, always with safety at the forefront of their minds.

British Airways' Apprenticeship Manager Ricky Leaves said: "This is an incredible achievement and reflects the hard work that we put into making our apprenticeship schemes the best in the business – we are the only airline to make it into the top 50 and we're very proud of that. We remain focused on nurturing homegrown talent and our apprentices get to experience working in multiple areas of the business, including Commercial, Operations, Training and Engineering and this recognition with a place so high in the top 100 shows that they're loving what they're learning. We look forward to welcoming a new cohort of Engineering Apprentices later this year to the British Airways family."

British Airways' Head Office Apprentice Sam Macleod said: "Being a Head Office Apprentice at British Airways has been such an incredible experience. I've really enjoyed moving around the business and learning about every area of the operation, gaining exposure to a wide range of different aspects. I was particularly fascinated by the opportunity to shadow a safety and security audit - it was really interesting to see the operational side of the business, while working airside. I'm so grateful for the incredible support I've received from managers and colleagues who have all encouraged me to fulfil my potential."~


British Airways expects to open applications for its 2022 Apprenticeship Programmes later this year with details soon to be available at careers.ba.com .