in Aerospace
BA to launch first non-stop London to Portland flights
From 1st June 2020, British Airways will launch the first year-round, nonstop flight from London to Portland, Oregon, operated on a Boeing 787 Dreamliner.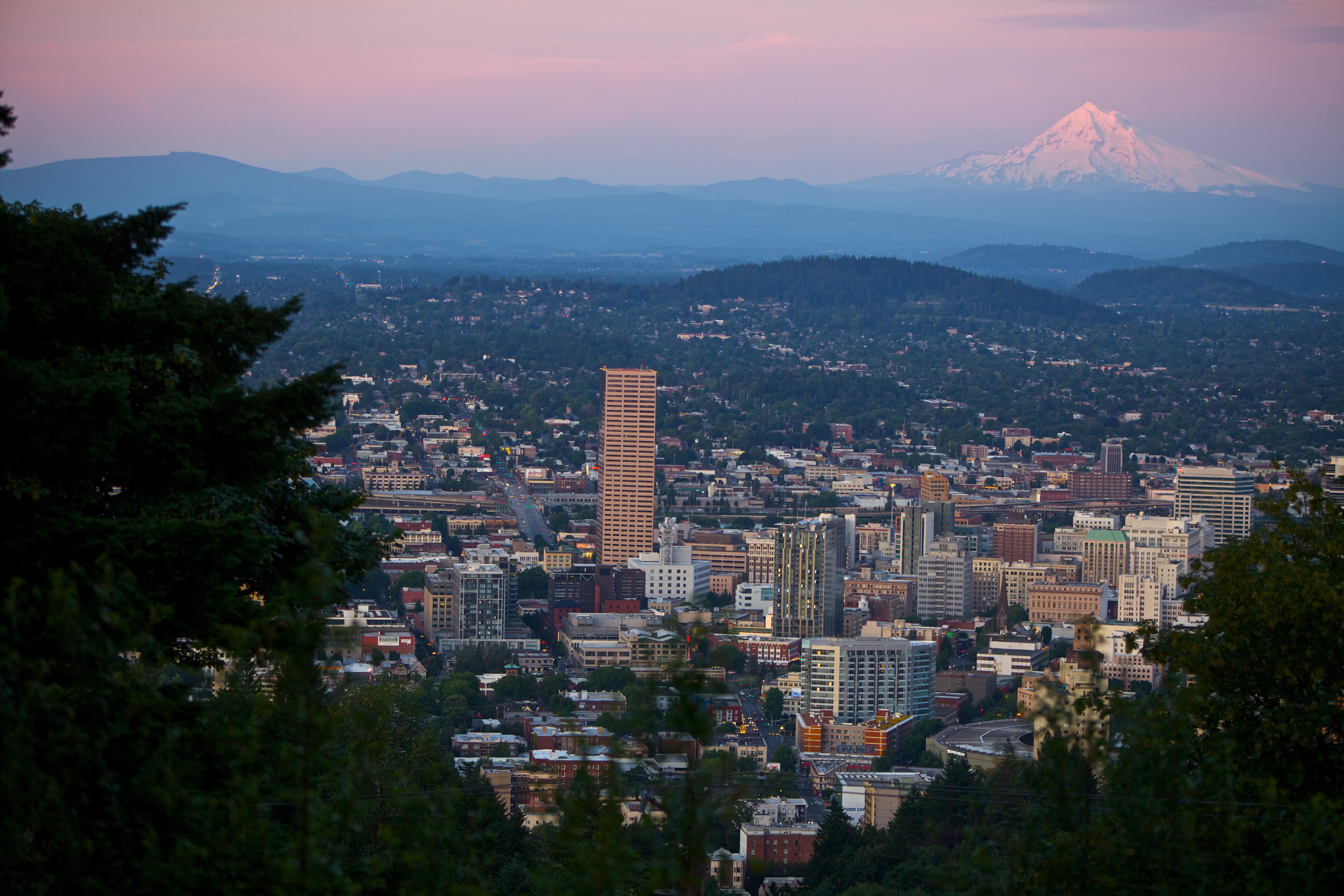 Above: Portland skyline.
Courtesy Travel Portland

Flights to Portland will depart on Monday, Wednesday, Friday, Saturday and Sunday during the summer, moving to a four day a week schedule in the winter.

Located in the Pacific Northwest and surrounded by spectacular natural beauty, Portland offers visitors a creative journey through its eclectic arts, music, culinary and outdoor scenes, all set against the majestic backdrop of Mt. Hood. Reinforced with a thriving maker community and a passion for sustainability, the city has an urban buzz waiting to be explored through every season.

In addition to its acclaimed international food scene, Portland – also known as the City of Roses – is home to more than 200 parks and gardens, vibrant neighbourhoods full of independent art and boutiques, not-to-be-missed attractions including Powell's City of Books – the largest independent bookstore in the world spanning an entire block – and a dynamic events calendar with craft beer festivals taking place throughout the year. Its mindful community dedicated to keeping the city sustainable, innovative and accessible means Portland is consistently ranked as one of the most liveable cities in the US. Travellers have also rated Portland International Airport (PDX) as the best airport in the United States seven years running.

"Portland's world-class food and beverage offerings, vibrant maker culture and access to outdoor adventure make our region a great destination for UK travellers," said Jeff Miller, president and CEO of Travel Portland. "This first-ever year-round nonstop service from London Heathrow on British Airways will make it easy to get to Portland all year long."

The state of Oregon boasts dramatic scenery to explore, from the coast to the mountains, valleys and high desert while cities and towns offer bountiful culinary and cultural experiences. With diverse landscapes ranging from volcanic mountains to crystal clear lakes to evergreen forests, Oregon offers the adventurous traveller endless opportunities for hiking, biking, cycling and kayaking.

Bucket list stops include Crater Lake National Park (the deepest lake in the USA), the Columbia River Gorge with dozens of waterfalls to explore, Cannon Beach (famous for the iconic Haystack Rock) and the High Desert Museum bringing together regional wildlife, culture and art pieces to promote North America's heritage. After all that exploring, visitors can refuel with world-class refreshments from the state's bountiful wineries, craft breweries and micro-distilleries and enjoy delectable cuisine from locally sourced produce across the state.

"We are delighted to welcome the first British Airways nonstop flight to Portland, Oregon. The United Kingdom is one of our top four markets, with visitation growing 25% in the last five years." said Todd Davidson, CEO of Travel Oregon. "In 2018 we saw record-breaking international visits and spending to Oregon, and have confidence that this new nonstop will continue to support that upward growth."

Led by Travel Oregon, Portland and Oregon have been proactive in the UK market for over 15 years investing in several direct to consumer, media and trade activities. Travel Oregon has had an office in the UK since 2006 and in 2017, Travel Portland hired overseas representatives Black Diamond to intensify UK activity. Since then, a combined effort has been made to invest in hosting more than a hundred tour operators, wholesalers and media resulting in nationwide coverage raising destination awareness and creating demand.

Travel Oregon has continued to invest in tour operator marketing and sales campaigns independently and in conjunction with Brand USA. Travel Oregon's biggest consumer outreach included participating three consecutive years at the Royal Hampton Court Flower Show with an Oregon garden, as well as key industry trade shows. Over the last two years, Travel Portland funds have been diverted from travel trade sales into consumer-direct activations. These project investments include a content campaign with outdoor retailer Blacks, sponsorship of adidas City Runs 1 hour race, coop marketing campaign with Wanderlust Magazine and a Portland retail pop-up store in Shoreditch.

British Airways joins current nonstop seasonal service from London Heathrow on Delta Air Lines as well as services from Virgin Atlantic and Norwegian via Seattle and Icelandair via Reykjavik.