in Aerospace
Babcock receives AMO certification from Transport Canada
Babcock has received Approved Maintenance Organisation (AMO) certification from Transport Canada.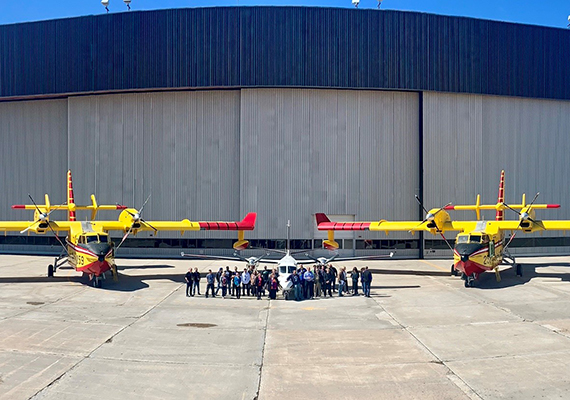 Courtesy Babcock

The AMO certificate verifies that Babcock has met the regulatory requirements set by Transport Canada, and gives Babcock authorisation to perform maintenance on aircraft, avionics, instruments and structures.
The AMO has been opened on the following aircraft types:
Beech King Air
Canadair CL 215
Canadair CL 415/215T
Cessna Citation 560
Gulfstream Turbo Commander
Babcock earned the AMO certificate following an application process that began in the autumn of 2019 and culminated with representatives from Transport Canada performing an on-site audit of its aviation facilities in Winnipeg.

Rob Dyas, Babcock Canada's Vice President of Aviation, said: "We are delighted to have received Approved Maintenance Organization certification from Transport Canada.
"This is an important milestone for Babcock as we continue to grow our Canadian aviation line of business."