in Space
Bright Ascension adds two more deployments in orbit
Dundee-based industry-leading space software technology provider, Bright Ascension Ltd, confirmed that another two of its flight software deployments were launched onboard the SpaceX Transporter-7 mission on 14th April 2023, taking the company's current total to 41 spacecraft in orbit.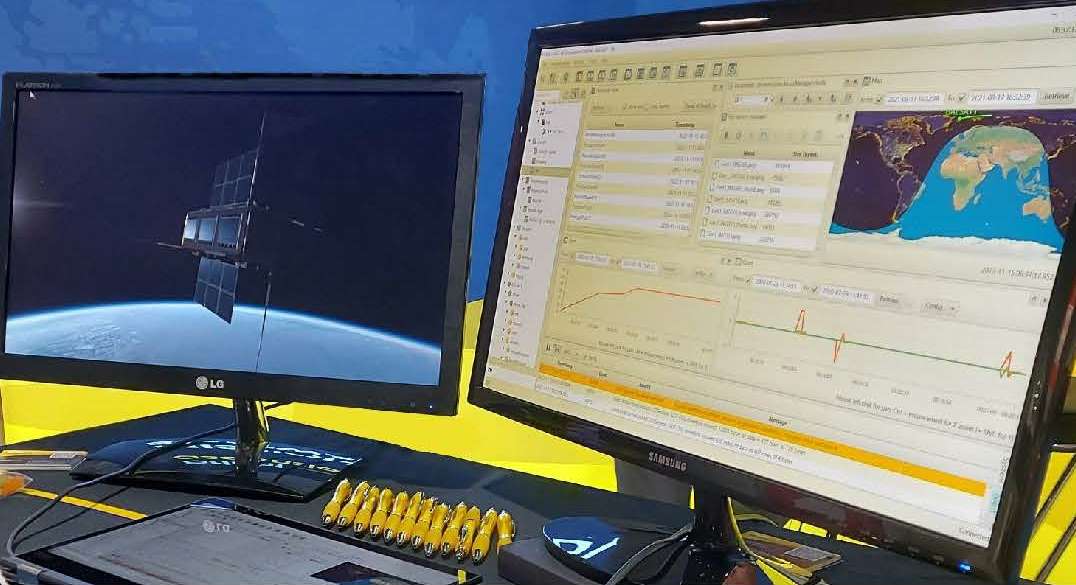 Image courtesy Bright Ascension Ltd

One of the satellites onboard Transporter-7, powered by Bright Ascension's software, is EPICHyper-1, a 6U CubeSat, designed, built and owned by AAC Clyde Space in Glasgow. The spacecraft, the first of three, will deliver hyperspectral imaging data exclusively to Wyvern Inc, a Canadian Earth observation company, under a Space Data as a Service (SDaaS) agreement.

Hyperspectral imaging provides substantially more information than the three main colour bands that the human eye captures and will enable Wyvern to deliver hidden insights to the agriculture sector and help detect invasive plants, pests and changes in soil make-up. The two remaining satellites under the SDaaS agreement with Wyvern are expected to launch later in 2023.

The Transporter-7 spacecraft come amid busy times for the Bright Ascension's team of software engineers as the company embarks on a new journey to develop its innovative end-to-end suite of space software products. This highly-integrated suite will cover the entire mission development and management process from design, engineering, testing and through to operations and data or service delivery. It aims to make commercial space software significantly more accessible and easier to use for a large number of audiences by offering both development kits and readily available off-the-shelf products.

"The Transporter-7 mission marks another milestone for Bright Ascension as we take our current total to new heights with over 40 very different and unique spacecraft flying our software in orbit," said Peter Mendham, CEO at Bright Ascension. "As a space technology company, we want to improve and simplify access to space for a large and diverse market by providing standard software that can quickly and easily adapt to any type of mission.

"We have demonstrated our success over the past 11 years in space and we are now taking our technology further to tackle the unresolved market needs in space software development, management and operation."

The second spacecraft powered by Bright Ascension's software onboard the SpaceX rocket is an undisclosed mission, which the client does not wish to publicise at this moment of time.