in Space
Bright Ascension invests in HELIX development
Space software technology provider, Bright Ascension Ltd., has announced the successful acquisition of an additional £1.5 million in funding through a bridging loan, which it is investing in the release of its HELIX suite of software.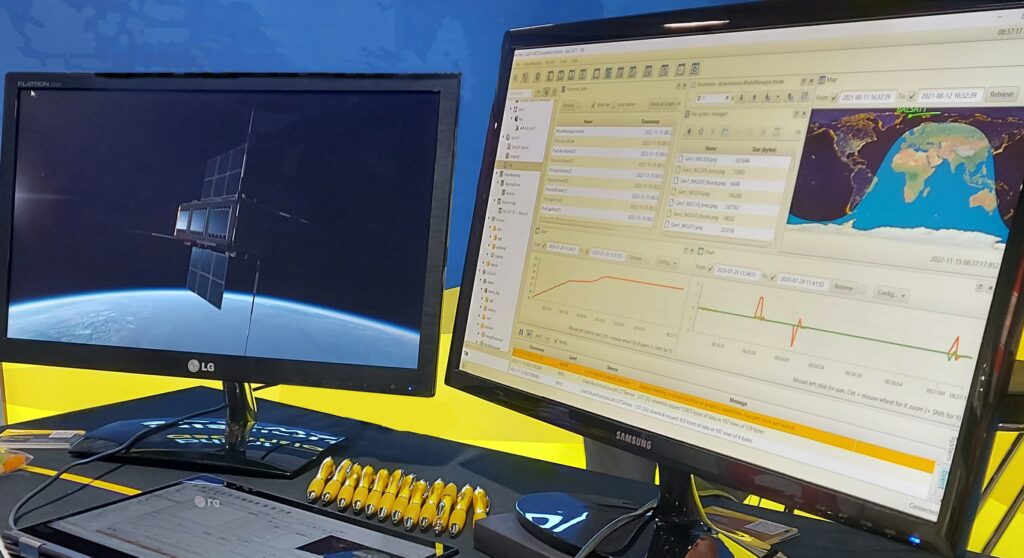 Above: Bright Ascension's Mission Control Software.
Courtesy Bright Ascension

This investment is an important milestone, ensuring the seamless development of its innovative HELIX suite of software products as it nears its eagerly awaited launch. The investment follows two successful fund-raising rounds completed by the company in August 2021 and January 2022, which raised £1.5 million of equity.

Bright Ascension will use the new funds to complete the development of its next generation satellite software infrastructure, which will offer its customers an end-to-end software solution for space-based service provision from early development right through to delivery.

The new product vision arises from the company's participation in the ESAARTES Pioneer programme, a multiyear project to design and develop a cutting-edge solution which will enable a wide range of corn panies to provide innovative satellite constellations at a significantly reduced cost and within a reduced timeframe.

Bright Ascension has recently been selected to head onboard and ground software development for the three-year OS2-VOLT mission, led by Craft Prospect Ltd. for the Telecom Directorate of ESA under the Scylight programme. The project is designed to evaluate and test radical new real-time techniques and technologies in low Earth orbit.

Bright Ascension's HELIX suite is expected to form the foundation for the OS2-VOL T partnership and demonstrate full capabilities and advantages of an integrated software infrastructure from onboard and operations development to the downstream software platform, which will provide high-level tasking and monitoring of the space system at the level of delivering data and services to a number of anchor customers.

"We are very pleased to have secured additional funding, a pivotal step in ensuring the smooth progress of the final stages of the initial HELIX suite release in preparation for its upcoming launch," said Peter Mendham, CEO at Bright Ascension. "We know there is a strong demand in the market for an integrated all-encompassing solution that seamlessly bridges the gap between space- and ground-based software development.

"The forthcoming OS2-VOLT mission serves as a powerful testament to this demand and provides us with the perfect platform to showcase the remarkable capabilities and advantages of optimising integration between spacecraft development and the efficient delivery of data insights to end-users."

Bright Ascension Ltd. is a Scotland-based industry-leading space software technology provider, offering unique off-the-shelf software products and solutions for the delivery of space-based services, both on spacecraft and on the ground.