in Defence / Events
British Army experiments with tethered ISTAR using Sky Mantis UAS
As part of Exercise Iron Titan, which recently took place at the British Army's Caerwent training area in Monmouthshire, British UAV manufacturer Evolve Dynamics provided persistent, tethered ISTAR CONOPS support to a mobile squadron of the 101 Operational Sustainment Brigade through its Sky Mantis UAS.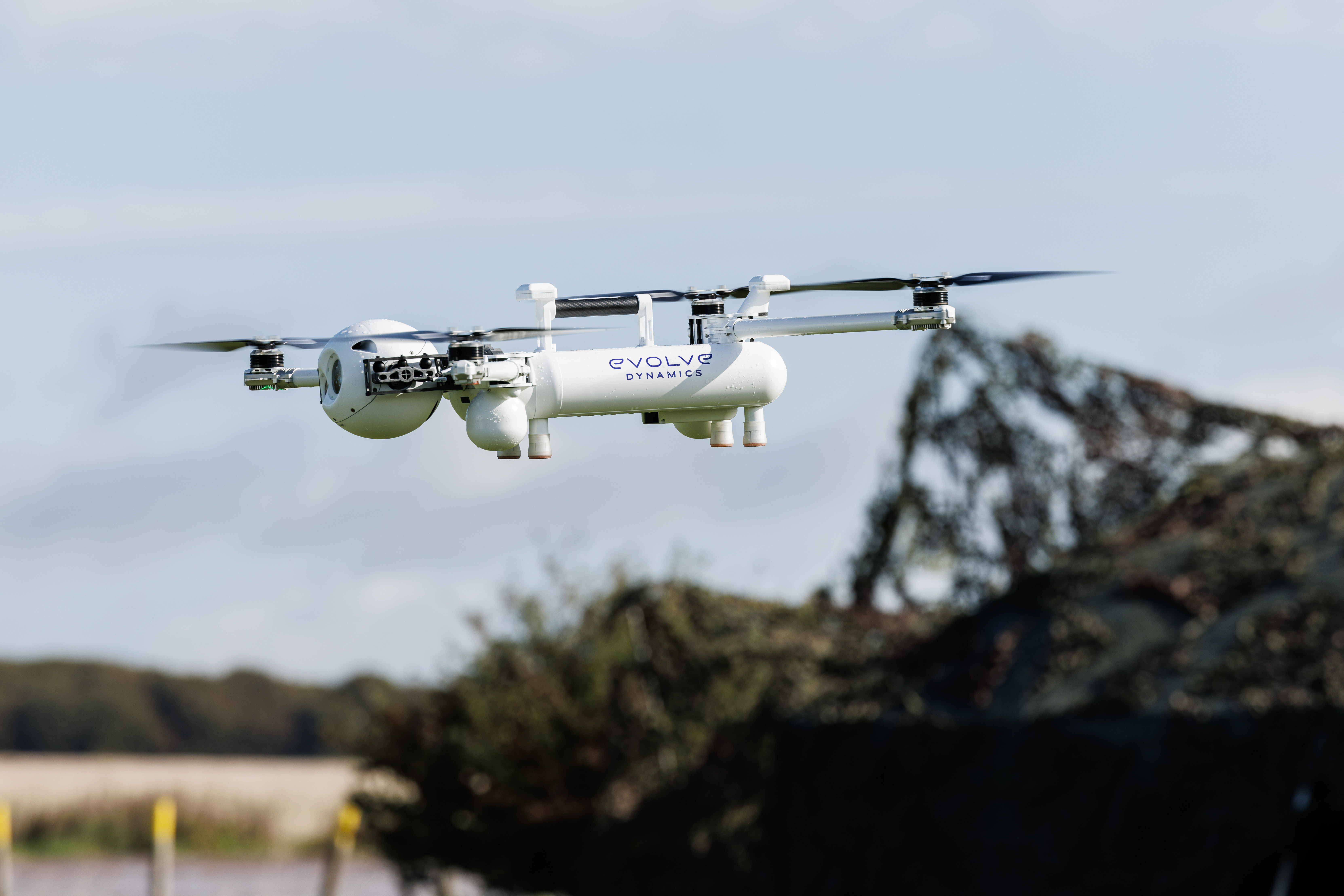 Image courtesy MoD / Crown Copyright 2023

The system is able to operate in radio silent mode with all data and controls going over the tether cable, whilst providing long range ISTAR and FOB protection, streaming daylight 30X zoom HD video and LWIR thermal to local and remote command and control centres. With Sky Mantis on its tether and field to command streaming, it is one of the most compact and capable systems on the market and is battle-proven in recent conflicts.




Image courtesy Evolve Dynamics

Sky Mantis can be integrated with other systems easily, such as ATAK and edge processing AI modules, such as the Oxford-based Archangel Imaging systems deployed in Exercise Iron Titan. In this context, such modules are able to provide faster, automated early detection of threats to an agile logistics base and to central command and ensure that a Quick Reaction Force is provided with the best intelligence required to respond effectively and with minimal or zero losses.

Evolve Dynamics is supporting the British Army in its drive to deliver innovative technologies to the front line, playing a vital role in developing technology intellectual property and delivering the UK's sovereign defence manufacturing capability. The battle-proven Sky Mantis UAS system can be deployed in under 60 seconds and is able to operate in all weather conditions, making it the ideal choice for extreme environments.

The innovative tether system allows the aircraft to fly continually for up to 48 hours, or the UAV can drop its tether cable in-flight and continue to fly for a further 30 minutes on the remaining battery to pursue a target beyond the cable reach.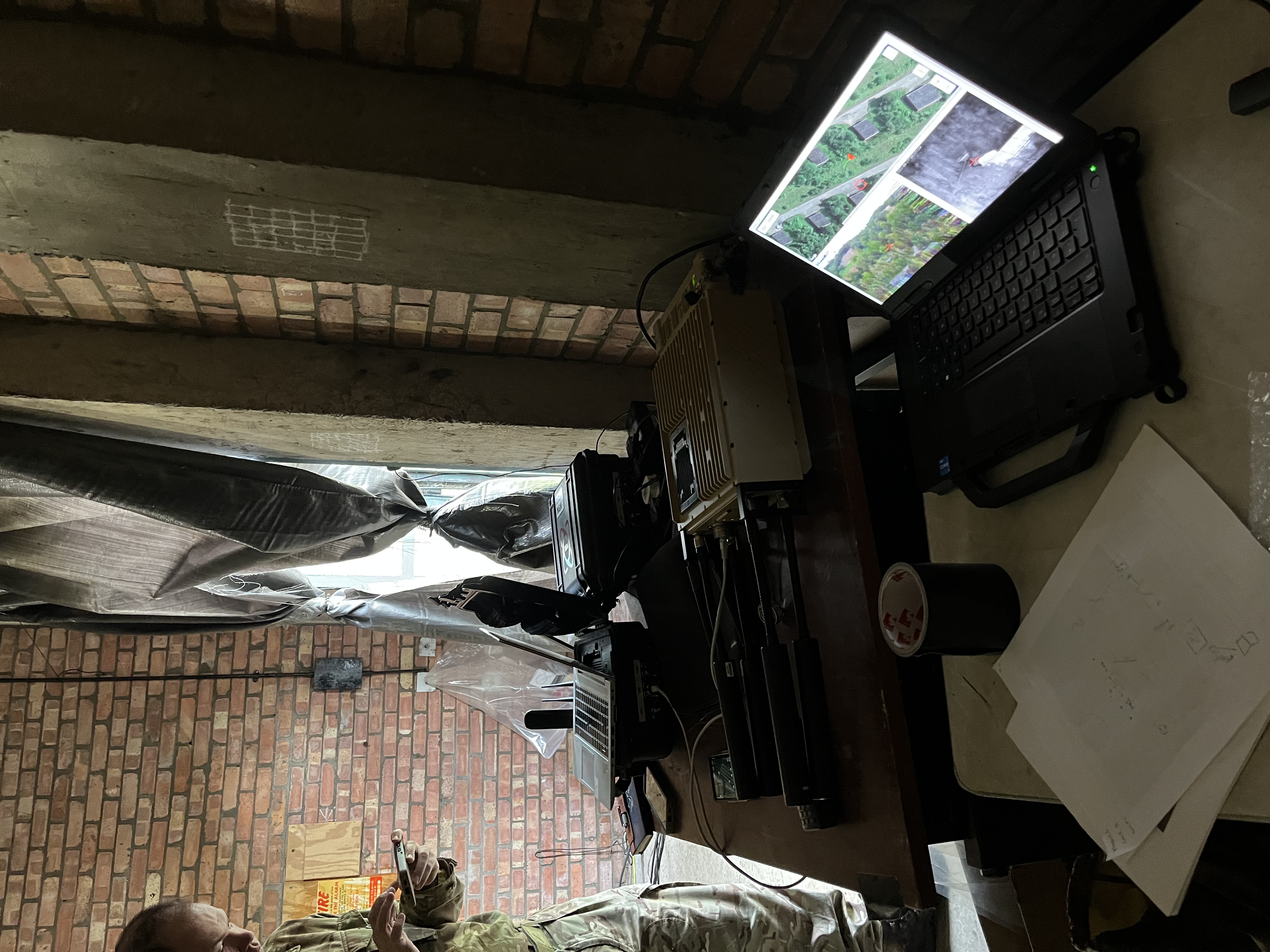 Image courtesy Evolve Dynamics

Output from the system's interchangeable payloads is AES-256 encrypted for broadcast to command centres, whether it's the 30X Zoom EO HD camera, LWIR thermal, MWIR thermal zoom, RF EW / CEW or a range of other sensors.

Major Matt McGarvey-Miles, from the Army's Robotic and Autonomous Systems, Future Force Development team, commented: "Exercise Iron Titan provides a demonstrated example of the value of collaboration between the Army and industry partners, particularly SMEs, in adopting cutting-edge technologies in operational contexts. The capabilities of Sky Mantis in offering reconnaissance and surveillance have delivered a positive impact in this environment and we take forward the learnings from this exercise into how we will operate in the future.

"We are also looking forward to seeing the full demonstration of how the Sky Mantis outputs have integrated into ATAK to give overall situational awareness to the dispersed forces - all part of the wider Army Warfighting Experiment."

Evolve Dynamics' CEO, Mike Dewhirst, added: "It was an honour to support and work together with the British Army's experimentation initiative on Exercise Iron Titan. From experience gained supplying the MoD with equipment, and working with the Army on exercises such as this, we are able to further evolve our technology to help solve specific real-world challenges that our users face in the most effective way possible.

"By collaborating with SMEs in this way, the Army can harness our ability to innovate at speed and deliver cutting-edge technology to the front line against a rapidly evolving adversary."