in Aerospace
Britten-Norman signs new 15 year lease at Solent Airport
British aircraft manufacturer, Britten-Norman, is extending its presence at Solent Airport (Daedalus) after signing a new 15-year lease of its civil aircraft manufacturing and maintenance facilities.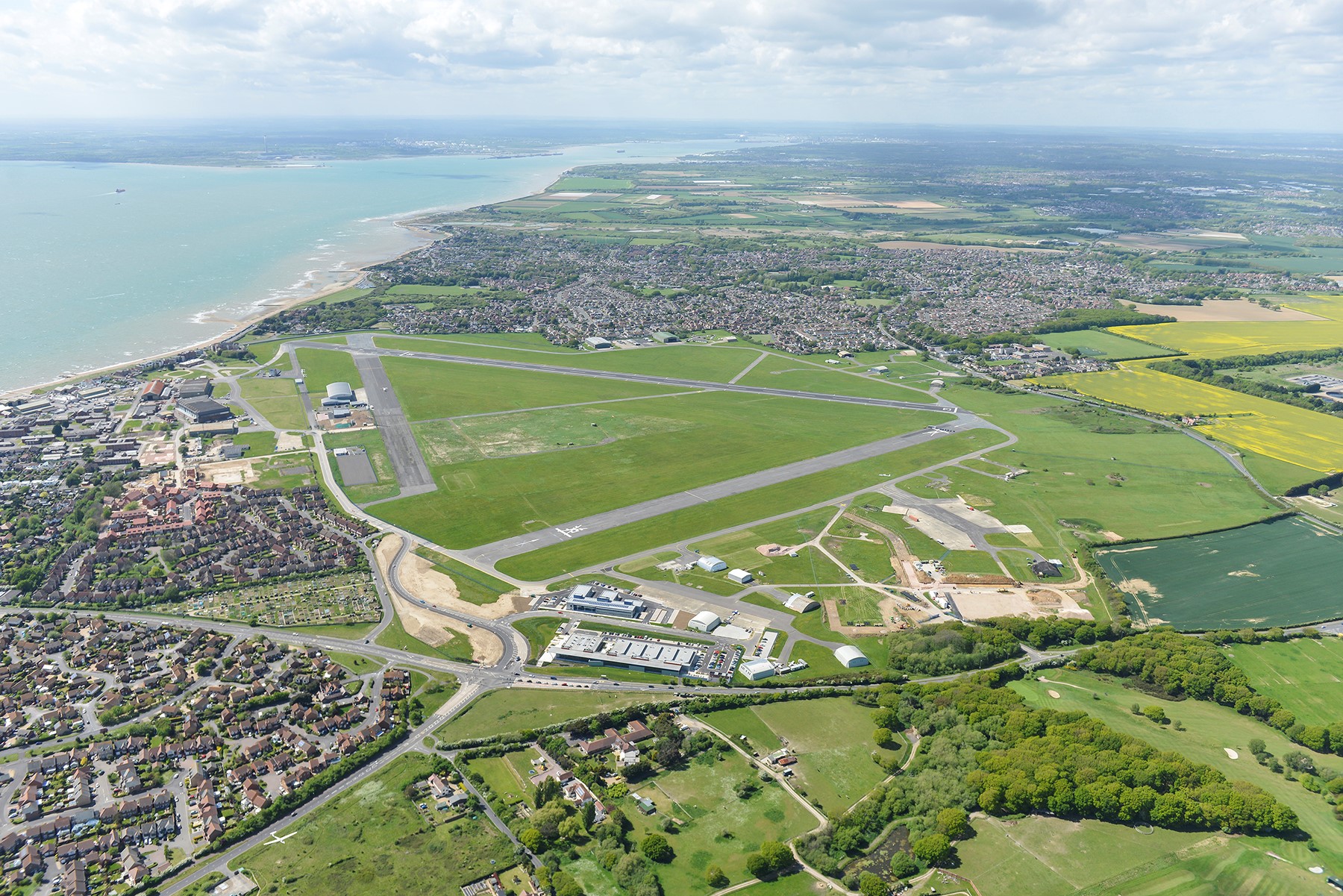 Above: Solent Airport.
Courtesy Britten-Norman / Daedalus

The company has extended its lease for its third purpose-built hangar which is part of Fareham Borough Council's economic hub. The signing of the new lease signals a period of growth, innovation, and further success across its 34,000sq ft. stronghold at Solent Airport.

As the company looks to further develop its products and services, the manufacturer has purchased 9 aircraft from the UK Ministry of Defence to repurpose and reinvent for the civilian market.

Since moving its airside operations to the airport in 2010, Britten-Norman thus far created over 100 job skilled opportunities and invested over £20 million into the local community.

As a founding member of the Solent Local Enterprise Partnership (LEP), Britten-Norman is reestablishing its commitment to the Solent area. The company will continue to provide aerospace services for its aircraft which are certified in 144 countries worldwide.

As well as being the aircraft final assembly plant for the group, the site provides OEM aircraft refurbishment, EASA Part 145 MRO services, international field servicing, and specialist avionics and mission systems integration. As a Garmin-approved dealer, the company also provides services to the wider General Aviation community. The continued lease will fortify its ever-expanding business by maintaining output to meet increasing demand.

Britten-Norman's global footprint spans across Europe and North America, offering MRO, training, and production facilities and services to its portfolio of operators. Despite its global reach, the company still proudly maintains its presence at its ancestral home base at Bembridge Airport on the Isle of Wight.