in Aerospace / Defence
Broder appointed exclusive UK Thermacool and Techniflex distributor
Broder Metals Group Ltd has been appointed the UK, Belgium and The Netherlands exclusive distributor of Gokser Machine Ind & Co Ltd's range of Thermacool Ground Support Equipment and Techniflex Industrial Hoses.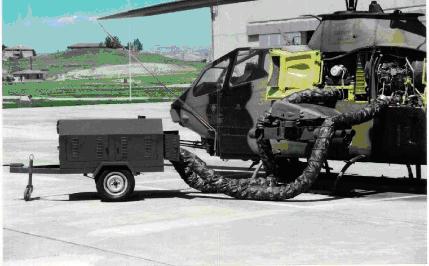 Courtesy Broder

In addition to these brands, Broder Metals Group Ltd/Broder Aerospace can offer a Special R&D Design service through Gökser Machinery.

Gökser Machinery, based in Ankarra, Turkey has been producing special designs and manufacturing for the Defence and Aerospace sectors since its establishment in 1987.

Gökser Makine, which started its trade life by designing and manufacturing military tents, mobile hospital air conditioning systems, today collects all of its R&D, design, prototype production and mass manufacturing activities under one roof and offers special solutions to the Defence and Aerospace sectors with three brands.

The Techniflex Industrial Flexible Air Transmission Channels, the first of these brands, are used in Land Vehicles, Ships, Fixed & Rotary Wing Aircraft and airports. It is the only manufacturer of these channels used for Air, Particulate and Dust Transfers in high heat or harsh environmental conditions.

Under the Thermacool brand, Gökser Machinery specifically design and manufacture military and civilian mobile air conditioning, heating, cooling and ventilation systems. The unique designs, that confirm to NATO standards, increase the mobility of both the Turkish Army and foreign armies globally.

Under the Gökser brand, we carry out special R&D, design and prototype works for the Defence and Aerospace sectors.