in Aerospace
Collins Aerospace bolsters Banbury facility
Collins Aerospace in Banbury, UK, is investing in a new multi-axis composite braider to support the development of continuous fibre reinforced complex shaped products.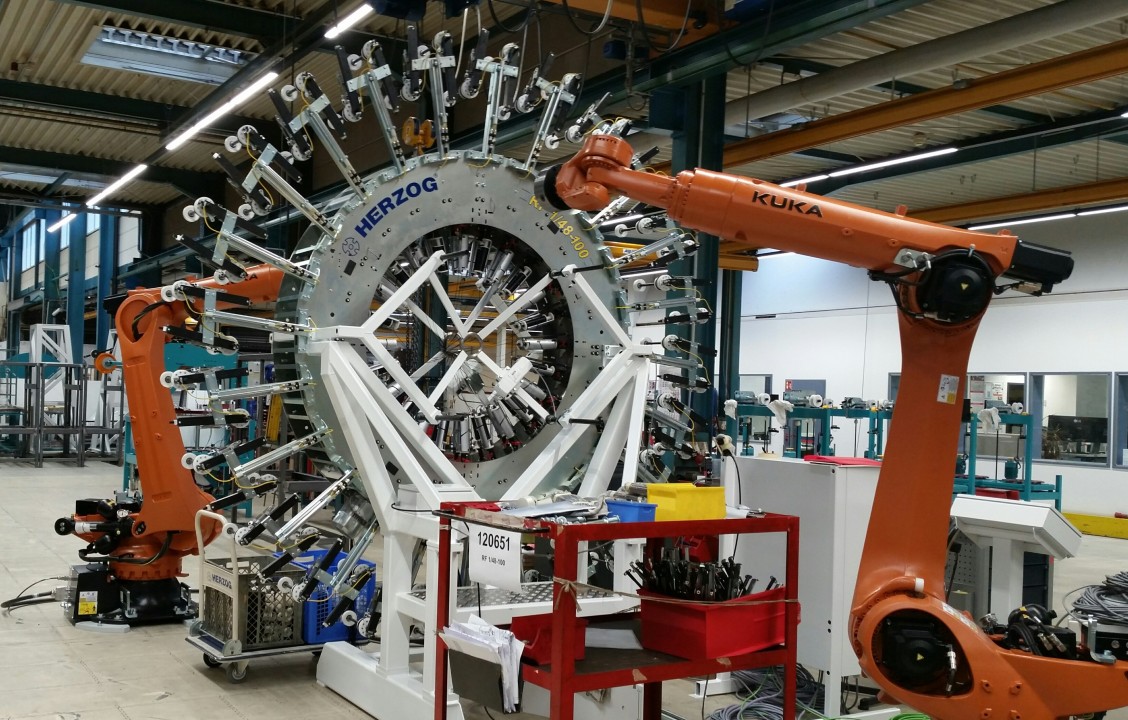 Above: A multi-axis composite braider.
Courtesy Collins Aerospace

This, coupled with Resin Transfer Moulding (RTM), will enable Collins to deliver integrated, functional and complex cost effective products, set to challenge conventional materials. The facility is already currently developing new composite components such as integrated transmission shafts, complex shaped fuel pipes, Type IV and V pressure vessels and eVTOL battery enclosures.

The braider is in the final stages of factory testing and will be installed and commissioned over the next couple of months. It will be integrated with an automated press and high speed RTM equipment, enabling the application of snap cure resins. This highly automated development cell will be used to prove out production and demonstrate rapid cycle times.

This change is aimed at raising the standard in composite manufacturing, delivering composite products for a variety of markets, including aerospace, automotive and green energy. The automated braiding and RTM cell is an addition to the dedicated development facility, which also includes a robotic filament winder, TFP machine, various assembly rigs and CNC machines.

Russ Meddes, Business Development Manager at Collins Aerospace, said: "This investment marks a new chapter in development at Collins Aerospace's Banbury facility."