in Aerospace
Cranfield Uni appointments strengthen its aviation environment research
Cranfield University's commitment to green aviation has been enhanced with two new appointments to research environment and aerospace as interdependent subjects.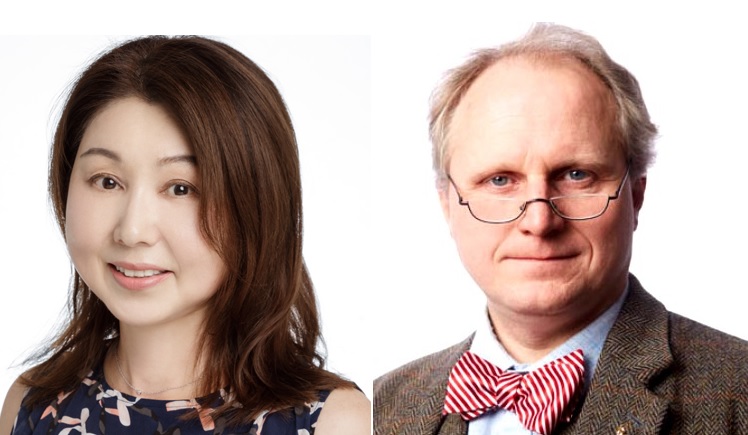 Above: (left to right) Professor Chikage Myoshi and Professor Guy Gratton.
Courtesy Cranfield University

Chikage Myoshi has been appointed as Associate Professor in Environment Systems for Aerospace and Guy Gratton, as Associate Professor in Aviation and the Environment. The forward-looking roles will complement existing expertise and bring both disciplines closer together.

Professor Leon A Terry, Cranfield's Director of Environment and Agrifood said: "The future of the environment and its relationship with aerospace is intrinsically linked. Both Professor Myoshi and Professor Grattan's research will spearhead Cranfield's work supporting the Government's commitment to net zero greenhouse gas emissions by 2050."

Professor Myoshi is an air transport professional who holds a BA from Osaka University and an MBA from Waseda University with an Okuma Scholarship. She studied her PhD in Air Transport Management at Cranfield University. She has recently been based in Ningbo China developing the Air Transport research and consulting project. Chikage has worked in the airline industry with All Nippon Airways, Lufthansa and is a start-up member of Skymark Airlines in Japan. Her expertise includes data analysis, demand forecasting, transport modelling, network connectivity and airport development.

Professor Grattan has a background spanning military and civil aviation, environmental science, flight testing, and aerospace research. Although newly appointed as an academic, he has worked with Cranfield University for 11 years, originally as head of the National Centre for Atmospheric Science's Facility for Airborne Atmospheric Measurements. Before that he was a lecturer at Brunel University London, Chief Technical Officer at the British Microlight Aircraft Association and a Flight Test Engineer at MoD Boscombe Down. Guy has written books on flying, airworthiness, and engineering projects, and flown over 100 aircraft types.

Guy's initial research at Cranfield will focus on two areas – low emissions aircraft, and the impact climate change has on aircraft operations.

Cranfield offers a unique combination of infrastructure for research, including its global research airport. The University site is a Living Laboratory, with the newly launched Urban Observatory a key component. The latest equipment to be activated provides air quality measurements from the heart of the campus, with data instantly available. The new technology and approaches will support enhanced social, economic and environmental outcomes in urban, transport and infrastructure systems.