in Aerospace / Defence / Security / Space
Cressida Hogg set to be next Chair of BAE Systems
BAE Systems have announced that Cressida Hogg will join the Board as a non-executive director and Chair designate, with effect from 1st November 2022, stating that subject to election at the Company's Annual General Meeting next year, she will succeed Sir Roger Carr as Chair at the conclusion of the AGM (to be held on 4th May 2023).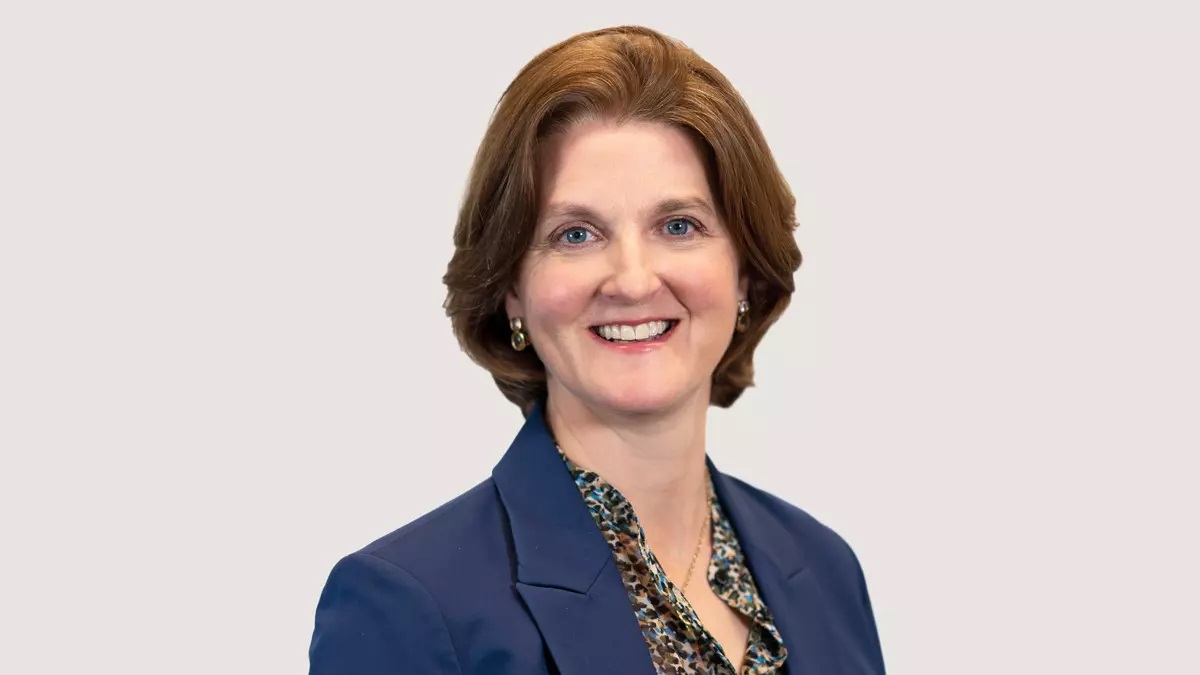 Above: Cressida Hogg.
Courtesy BAE Systems

Cressida Hogg is currently Chairman of the Board of Land Securities Group PLC (Landsec), a position she has held since 2018, having served as a non-executive of the company since 2014.

She will retire from Landsec's board next year and is expected to do so no later than its AGM in July 2023. She is also a non-executive director of London Stock Exchange Group plc, where she is the Senior Independent Director and chairs its Remuneration Committee.

Cressida has previously enjoyed a long executive career, spent largely with 3i Group, during which she developed a deep understanding of large, long-term infrastructure projects and businesses, gaining international experience whilst working in various countries including the US, Canada, India, Australia and the Middle East.

Cressida said: "It is an honour to join the Board and be asked to succeed Sir Roger as Chair next year. BAE Systems plays a key role in defence and security both in the UK and internationally. I very much look forward to working with Charles and the other Board members through the next phase of the Company's development."

Chris Grigg, Senior Independent Director said: "We are delighted that Cressida is joining the Board and taking on the Chair role next year. She was the unanimous choice of the Nominations Committee and will bring to our Board a strong record of boardroom leadership allied with a deep understanding of large long-term international projects and businesses.

"Sir Roger has been an outstanding Chairman of our Board. During his term of office, BAE Systems has prospered and grown. When he retires next year after more than nine years' service, he will leave a strong legacy in terms of its leadership, performance and the quality of its governance. I would like to record our gratitude for his leadership of the Board and the notable contribution he has made to the success of the Company."

Sir Roger Carr, Chairman, BAE Systems, said: "I will be very pleased to welcome Cressida to the Board in November following a thorough and timely selection process led by Chris Grigg, the Senior Independent Director and in the closing months of my tenure will ensure a smooth passing of the baton to Cressida as Chair of this great company."

Charles Woodburn, Group Chief Executive, BAE Systems, said: "I am delighted that Cressida Hogg has agreed to join the Board of BAE Systems in November and take over as Chair in May next year. I very much look forward to working with her to continue to take the Company forward.

"It has been a pleasure working with Sir Roger, who will be leaving a strong legacy of good governance and commitment to delivering for all stakeholders."