in Aerospace / Defence
DASIS looks to transform UK SME Supply Chain
Founder led supply chain management consultancy DASIS (Develop and Supply In-Sync) has launched, offering UK SME's a secure and safe route to manufacture, supporting companies within the aerospace, defence and automotive sectors with their technology diverse manufacturing programmes.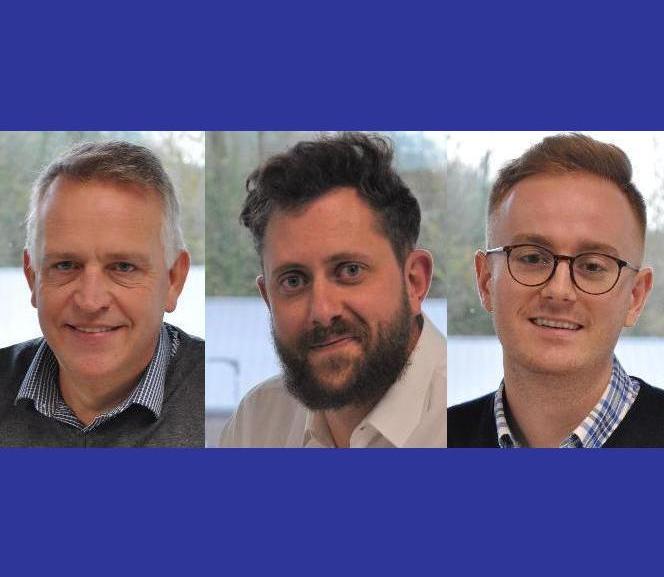 Above: The DASIS leadership team comprises of Ian Wilson, Alex Beim and Ricky South.
Courtesy DASIS

Through a trusted consortium of supply partners, DASIS manages all aspects of the product manufacturing process from concept to completion.

The UK economy has faced many challenges in recent years, including the current health pandemic. It has tested the ingenuity and resilience of UK SME's and their supply chain leaders have sought to maintain essential operations in a difficult climate.

As economies evolve and restart, robust systems will be critical to supplying goods and services quickly, safely and securely. To support customers and facilitate these future transitions, DASIS and their consortium deliver a route to market through expert design, project management and manufacturing services.

Composites technologies lie at the heart of DASIS's capabilities and the team possess over 50 years of experience in the SME UK manufacturing and technology markets. The company is proud to be working with leading partners across multiple sectors ranging from CNC machining, composites, additive manufacturing, technical products, engineering services and consumable products. These relationships enable DASIS to be agile and responsive to customers' requirements through a truly optimised service.

The DASIS leadership team comprises of Ian Wilson, Alex Beim and Ricky South. Each one brings a deep understanding of the composites, automotive, aerospace and defence markets and this is underpinned with engineering knowledge and corporate strategy.

All have direct experience managing programmes with the UK's top manufacturers and have led projects for Mercedes F1, Ferrari, Jaguar Land Rover, Gordon Murray Design and General Dynamics Land Systems – Force Protection Europe (GDLS-FPE).

Ian Wilson, CEO of DASIS, commented: "We hold a firm belief that companies thrive and grow stronger through collaboration. Together with our consortium of trusted partners, we offer businesses a unified and bespoke service that ensures on time delivery of first-class products and components. It is a transparent and secure process that puts our customers at the heart of every project. Our extensive knowledge of programme management, combined with hands on manufacturing experience, has allowed us to fulfil a dream of synchronising supply chain activity. The response to our launch has been rapid and very well received."

Formed in January 2021, DASIS offers a streamlined manufacturing supply chain option to the UK market. Through a consortium of trusted manufacturing, material and service partners the company manages programmes from conception to completion. DASIS coordinate all product manufacturing requirements within a competitive, secure and productive environment. Together the organisation is working towards common goals of building relationships, ensuring excellent component quality and on time delivery.