in Aerospace / Security
DEA secures multimillion pound export finance package
Supported by UK Export Finance, Nottinghamshire based DEA Aviation Limited (DEA), which specialises in aerial data-capture, has secured Santander UK funding to help it meet international demand for its services.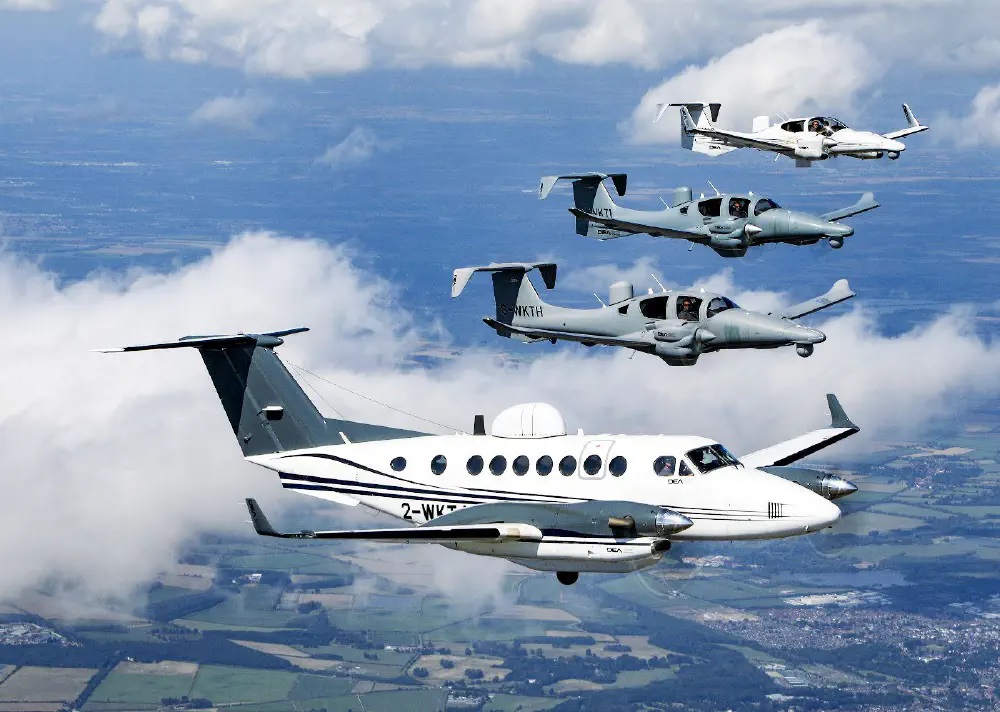 Image courtesy DEA

Based at Retford Gamston Airport in North Nottinghamshire, DEA is a provider of specialised aerial data acquisition services to the intelligence, surveillance & reconnaissance (ISR), search & rescue and aerial mapping sectors. It provides critical security services demanding class-leading safety and compliance processes.

DEA now employs over 200 people worldwide, most of whom are highly-skilled engineers, pilots, sensor operators, systems architects and software developers operating from accredited facilities in Nottinghamshire.

The funding has been secured thanks in part to a UK Export Finance (UKEF) guarantee issued under its Export Development Guarantee (EDG) product. This allows DEA to access a £16.5 million Santander UK facility which unlocks substantial new funding and replaces existing term loans. The EDG scheme helps companies who export or plan to export from the UK access high-value loan facilities, allowing businesses to access £3.3 billion in the last financial year alone.

DEA expects to use the additional growth funding to create jobs and to increase capacity and capability investment to meet customer demand in its complex and growing end-user across Europe and beyond.

Joanna Allen, CFO of the DEA Group, said: "We are pleased to have been supported by Santander UK and UKEF in this refinancing as the group enters its next phase of growth. The funding recognises that DEA is a substantial exporter and will enable the company to continue to expand its services internationally where we have built a strong reputation with prestige customers in Europe and beyond."

Liz Pickering, Relationship Director at Santander UK, said: "We are delighted to further increase our banking support to DEA with this increased facility supported by UK Export Finance. The company is a key provider of servicers based in the region and we believe this is the right funding structure to enable DEA to fulfil the exciting future growth opportunities in critical sectors."

Tim Reid, Chief Executive Officer of UKEF, added: "UKEF plays a vital role in helping UK businesses open the doors to international trade; with products like our Export Development Guarantee and General Export Facility, we can support more businesses than ever before by unlocking high-value loan facilities which are not tied to an export contract. Our newly-announced support for DEA shows how UKEF, working alongside financial institutions like Santander UK, is enabling more and more SMEs to reach new heights in their export growth."