in Aerospace / Defence
Delkia advances into aerospace and maritime sectors with new board
Following significant growth and a move into the aerospace and maritime sectors, Cumbria based specialist systems integrator Delkia has appointed a new board, chaired by Neil Longfellow.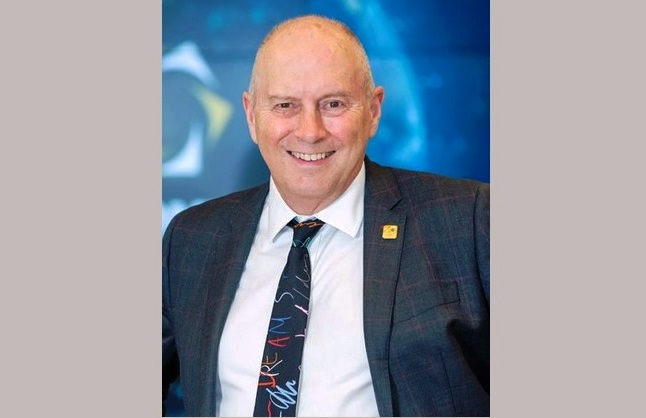 Above: Neil Longfellow, Chair, Delkia.
Courtesy Delkia

Delkia has grown significantly in the last three years, moving into aerospace and maritime sectors alongside existing clean energy work. To support this growth the company has strengthened internal systems throughout the business, grown staff at all levels and now established a board led by an independent chair and two independent non-executive directors.

The board will work to take the business forward, enabling further sustainable growth and supporting the CEO Kurt Canfield.

The new chair is Neil Longfellow (above) who has decades of experience working at a senior level in the energy sector and is an experienced non-executive chair and director. Neil said: "I am delighted and excited to be appointed chair of Delkia. The business is going from strength to strength and the growth opportunities are significant. In addition, the experience and wisdom of our two independent non-executive directors, David Irwin and Tony Davies, will be significant in shaping the future direction of Delkia."

David Irwin has senior leadership and finance experience, being ACA qualified with Arthur Andersen and a Fellow of the ICAEW and Corporate Finance Faculty.

Tony Davies has a background in electronics engineering and is an experienced senior executive with over 30 years' experience in the nuclear and defence sectors. He previously spent 16 years (the last three seconded to MoD) in the Royal Navy where he specialised in Sonar and Mine Hunting systems. He is a Fellow of the IET and of the Nuclear Institute.

Kurt Canfield said: "Our new Chair and Board members bring a wealth of business, commercial sector and financial expertise to Delkia. The Board will hold myself, as CEO, to account, ensure excellent company governance and audit, aiding us in readiness for our next level of growth, with a target of £20 million turnover by 2026."

Delkia is a specialist systems integrator based in the UK providing safety and mission-critical electrical, instrumentation and control system engineering design and build services to high-integrity industries, such as aerospace, defence, clean energy and maritime. The company's Head Office is at Westlakes Science and Technology Park, near Whitehaven, Cumbria.

The company also has offices and an R&D Lab in Preston, Lancashire, as well as an Electronics Lab, Systems Integration & Testing facility and production facilities in Egremont, Cumbria. Its staff are based across the UK.