in Aerospace / Defence / Security
Draken Europe adopts new brand
Following the acquisition of Cobham Aviation Services UK by Draken International in September 2020, the Bournemouth International Airport based company has now officially adopted the new Draken brand.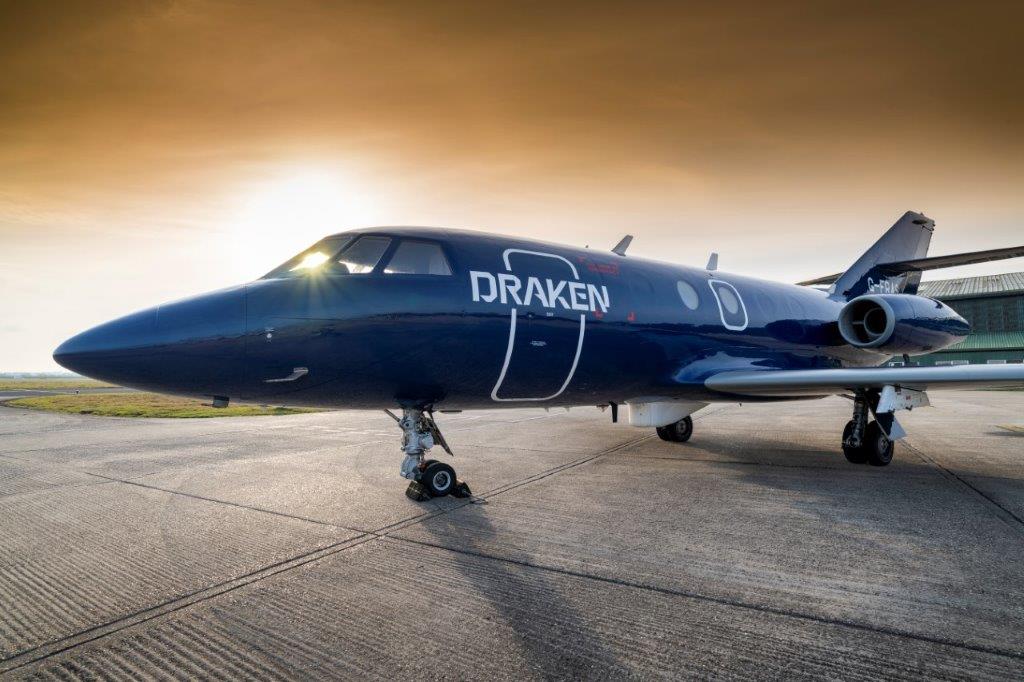 Image courtesy Draken Europe

Organised by region, the former Cobham business has been renamed Draken Europe to differentiate from its stateside counterpart, Draken US.

"We are thrilled to formally announce our new brand" said Draken Europe CEO, Paul Armstrong "The new unified Draken identity reflects our global reach and breadth of experience, with our new ownership seeing us well-placed for the future. The combination of Draken US's aggressor red-air expertise, and our broad aviation training, engineering and special mission expertise gives us a uniquely strong position to grow the business globally."

The Draken logo and new modern brand styling has been rolled out across the business including the customer promise 'Prepare to Prevail.' This reflects the company's ethos that mission success doesn't happen by chance. It comes from rigorous preparation from top instructors, aircrew and engineers combined with world leading technology.

Draken Europe combines advanced technology with a diverse range of aircraft platforms and highly skilled people to deliver mission-critical global aviation solutions for government customers worldwide. Its end-to-end capabilities include customised Operational Readiness Training, Aircraft MRO & Engineering, Specialised Helicopter Training as well as Search & Rescue and Surveillance services, plus being a supplier to the UK MoD for over three decades.