in Aerospace
Dubai Airshow: Eve and NATS to collaborate on UAM services
Eve Air Mobility and NATS Services, today announced at the Dubai Airshow that they are establishing a collaborative effort aimed at supporting the development of future traffic management services for Urban Air Mobility (UAM) operators around the world.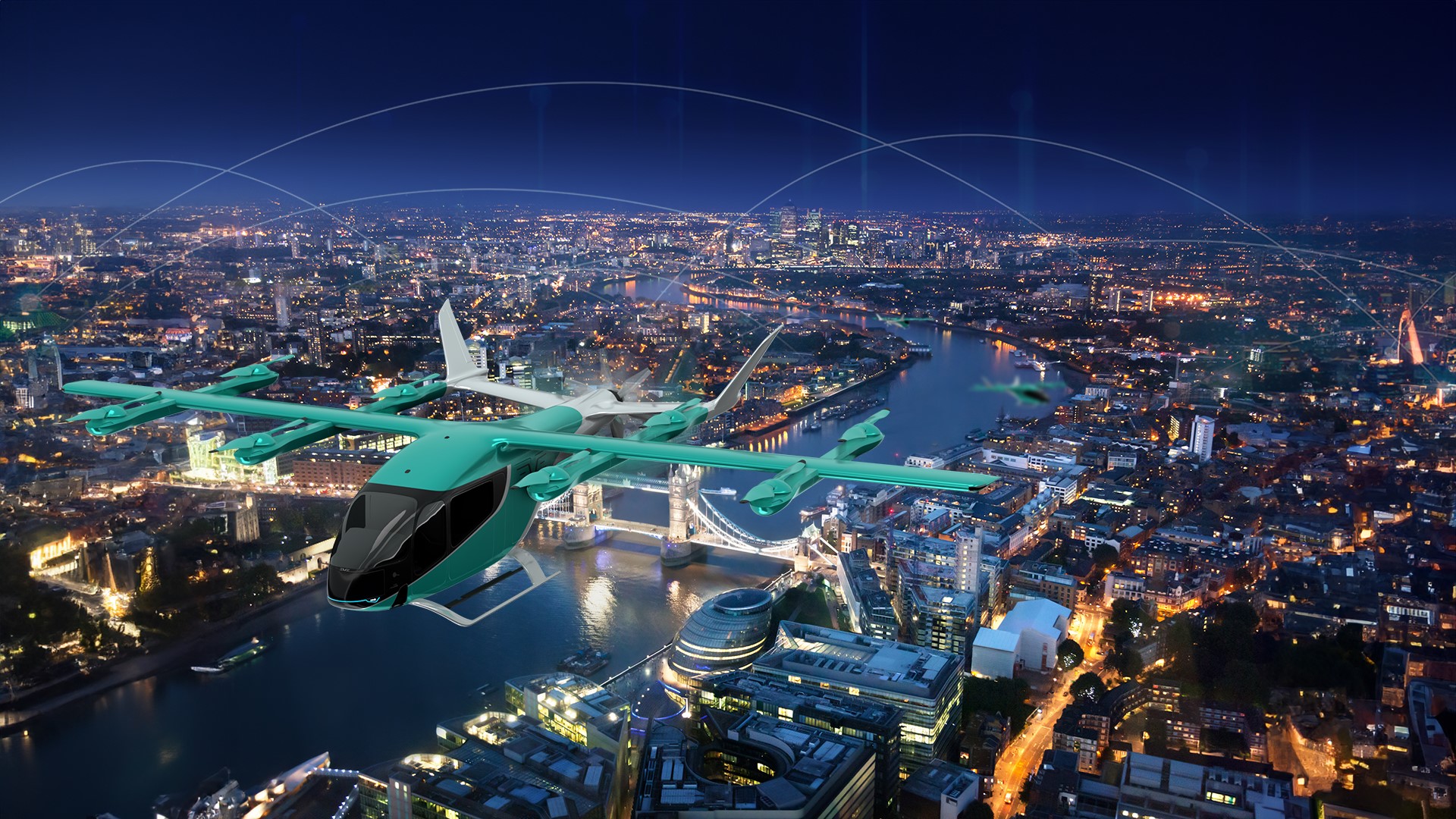 Image courtesy Eve

The signed Memorandum of Understanding (MoU) reinforces the partnership between the two companies to make UAM a safe reality and will advance technologies for a faster, more efficient and sustainable urban air transportation system for all.

"Our first association with NATS began in early 2021 as part of the UK UAM Consortium with the UK CAA Regulatory Sandbox, developing a concept of operations for the London environment, including air traffic management arrangements and proposing new regulatory solutions," said Johann Bordais, CEO of Eve. "Our work with NATS throughout the years both fortifies our newly established relationship and supports our forthcoming projects and future endeavors designed to transform the urban air mobility sector globally."

The Eve-led UK Concept of Operations (CONOPS) was developed in partnership with the UK Civil Aviation Authority (UK CAA) and global companies, including NATS as well as six other members and leveraged data to focus on necessary solutions for near-term UAM concerns for London. The UK CAA published the Phase 1 results of the Future Air Mobility Regulatory Sandbox project in October 2021, highlighting eVTOL strengths and the challenges that will inform future developments in the UAM industry.

Eve and NATS have also been part of the Future Flight Challenge through the Advanced Mobility Ecosystem Consortium with leading British aviation companies since July 2022. Developed by UK Research and Innovation and delivered by Innovate UK, the program is UK Government funded and aims to accelerate the progress of new technologies and advanced aviation solutions while showcasing the societal benefits of aviation's progress.

"We already work closely with Eve as part of the UK Future Flight Phase 3 AMEC project, working to prepare UK airspace for future UAM operations," said NATS Services MD, Guy Adams. "Going forward, we intend to grow our collaborative efforts to explore future traffic management products and solutions worldwide and enable the introduction and scaling of UAM across many countries in a consistent, high-performance and safe approach."

Eve's Urban ATM software is an agnostic solution that will enable the integration of all airspace users in the urban environment. This is critical to support the safety, efficiency, and improvement of the entire UAM ecosystem, including fleet and vertiport operators.