in Aerospace / Defence / Security / Space
Dubai Airshow: Horizon and Airborne Technologies to produce BlackFish SCAR-Pods
Reading based Horizon Technologies and Airborne Technologies GmbH, based in Austria, have agreed to work together on the design of surveillance pods specifically geared towards the ISR market to carry the successor of the FlyingFish satellite intercept system, BlackFish.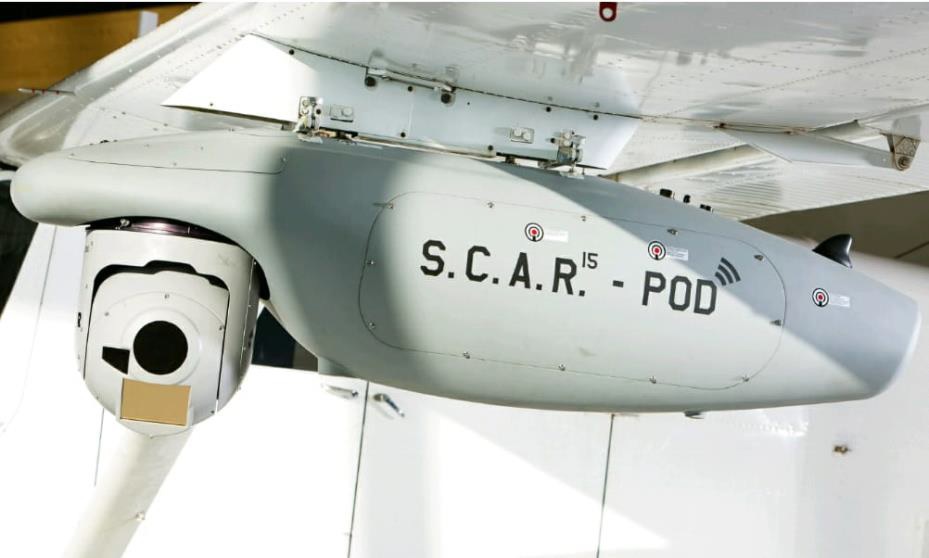 Image courtesy Horizon Technologies

This marks yet another interesting addition to the Airborne Technologies' SCAR-Pod family for day and night ISR missions. The agreement will cover both rotary and fixed-wing applications and in line with the other SCAR-pod systems, will allow a quick install/remove capability, in addition to being swappable between aircraft.

"For Horizon Technologies, this fills a gap in our system offerings to our customers; especially in the Mid-East and Asia," explained John Beckner, CEO of Horizon Technologies. "We have been looking to partner with an EASA certified design, production and installation company, for the simple reason that an EASA or FAA certified installation is a must these days. Couple that with Airborne Technologies' LINX Mission Management Unit and we can now offer a totally integrated BlackFish system."

"At Airborne Technologies we are very capable of providing EASA certified fixed installations," said Wolfgang Grumeth, CEO of Airborne Technologies. "A fixed installation of the new BlackFish system is no problem for us, but now being able to install and integrate it into any of our existing SCAR-Pods is definitely a big step forward in offering our customers a total podded ISR capability.

The BlackFish technology, coupled with other ISR sensors, will dramatically enhance the success of both search-and-rescue operations, as well as provide early detection of illegal activities like smuggling, narcotics and human trade." Horizon Technologies and Airborne Technologies are immediately available to provide helicopter and fixed-wing installations of BlackFish and in early 2022 will start offering its' integration in the standard SCAR-Pods as well as its dedicated BlackFish SCAR-Pod.

Wiener-Neustadt-based Airborne Technologies is a leader in the delivery of innovative and flexible airborne solutions, offering services ranging from the aircraft integration of airborne remote sensors to the development of customized ISR SCAR-pods; all certified to EASA standards and delivered with a Supplemental Type Certificate (STC) as well as DO-160 compliance. Airborne Technologies uses its engineering and testing capability on its own fleet aircraft to conduct integration trials and together with Horizon Technologies can demonstrate the system to potential customers.

Reading-based Horizon Technologies provides airborne satellite phone monitoring systems for ISR applications, equipping governments worldwide by enhancing their SIGINT capabilities. They are the OEM for the FlyingFish system, which operates on numerous ISR aircraft worldwide, including NATO and FRONTEX.

In 2022, Horizon Technologies, as part of a public/private partnership with the UK Government, will launch the first of their AMBER commercial SIGINT CubeSats to provide customers with an enhanced Maritime Intelligence Data Service based in space.