in Aerospace / Events
Dubai Airshow: Parker Lord partners with EDGE
At the Dubai Airshow 2023, EDGE entity HORIZON, the Middle East's largest independent helicopter flight training academy, announced signing a partnership with Parker Lord for the delivery of training to HORIZON engineers, expanding its capabilities to encompass B407 main rotor hub overhauls at HORIZON facilities.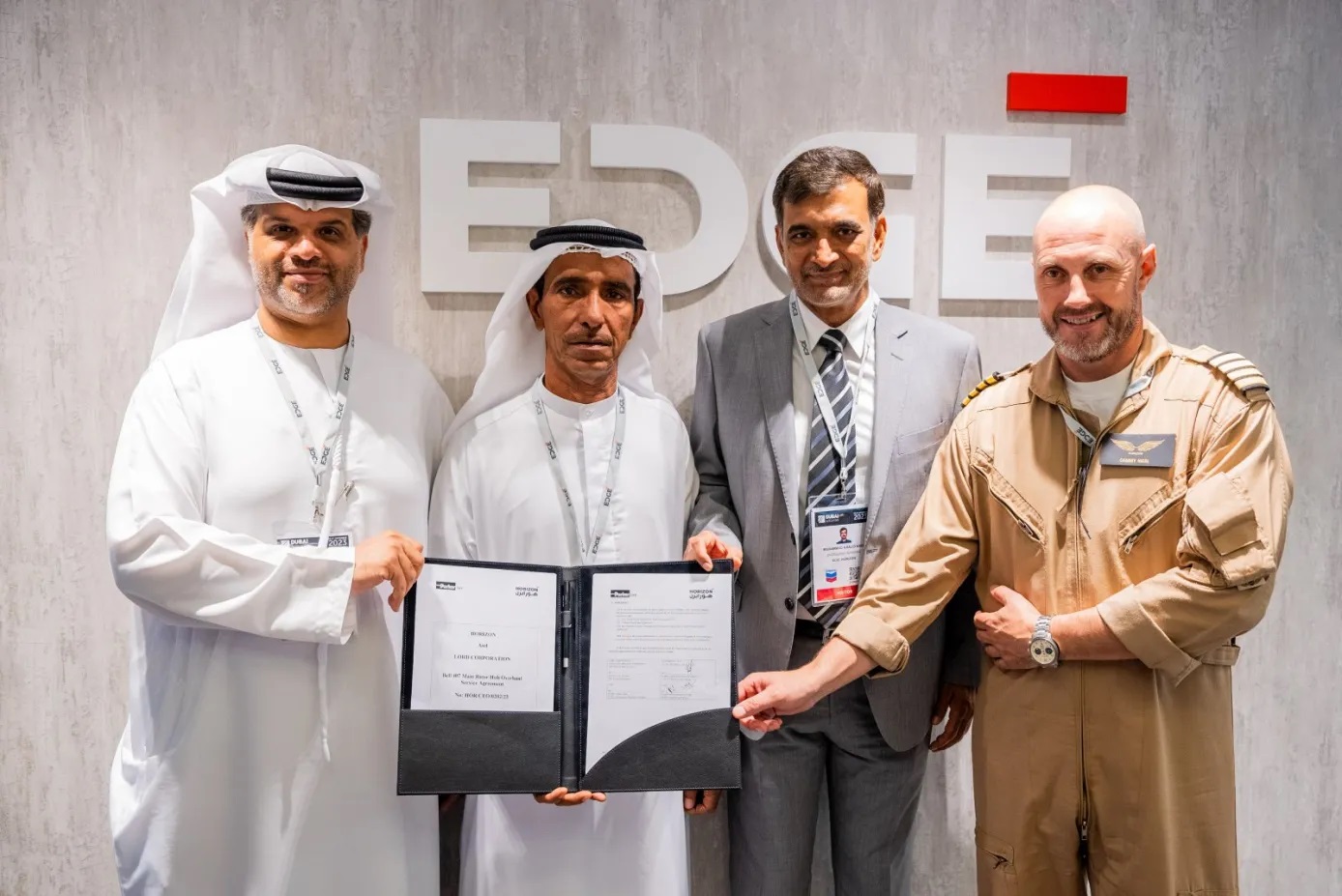 Image courtesy EDGE

Through the agreement, Parker Lord will deliver training to HORIZON engineers, enabling HORIZON to expand its capabilities to carrying out B407 main rotor hub overhauls at HORIZON facilities.

HORIZON currently has the engineering expertise, tooling and infrastructure to undertake this new in-house capability. Previously, all main rotor hubs were sent to OEM authorised services outside the UAE.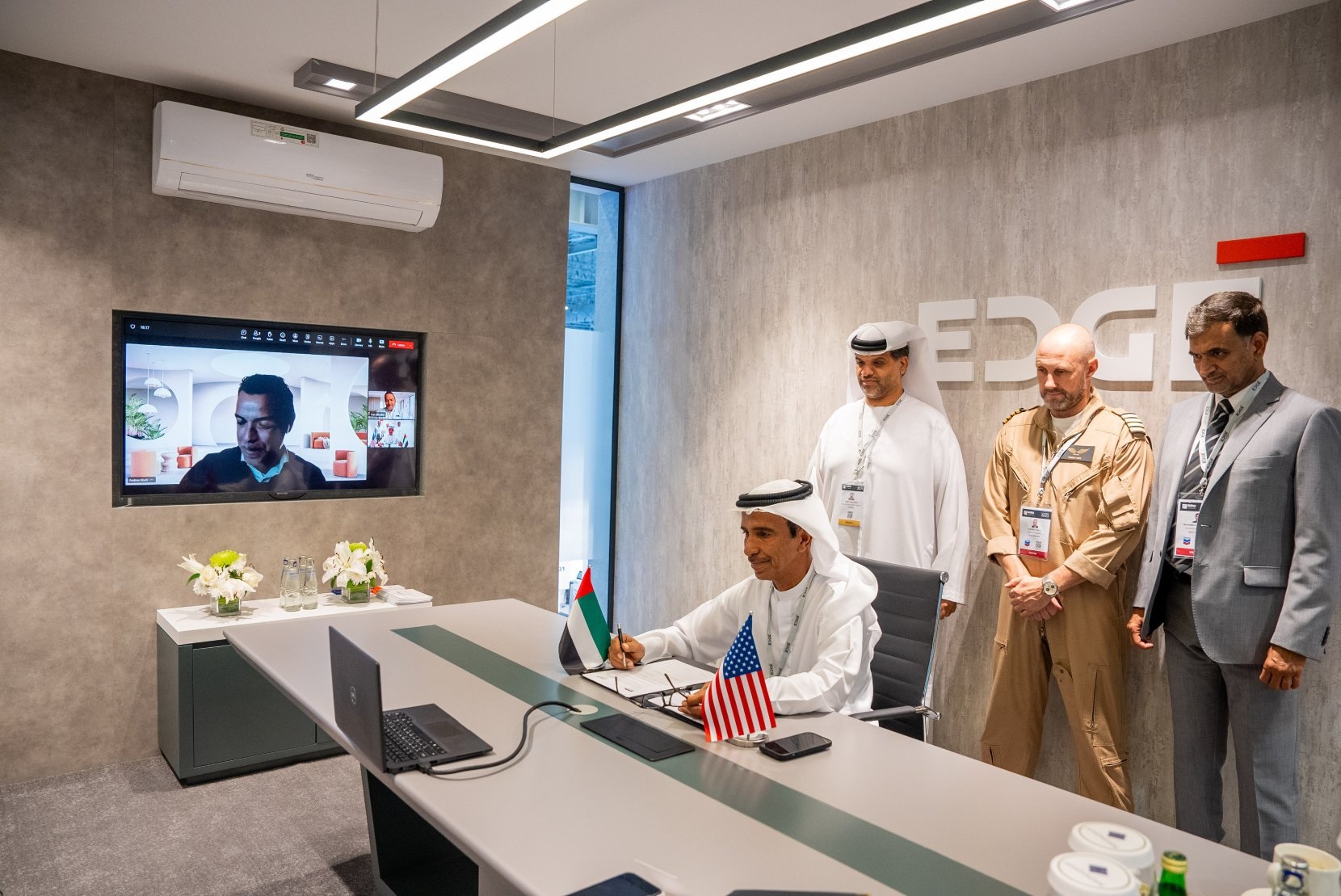 Speaking on the signing, Al Dhaheri said: "HORIZON is thrilled to be partnering with Parker Lord, who is furthering our goals to build autonomy within our facilities and entrusting our engineers to carry out these additional overhaul solutions in-house. As we continue to localise maintenance services, we are contributing to the UAE's efforts to become self-sufficient, equipping our organisation with a strong engineering talent pool, and expanding the boundaries of what is possible at the HORIZON Academy."

Since its inception in 2003, HORIZON has been the premier training academy in the Middle East region, providing flight training to both commercial and military customers on Bell aircraft and has successfully completed over 180,000 training hours in upskilling rotary wing pilots. HORIZON is part of the Trading & Mission Support cluster within EDGE, an advanced technology group ranked among the top 25 military suppliers in the world.