in Aerospace
Dyer & Butler completes Gatwick runway improvements
Dyer & Butler, a multi-disciplined engineering services specialist focused on essential infrastructure including airports, has successfully completed resurfacing works on the Main and Northern runways at Gatwick Airport.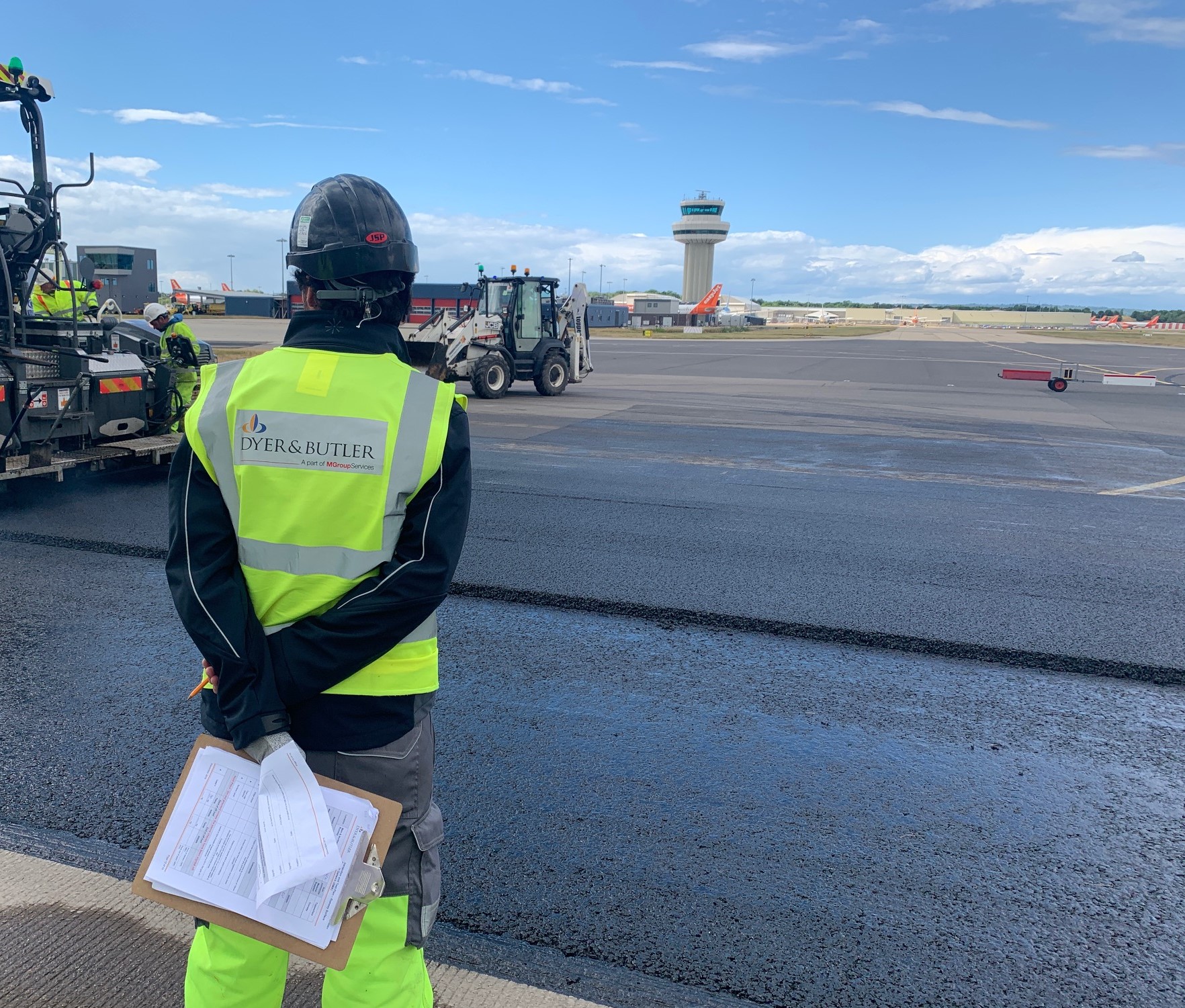 Image courtesy Dyer & Butler

The programme of work included 6,500m2 of asphalt resurfacing as well as the removal and replacement of over 120 Aeronautical Ground Lights and runway line marking and re-painting works.

Gareth Bates, Dyer & Butler's Operations Manager at Gatwick Airport, commented: "The recent period of reduced air traffic at the airport provided a window of opportunity for Dyer & Butler to deliver these improvements during daylight hours whilst arriving and departing traffic used the Airport's Northern runway.

"The work was successfully delivered by small teams working under strict social distancing controls to ensure the safety of the workforce throughout."

In addition, Dyer & Butler's Gatwick Airport team is delivering civils and electrical works to support the replacement of the new Instrument Runway Visual Range system (IRVR). Scheduled for completion in mid-August, the IRVR is being installed at three locations between the Main and Northern Runway.