in Aerospace
EasyJet introduces new luggage and door-to-door services
EasyJet has launched a new luggage collection, delivery and door-to-door service in partnership with baggage collection and delivery specialist, Airportr, providing passengers travelling from Gatwick and Geneva airports the option to check in their luggage from home, skip bag drop on departure and past baggage collection on arrival.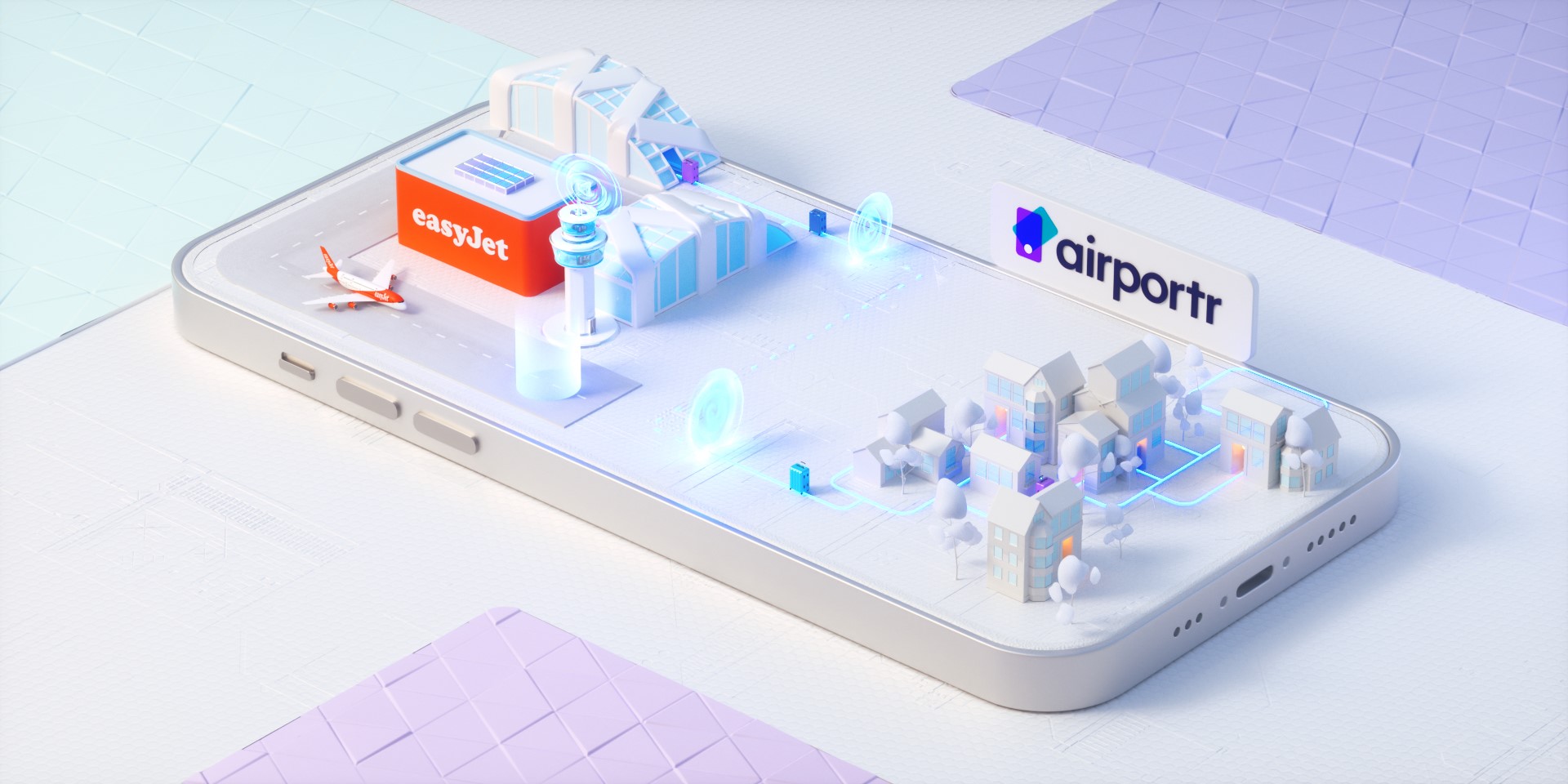 Image courtesy easyJet

The airline has partnered with Airportr to introduce this new choice to help make travel even easier, following research that showed 40% of easyJet customers would be interested these services when they travel to and from their flight.

The airline will initially offer three services for customers at Gatwick and Geneva airports:
Departure: customers flying from Gatwick or Geneva can now check in their bags from a designated pick-up point like your home office or hotel, which will be collected by an accredited driver and then collected from the baggage belt on arrival at their destination.
Arrival: Customers arriving into Geneva from any easyJet airport can book for a delivery of their bags to their final destination, like their home or hotel.
Door-to-door: customers flying from Gatwick to Geneva can book a door-to-door service – a totally seamless luggage experience that means customers can check in their bags from home and sees them delivered to their final destination.
EasyJet also becomes the first airline to include the service in a bundle fare, meaning FLEXI fare customers flying from Gatwick and Geneva have the service included in their booking. The services are available for flights to any of easyJet's destinations across Europe from the airline's biggest UK base Gatwick and from Switzerland's largest airport, Geneva.

Sophie Dekkers, Chief Commercial Officer at easyJet, commented: "We are always looking at how we can innovate with the products and services we offer to ensure we are providing more of the choices our customers want, so we are excited to be introducing Airportr's services initially from London Gatwick and Geneva, to help make travel even easier for our customers, whether they are flying for business or leisure."

Randel Darby, CEO of Airportr, said: "Today's announcement that we're launching Airportr across two of easyJet's top tier airports marks another significant step forward for off-airport baggage management. Travelers continue to prioritize speed and convenience and are increasingly turning to off-airport processes to achieve it. As an airline, easyJet is committed to getting their customers through the airport faster, whilst delivering the best experience when travelling with baggage. We're delighted that Airportr can support easyJet on this mission, with bag-free travel now possible to, through and from airports.

Since 2016, Airportr have collected over 250,000 bags and sports equipment which have been checked-in and delivered to hundreds of destination airport baggage reclaims around the world. easyJet is confident this new service will prove popular to customers. Since starting up, 8,100 customers have given Airportr a four or five-star rating, and 9.6/10 customers are likely to recommend the service to others.

The new baggage collection and delivery service further builds on easyJet's recent customer initiatives to make it easier for customers when flying with the airlines including the introduction of Twilight Bag Drop, available at London Gatwick, Bristol, Manchester, Edinburgh, Glasgow, Berlin and Amsterdam which means customers on early flights can drop their bags off the night before.