in Aerospace / Defence
ElevAero acquires Formrite Precision
Manufacturer and supplier of specialist fabrications, assemblies and machined components for the aerospace and defence sectors, ElevAero Ltd, has acquired 100% shares of Formrite Precision Limited (FPL).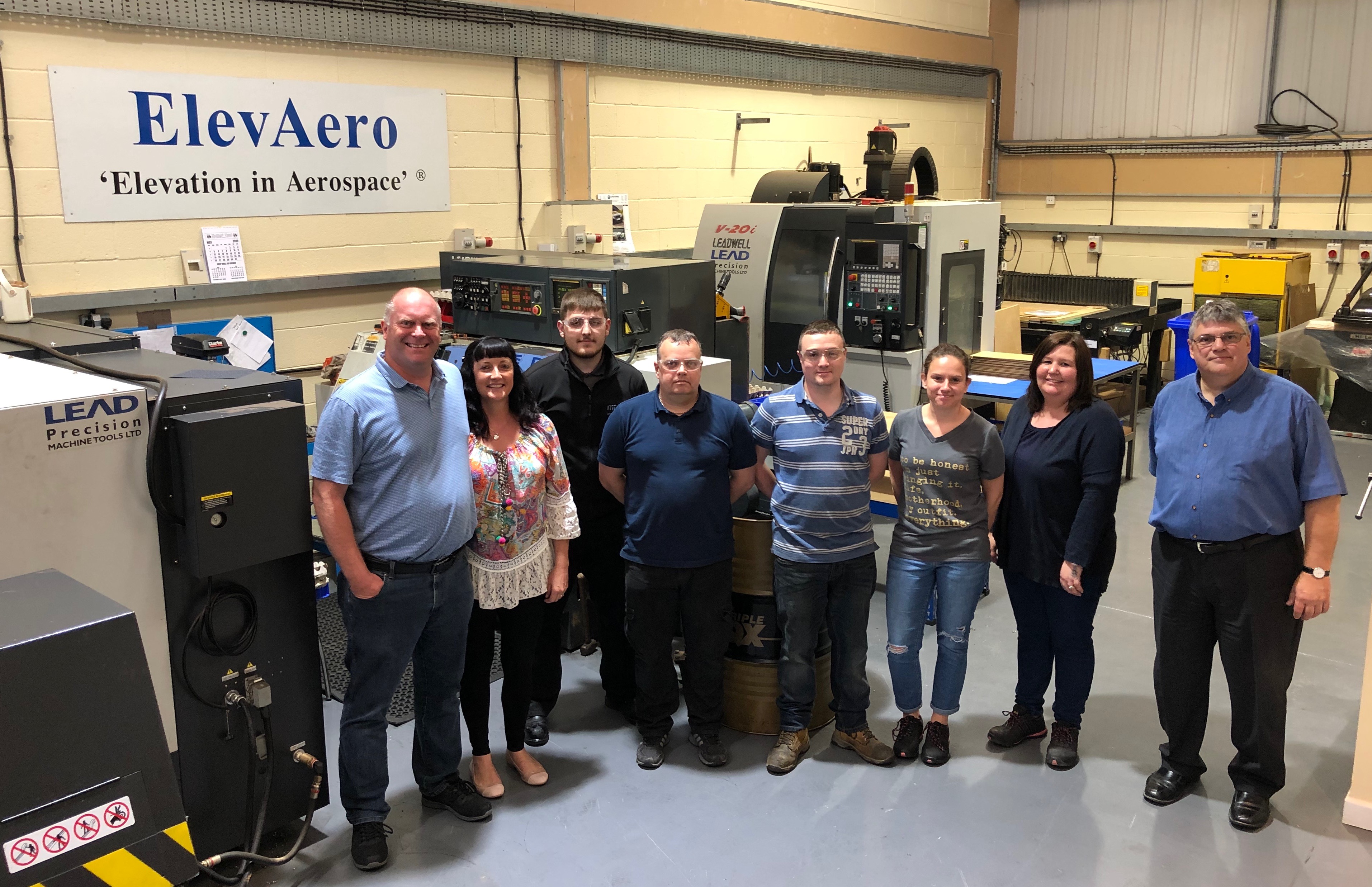 Above: The ElevAero team.
Courtesy ElevAero

The acquisition took effect from the 1st of October 2020 for an undisclosed sum as ElevAero continues to expand from its base in Nuneaton.

FPL has established facilities in Aldridge, West Midlands (UK) supplying a range of tooling and precision components to the aerospace and industrial gas turbine industries. Core services provided by FPL include large fabrications, machined components, test rigs and ground support equipment and assemblies. The company has leading Original Equipment Manufacturers (OEM's) and large tiered engine suppliers in its customer base.

ElevAero views the acquisition as a strategic purchase which will complement and enhance its cost-effective offering for aerospace component manufacture, assembly and low-cost sourcing and supply.

'We have been looking to acquire Formrite Precision for some time to strengthen our position in the marketplace and to offer our clients a total end to end supply option,' said Adam Bartram, Director and Owner of ElevAero. 'In a challenging time for the aerospace industry we are very proud to be in a position to continue investing in the right opportunities that will provide our customers with reliable, competitive supply solutions whilst protecting and creating jobs in The Midlands,' he added.

ElevAero Ltd is a leading manufacturer and supplier of specialist fabrications, assemblies and machined components for the aerospace and defence sectors. Established in 2007 by Adam Bartram as a consultancy business, by 2012 ElevAero had expanded to offer low cost sourcing of components for the aerospace industry with extensive partnerships throughout the UK, Europe and Asia. ElevAero moved into larger premises in 2018 accompanied by the purchase of CNC machines and other production equipment allowing the company to manufacture as well as source from its headquarters in Nuneaton. The latest strategic acquisition of Formrite Precision Limited (FPL) further enhances the manufacturing capability of ElevAero in The Midlands and brings group turnover in excess of £3 million per annum.

Established in 1959, Formrite Precision Limited (FPL) has a history of providing tooling, special purpose machinery and test rigs. The company also has considerable experience with gauging systems and electro mechanical, pneumatic and hydraulic assemblies. FPL serves clients spanning many industry sectors, both nationally and internationally, working closely with a number of prestigious blue-chip companies.