in Aerospace
Executive Alliance looks to rehome Vulcan bomber and inspire future engineers
The charity behind the iconic Avro Vulcan XH558 has launched a new fundraising initiative for the business community, in a bid to secure sponsorship for a new hangar and educational facility in Doncaster.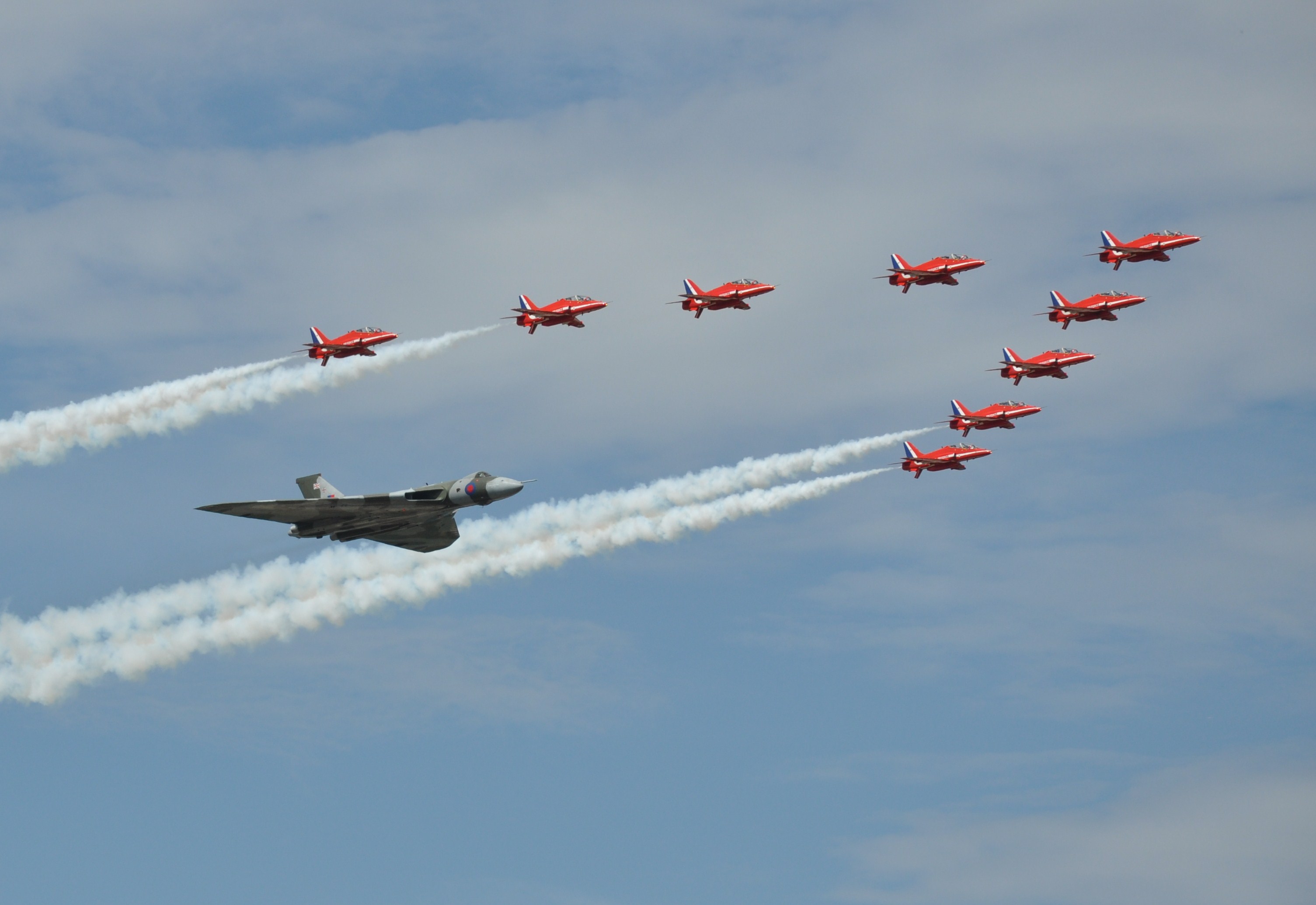 Image courtesy Executive Alliance

The Vulcan to the Sky Trust (VTST) has created the 'Vulcan 558 Executive Alliance' – a membership group open to businesses from across the UK. The group's support will help fund the build of the new Vulcan Experience at Doncaster Sheffield Airport, where XH558 will be housed.

Five businesses have already signed up as members, with CBE+; SDL Minorfern; Maccalloy; Roxiva Innovations Ltd; Abacus Flooring; and Shortlist Marketing Ltd lending their support the VTST campaign.

The Vulcan Experience will focus heavily on educating and inspiring the next generation of engineers and will also house a Green Technology Hub which will seek to find solutions to climate change through innovation and aerospace technology.

The project was the brainchild of Dr Robert Pleming, CEO of Vulcan to the Sky Trust, who sadly passed away in early February this year, having dedicated his life to preserving the memory of XH558.

John Sharman, chair of VTST, said: "We are proud to launch the new Executive Alliance group, inviting businesses to join us in our mission to create a truly immersive and educational experience for the next generation of engineers, here in South Yorkshire. A place that will without doubt inspire young people to consider careers in STEM in the future and also, preserve the legacy of XH558 for years to come.

"Robert, who passed away unexpectedly earlier this month, was so passionate about this project and it is heartbreaking that he will not get to see his vision come to life.

"We're hoping the business community will get behind the project and help us fulfill Robert's ideas, engaging with young people across the region and capturing the imaginations of tomorrow's engineers through the power and legacy of XH558."

The Vulcan Experience will also be home to a V-Force Memorial, honouring the men and women of the Royal Air Force's V-Force squadrons, who served the nation during the Cold War.

Businesses that join the Executive Alliance will, in return for sponsorship, receive a package of benefits including having their name displayed on a dedicated members' wall in the new hangar.

John, added: "This is a great chance for businesses to play a part in history, as we set out to create a new home for XH558, preserving her legacy and allowing new generations to be inspired by her presence and story."

An initial 558 members are being sought for the Executive Alliance. Other sponsorship options are available on request.