in Aerospace
Farsound revamp drives operations integration
Romford based Farsound Aviation Limited (Farsound) is currently uniting all of its facilities around the world into one company.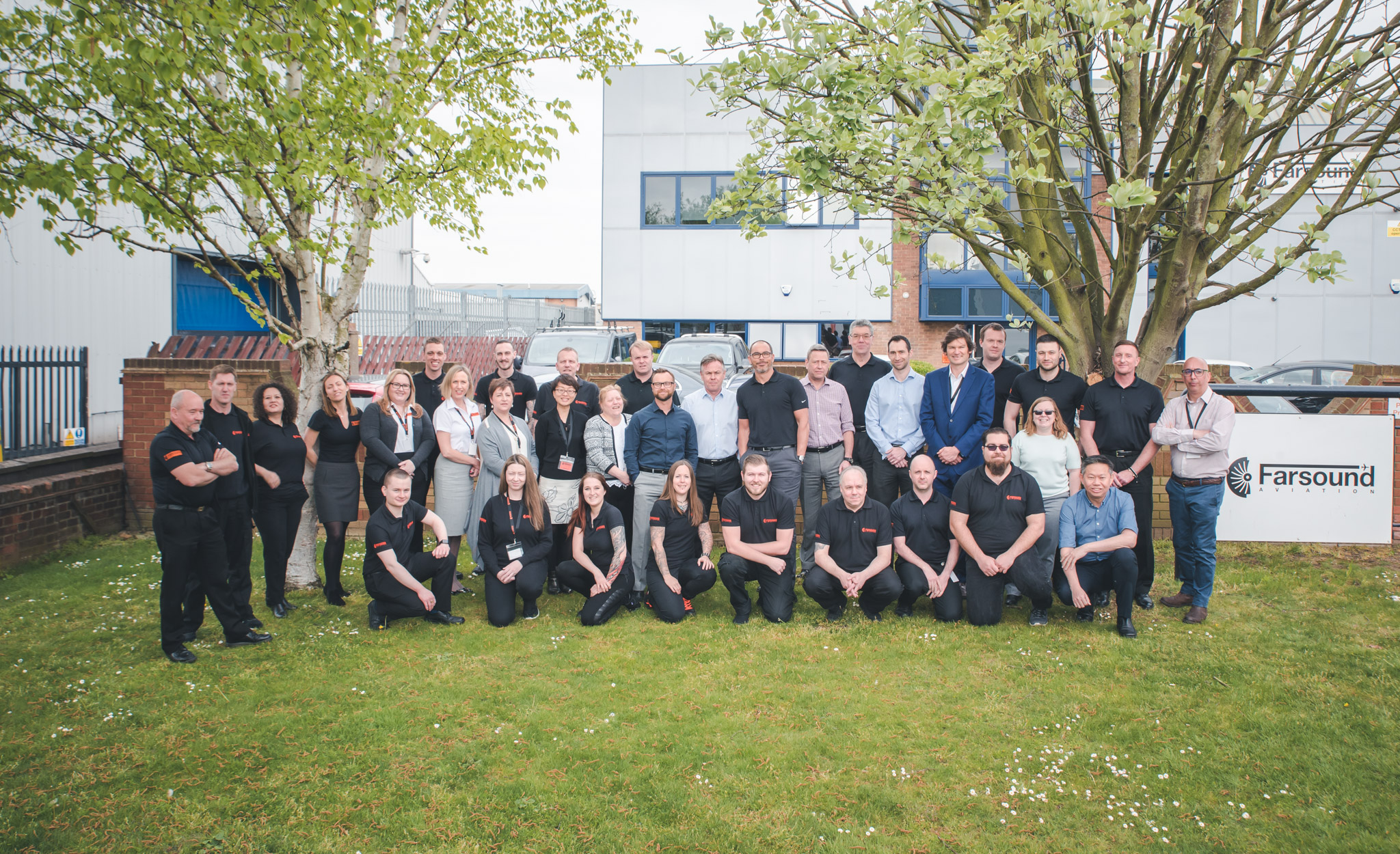 Above: The team at Romford based Farsound Aviation Ltd.
Courtesy Farsound Aviation

Back in the summer of 2018, Farsound acquired Sterling Aircraft Products Inc, based in Toronto, Canada and with the re-branding to Farsound Aviation Inc, the North American facility has strengthened its operation by working closely with OEMs and their sub-tiers to deliver reliable and effective supply solutions.

Lee Kelsey, Farsound Aviation's Group Sales Director, noted: "We are currently uniting all our global facilities into one company. All our facilities will be sharing and utilising our in-house systems and processes making the service to our customers even better, faster and seamless wherever they are in the world as we strive for perfection. With the company growing to over $75 million revenue, we have decided this year to revamp the Group. A new logo, company strap line, website and a new company look and feel with exciting cutting edge stand designs at global trade exhibitions. Naturally still with our bright orange colour."

Curtis Pump, President at Farsound Inc, added: "We are extremely happy to be fully emersed in the Farsound group and look forward to expanding the business within the US, in particular in the North American market. The team are seeing a continued growth across their customer base in particular with MRO and turbine arcraft engine parts."

Through its network of global facilities in Romford in the UK, Singapore, Japan, Hong Kong and Canada, Farsound Aviation specialises in the supply of C-Class, B-Class and other fast-moving consumable aircraft parts. The company focuses on total supply chain management, from the forecast requirement through to parts on the production line. With its forecasting expertise, Farsound Aviation consistently achieves 99.5% product availability for its customers.