in Security
FBI National Executive Institute visits Scottish Police College
Police Scotland recently hosted the Federal Bureau of Investigation National Executive Institute (FBI NEI) at the Scottish Police College in Tulliallan, which is both Police Scotland's Corporate Headquarters and a key training venue, as well as at its facilities in Jackton.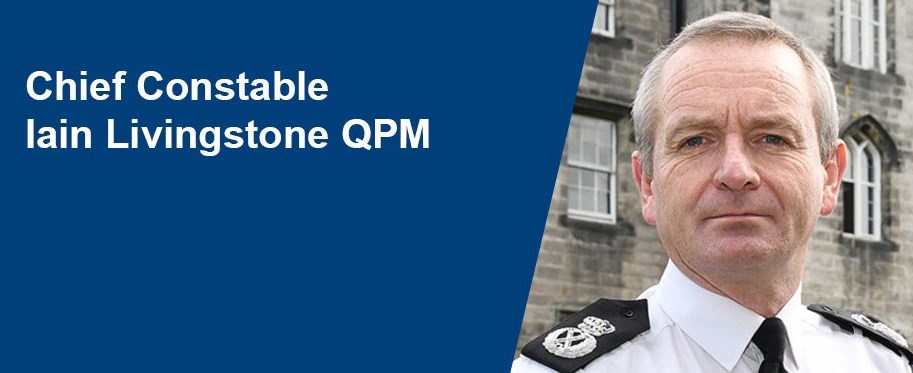 Above: Chief Constable Sir Iain Livingstone.
Police Scotland

Based at Tulliallan, the delegation of 49 officers and Sheriffs from across the USA were taking part in the second of three stages of the course, which is aimed at chiefs of police or commissioners for US law enforcement agencies of 500 or more employees, as well as international Chief Officers.

The College is set in 90 acres of parkland in the centre of Scotland, with the early 19th century Tulliallan Castle at its heart. It is the United Kingdom's only central Police College which provides all police training in one establishment.

Tulliallan has also been Scotland's central recruit training base for over 50 years. It opened for police training in 1954.

The visit, which was facilitated by our International Development and Innovation Unit and the Police Scotland International Academy, enabled participants to explore different policing strategies and approaches, as well as shared and emerging leadership challenges.

American colleagues visited Edinburgh and learned about policing the capital from Divisional Commander, Chief Superintendent Sean Scott, along with the Lord Provost and Lord Lieutenant of the City of Edinburgh, Robert Aldridge.

Further inputs were received on public health-led policing, the Scottish perspective on policing and the ongoing and emerging challenges of policing the private space, specifically focused on violence against women.

In addition, the NEI visited Jackton to observe de-escalation training and tactics and a demonstration of the approaches used to facilitate peaceful protests.

The visit concluded with a leadership panel, including discussions with Chief Constable Sir Iain Livingstone and Sir George Hamilton, former Chief Constable of the Police Service of Northern Ireland.

Assistant Chief Constable Gary Ritchie facilitated the delegation and said: "We are honoured to have been able to host the FBI NEI session – the first for many years to be held outside of the USA.

"Delegates from home and abroad reacted extremely positively to the course content and the experiences Police Scotland was able to facilitate. The resulting discussions were extremely productive and led to a great deal of consideration of new approaches, the mission of policing and community engagement.

"The International Academy continues to liaise and engage with a range of law enforcement agencies around the world with a human rights-based approach under pinning all our ongoing work."