in Aerospace / Defence
Flowstore opens Belgium manufacturing hub
One of the UK's largest material handling and storage companies, Middlesex based, Flowstore Systems has opened their new manufacturing facility in Belgium, as the company continues its rapid growth plans to become the largest of its type in Europe.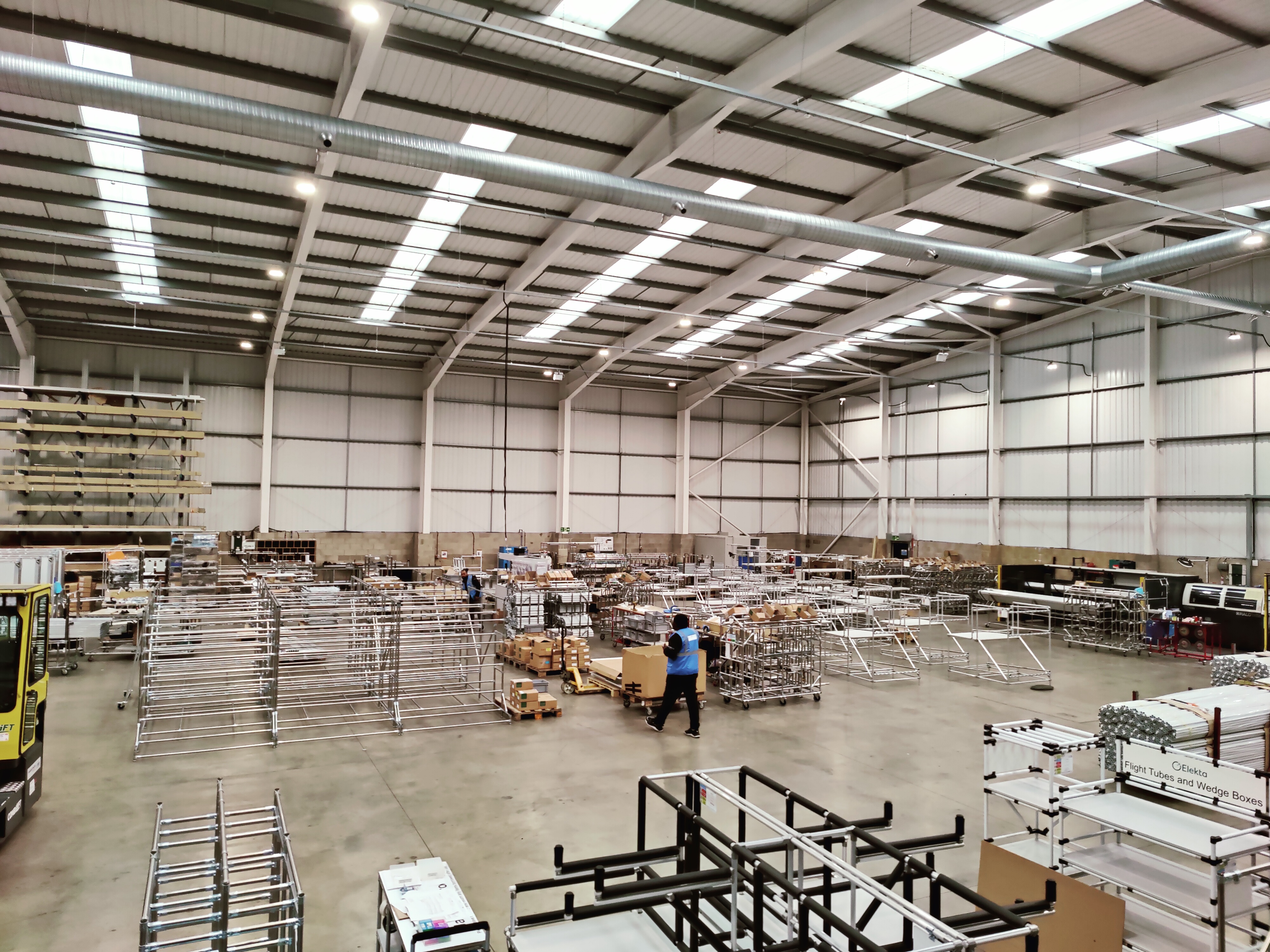 Image courtesy Flowstore

Located in Evergem, near Ghent the Belgium facility will service clients across the European Union and comes on the back of the company, only last month, announcing its move into larger UK premises.

Speaking about the opening of the Belgium plant, Simon Bolton, Sales and Marketing Director at Flowstore said: "The opening of our Belgium facility will enable us to service clients across the EU, allowing the easier movement of product within this geography.

"Our expansion into Belgium forms part of our strategic growth plans and our commitment to becoming the market leader in our industry."

Only last month the company announced a move into larger premises in West Drayton, Middlesex and the addition of the Belgium plant now sees Flowstore boast increased manufacturing and storage facilities across both sites.

As part of the company's plans, the opening of the Belgium facility will enable the Flowstore business to service one of its most established clients, in eCommerce, also located in the country along with other aerospace and automotive manufacturing customers

Providing material handling and storage facilities for some of the largest brands in the world – including BOL.com, BMW, Rolls Royce, BAE Systems, Jaguar Land Rover and Aston Martin – Flowstore incorporates some of the most advanced tech into its business solutions which, very recently, included the introduction of autonomous mobile robot integration into its UK facility.

Founded on over 30 years' experience and the implementation of lean management principles, Flowstore is one of the UK's largest provider of storage and handling facilities in the UK.