in Aerospace
FMS signs strategic partnership agreement with Astech
Malvern-based FMS (Facility Monitoring Systems Ltd) - a provider of cleanroom contamination control measurement solutions in the UK - has reached a strategic partnership agreement with Astech (Ireland) Ltd to enhance its sales and service offering in Ireland.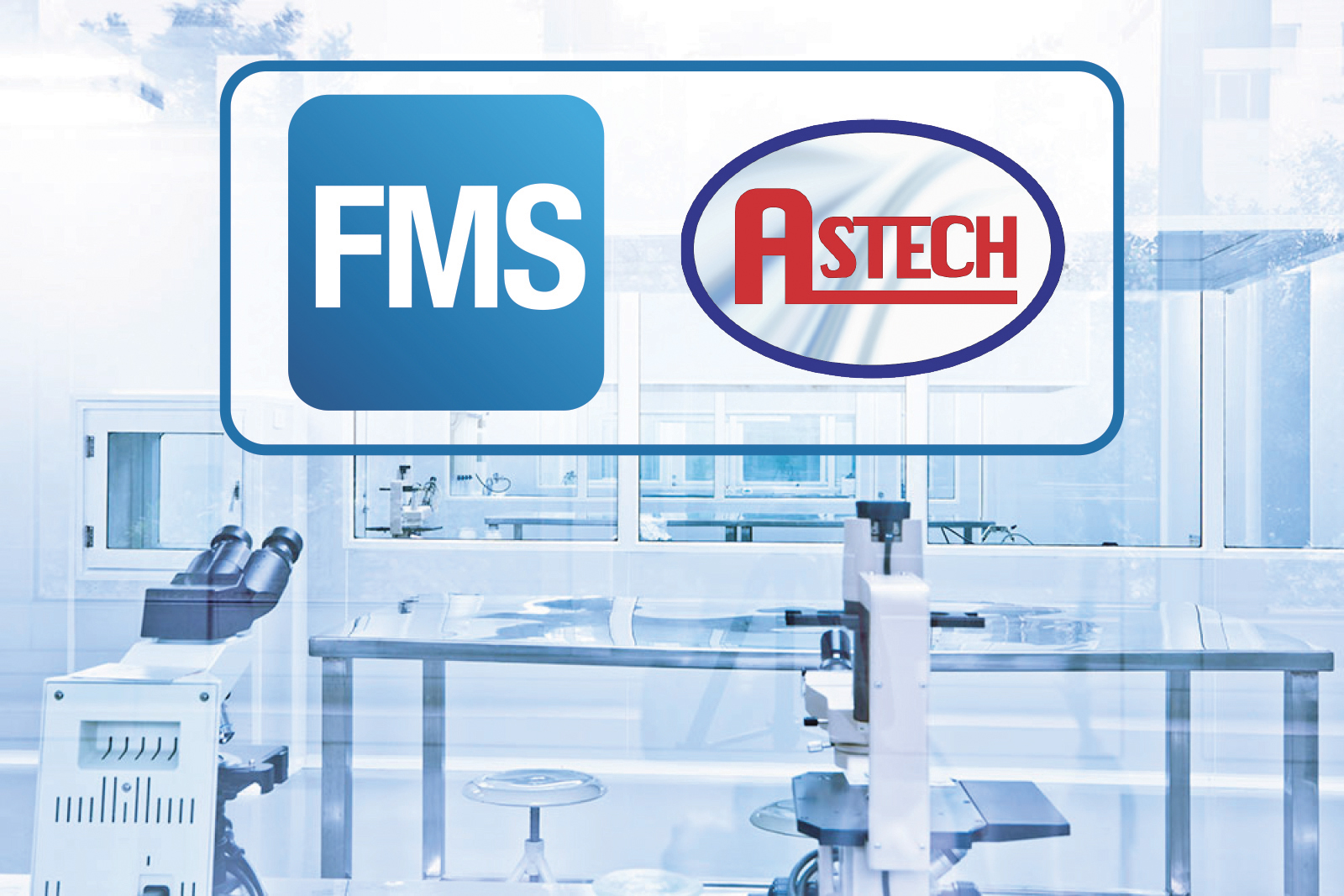 Image courtesy FMS

Within the partnership, Astech will provide support to FMS customers in Ireland with equipment sales, preand post-sales applications expertise and on-site field service.

The collaboration provides FMS with a trusted and respected partner in Ireland. Astech is well established as a leading supplier to the cleanroom sector in the country and will work closely with the FMS Ireland team, headed by FMS Commercial Director Deborah Haisman.

"This partnership is a great fit for our business that mirrors the focused expertise we deliver across the UK," says FMS Managing Director Steve Wake. "We are known for our exemplary customer service that gives us a competitive advantage and we recognise the same philosophy at Astech. Like us, the company supports its customers to maximise uptime and ensures that the best possible contamination control solutions are provided to each facility."

Ronan Banerjee, Managing Director of Astech Ireland Ltd, sees the partnership with FMS as a valuable resource for customers in Ireland. "We are very pleased with the opportunity to join forces with Facility Monitoring Systems Ltd to share contamination control expertise and benefit from an industry-leading range of products," he states. "It allows us to provide superior particle counters and monitoring solutions to the many progressive pharma and high-tech business markets in Ireland."

Through the FMS partnership, Astech Ireland Ltd will offer the range of airborne particle counters and monitoring systems from TSI Inc. Simon Tebb, EMEA Global Key Account Manager Controlled Environments for TSI Inc. explained: "FMS is a TSI Gold Channel Partner for the UK and Ireland, so we are delighted that the firm has chosen a progressive path to collaborate with a business that's well respected in Ireland. We are confident that the new partnership with Astech will pay dividends for cleanroom users in Ireland across multiple industry sectors. It's also pleasing to see our TSI product ranges added to the Astech portfolio. This will hugely benefit businesses in Ireland."

With a dynamic pharma manufacturing sector in Ireland, FMS and Astech will strengthen localised sales and support in Ireland for the unique TSI BioTrak Real-Time Viable Particle Counter. The BioTrak is a biofluorescent ARMM, providing advanced functionality to help pharma companies comply with new Annex 1 directives for continuous aseptic monitoring, along with comprehensive Annex 1 compliant monitoring solutions based on the FMS5 software from TSI.

Under the partnership agreement, Astech will also open its in-house technical workshop operations to provide calibration and repair services to existing and future FMS customers in Ireland.