in Aerospace
Gatwick opens STEM centre
London Gatwick has opened its doors to a brand-new STEM centre (Science Technology Engineering and Maths), a bespoke, hands-on space to engage and teach school children across the region about STEM and aviation.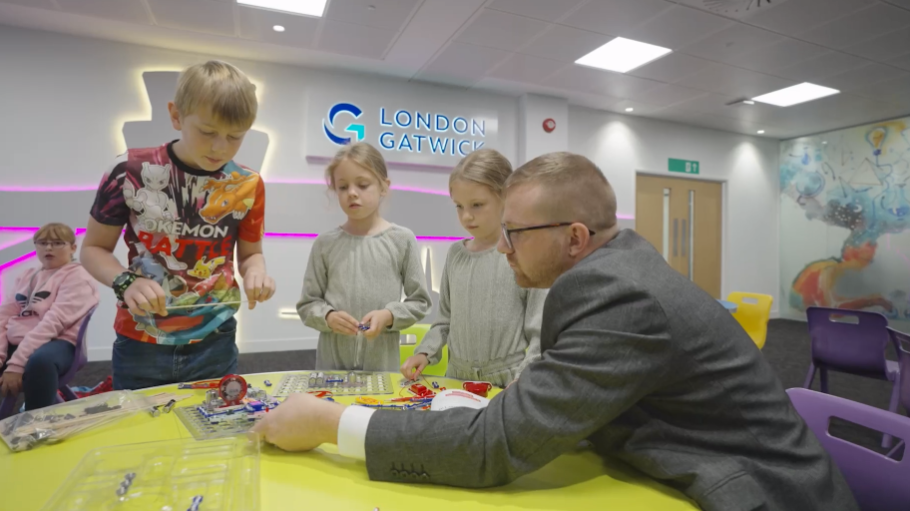 Image Gatwick Airport / VINCI Airports

The STEM centre will benefit thousands of pupils across the South East from ages four to 18 with a unique opportunity to learn and explore careers in science, technology, engineering and maths. STEM is vital to Gatwick with hundreds of career options available at the airport itself and the many partners who work together to keep the airport running.

The hands-on activities on offer include a water treatment lab, bridge building activities and an Archimedes screw exercise. A mocked-up airfield rig will allow students to practice changing the lights along the runway under a time limit. The space also has classrooms, tablets and quiet areas, providing the opportunity for both theory and practical learning. There are also dedicated facilities for students with special educational needs.  

Skills in science, technology, engineering and maths are critical to aviation and are recognised as a priority for education nationally. London Gatwick has a long track record in prioritising STEM in education programmes and outreach to local schools. More than 70,000 students benefitted from London Gatwick's education programmes in the last academic year (2022-23), a large part of those programmes were focused on STEM.

The specially adapted space, situated landside at the airport, will act as a one-year pilot to test demand and gain feedback from students and schools to inform the airport's longer-term STEM education and engagement plans.

Alison Addy, Head of External Engagement and Policy, said: "We are thrilled to be opening this brand new, specialist facility within London Gatwick.

"The STEM centre is at the heart of Gatwick's Employment, Skills and Business Strategy, which shapes the future direction of the airport's work in developing opportunities for the region. A diverse and skilled pipeline of local talent is critical to a healthy labour market and London Gatwick's future growth. 

"There is an array of fantastic and fun activities on offer. We are thoroughly looking forward to welcoming schools and students from across the region into the centre to provide a unique, hands-on educational experience at the UK's second busiest airport."

Gatwick's Employment, Skills and Business Strategy is a core part of Gatwick's proposals to bring its Northern Runway into regular use alongside its Main Runway. This low impact plan will improve resilience, reduce delays, and provide a significant boost to the national and regional economy by supporting trade, tourism and new jobs.  

As Gatwick looks to the future with Northern Runway plans, the airport is enhancing its education outreach by delivering STEM engagement on site at the airport with the aim to inspire and motivate young people to pursue STEM studies and airport-related careers.