in Aerospace / Security
Government to address impact of coronavirus on aviation
Later this week, the UK Government and aviation industry representatives will meet to consider emergency measures to ameliorate the impact of COVID-19 on commercial air travel, as the coronavirus pandemic and travel restrictions dramatically curtail passenger demand.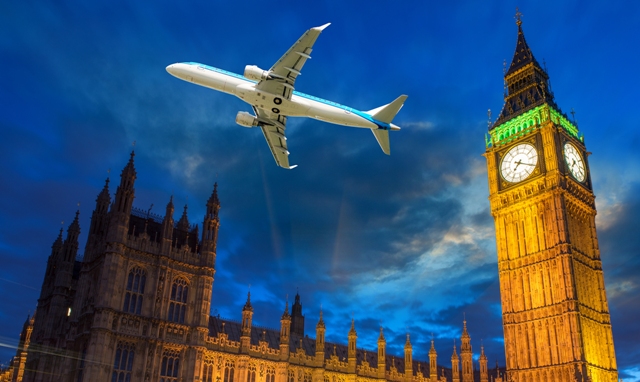 Image By pisaphotography / copyright Shutterstock

It follows comments made by the Transport Secretary Grant Shapps on Monday when he said he would secure a collective response from airlines later this week, whilst Chancellor Rishi Sunak in a press conference yesterday afternoon said: "In the coming days, my colleague the Secretary of State for Transport and I will discuss a potential support package for specifically airlines and airports."

In his speech at the Airport Operators Association (AOA) annual dinner last Thursday, Transport Secretary Grant Shapps talked about the present challenges facing the aviation industry (following the collapse of Flybe): "We stand amid a testing time for aviation but one that together, I am certain we shall weather. And, if we continue to work together, fuelled by friendly competition, tempered by necessary cooperation… I am certain we can overcome the current turbulence for British and global aviation.

"COVID-19 is having a dramatic impact across the sector. I am determined that the government, without prejudice to particular firms, does its bit to ensure that a random act of nature doesn't undermine well managed businesses."

Commenting on the announcement by the Chancellor that a bespoke package of measures would be agreed on aviation with respect to alleviating the impacts of COVID-19, Tim Alderslade, Chief Executive of Airlines UK, the industry body representing UK-registered airlines and other carriers with a UK operation, said: "This is welcome news and it's very positive the Chancellor has promised a bespoke package for aviation.
"Clearly the detail will be important and we will want to see something sooner rather later, but we look forward to starting these discussions with Government in the coming days."

Responding to the support package for businesses announced by Chancellor Rishi Sunak yesterday, ADS Chief Executive Paul Everitt said: "The measures announced by the Chancellor will provide welcome reassurance and support for companies across our industries and the wider economy.

"Government assistance in addressing problems from temporary disruption to orders, supply chains or access to finance will help businesses to manage the economic challenges and minimise any long-term impact.

"We will make sure the Government is fully and quickly informed of issues raised in our sectors in the coming weeks and months and will work closely with them to help develop and deliver the support required."
Meanwhile, Wesley Baker, CEO of ANCON Medical, an early diagnosis specialist, has highlighted the need for widespread testing: "The Government has brought in widespread social distancing measures and a raft of policies designed to slow the spread of the COVID-19 pandemic but current modelling and predictions of the scale of the outbreak is largely operating from guesswork.

"It is clear that there are many more cases than the confirmed number indicates – both from medical experts and now the Government advisers themselves. Dealing with the outbreak requires extensive testing – the WHO's advice is 'test, test, test' but we are not seeing that as of yet.

"Another issue we are seeing is how long current diagnosis methods take to give results. PCR testing takes up to three days to give a diagnosis, meaning that when results are announced each day it is really the number that were diagnosed a few days ago. In such a fast moving situation, having the most accurate and up-to-date information and data is of the utmost importance.

"At ANCON we are really keen to help the NHS tackle this disease through fast diagnosis and effective screening. It has been made clear that the Government will invest heavily into getting this right but what we need to see is effective cooperation between the public and private sector. Innovative technology such as ours could have an enormous impact if implemented correctly."