in Security
Hart Door Systems wins Moscow EFW site contract
Newcastle based Hart Door Systems has further strengthened its presence in the international energy from waste (EFW) sector with the supply of a further 11 doors and swing gates for Moscow's second EFW site.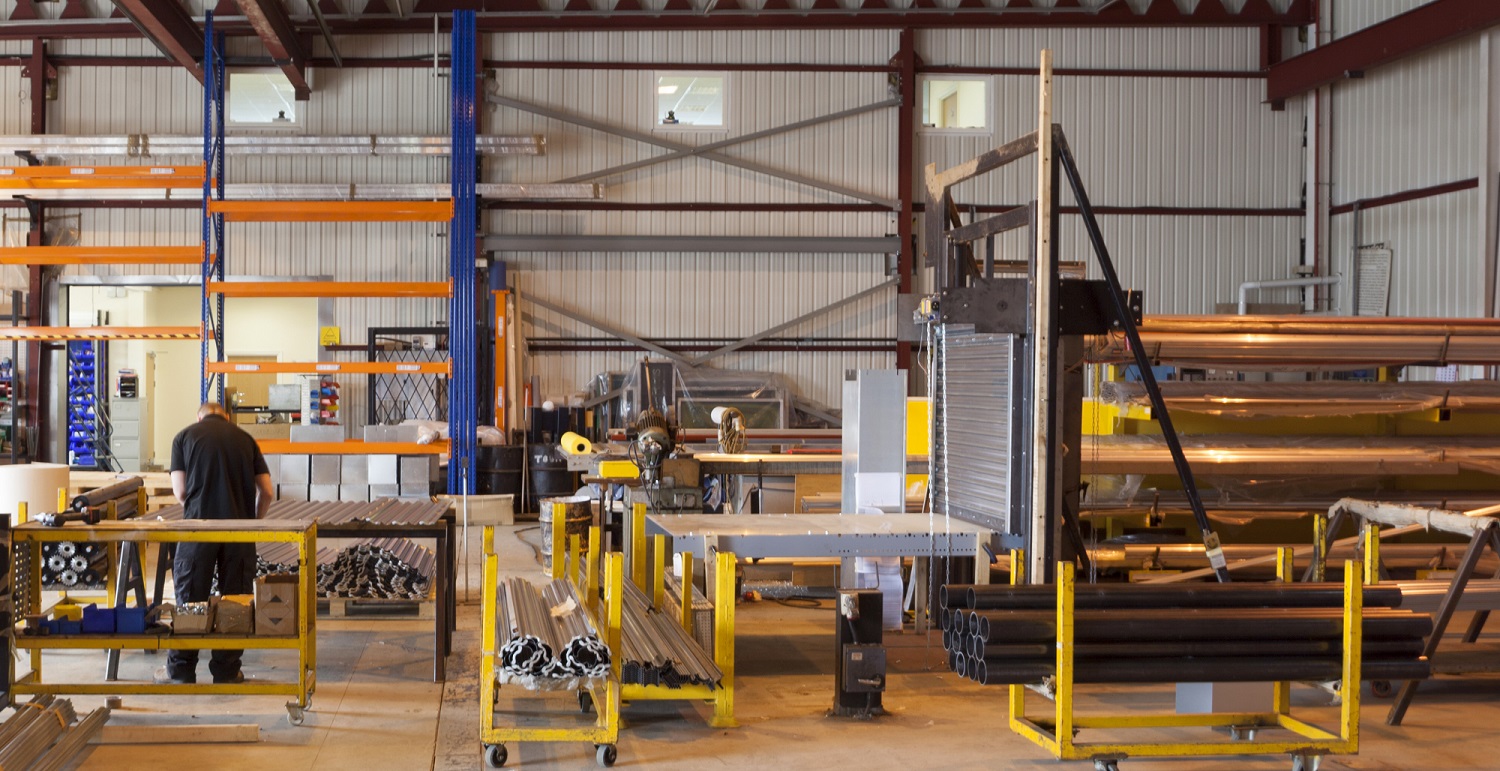 Above: Hart Door Systems manufacturing facility with doors in production for Moscow.
Courtesy Hart Door Systems

Hart Door Systems is a long-established and pioneering designer and manufacturer of commercial and industrial doors.

Following the successful manufacture of the company's Speedor Storm high-speed doors and swing gates at Moscow's first EFW site, Hart Door Systems has secured further export work to supply Moscow's second 75 MWe EFW plant.

Hart Door Systems has been commissioned by Hitachi Zosen Inova to provide 11, 4m wide x 6m high, high speed Speedor Storm doors which will be installed at each of the plant's 11 tipping bays. In addition, the company will be designing and manufacturing 11 swing gates, which will act as an additional safety measure.

The swing gates will be manually opened and closed by the dumper truck operator who will then be able to control the open and close mechanism of the Speedor Storm door via the selector switch, which is on the wall, close to the door. The high-speed doors, which have a wireless safe edge and safety light curtain, have been manufactured to withstand the hazardous and humid environment of an EFW site. Protective measures to extend the life of the doors include motors being fitted with sealed heaters to prevent moisture build up, as well as exposed door elements being covered in an anti-corrosive C3 powder coat.

Alan Richardson, Project Manager at Hart Door Systems commented: "Being at the forefront of developing and delivering robust door solutions to the EFW sector, we're able to support companies in containing odour and noise, preventing the egress of vermin, and helping them to operate more effectively and efficiently.

"It's fantastic to be part of a larger project which will see a total of four EFW sites being built in and around the city of Moscow over the next few years.

"Despite the challenges in working conditions presented by Covid-19, our team has been able to continue driving our export success, reinforced by our knowledge and capabilities, and the great international working partnerships we have built over the years."

Carl Crossman, Sales Administrator at Hart Door Systems added: "Hart Door Systems has a strong track record in supplying specialist industrial doors to the waste management and energy from waste sector and supporting its unique challenges, having built up our experience through working on a number of UK and international facilities. We're really looking forward to seeing this exciting project through to fruition."

It is hoped that the EFW plants will help the city of Moscow to optimise its waste management by reducing its dependency on landfill sites. The new EFW facilities will, once all plants are in operation, process a total of 2.8 million tonnes of residual waste per year. The energy generated will power the plants as well as feeding into the grid which provides power to around 1.5 million people in Moscow.

In the UK, Hart Door Systems has a long-standing relationship with Veolia to upgrade existing doors with Speedor Storms as well as installing new doors at a number of its waste facilities. In addition, the company supplied seven purpose designed electric roller shutters for the West Mercia EFW facility and more recently has supplied seven insulated shutters and a Speedor Storm at the Dundee and Angus EFW plant at Baldovie.