in Aerospace
Heathrow looks to safe aviation restart
In 2020, 22.1 million passengers travelled through Heathrow Airport, down 72.7%, with lockdowns and border closures leading to a reduction in the number of passengers, totalling 58.8 million.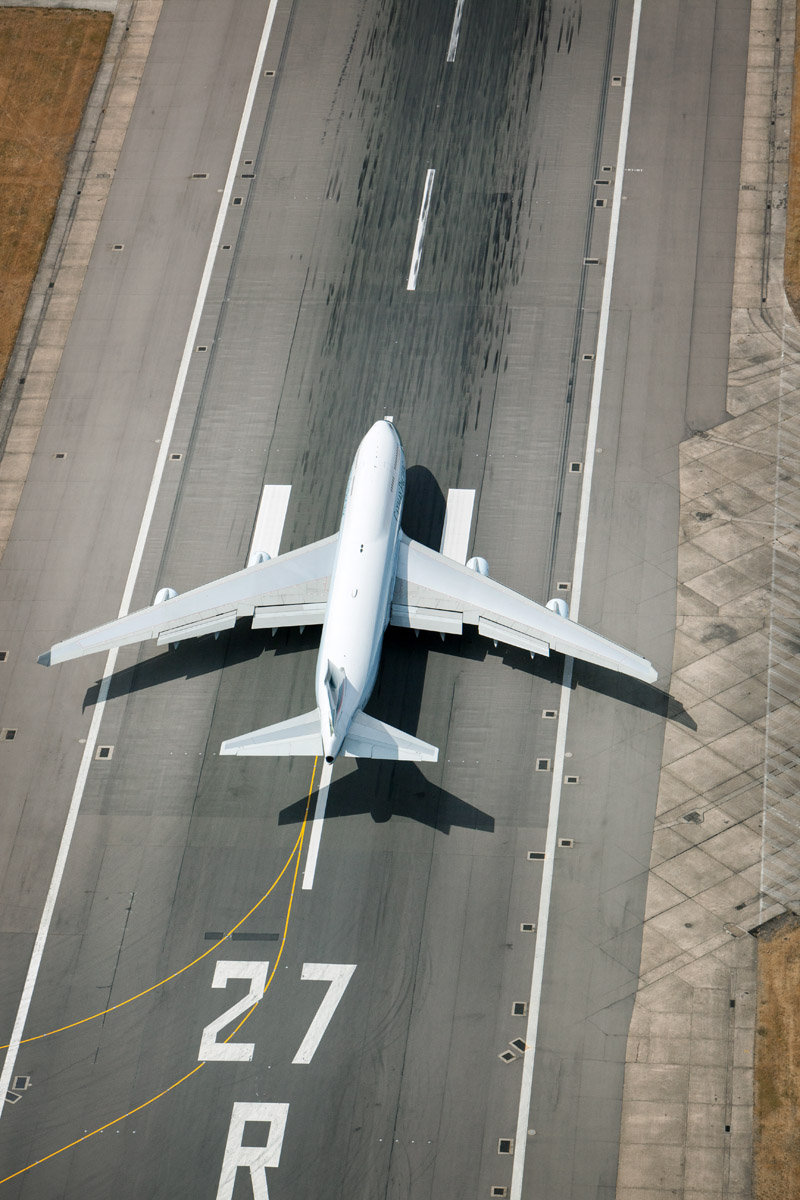 Image courtesy Heathrow Airport
​​​
Cargo volumes through Britain's biggest port, fell 28.2% because of the impact of travel restrictions on international trade. Prior to the pandemic, 94% of cargo travelled in the belly hold of passenger planes, which have been severely reduced.

Heathrow CEO John Holland-Kaye said: "The past year has been incredibly challenging for aviation. While we support tightening border controls temporarily by introducing pre-departure testing for international arrivals, as well as quarantine, this is not sustainable. The aviation industry is the cornerstone of the UK economy but is fighting for survival.

"We need a road map out of this lockdown and a full waiver of business rates. This is an opportunity for the government to show leadership in creating a Common International Standard for pre-departure testing that will allow travel and trade to restart safely so that we can start to deliver the Prime Minister's vision of a Global Britain."

In December 1.1 million passengers travelled through Heathrow, down 82.9% compared to the same time last year, as a new strain of COVID-19 took its toll on air travel. Heathrow recorded a loss of 5.6 million passengers as many were forced to cancel Christmas and New Year reunions in line with Government guidance.

Over 107,000 metric tonnes of cargo travelled through Heathrow in the month of December.

Heathrow worked with airlines and the cargo community to increase dedicated cargo flights, safeguarding the UK's supply lines throughout the pandemic. Some airlines used passenger aircraft to fly cargo only, helping to transport key essential equipment such as COVID-19 testing kits, PPE and respirators. Over 19,000 converted freighters travelled through Heathrow over the course of the year.

Heathrow has prioritised health and safety of colleagues and passengers, putting in place a number of measures including UV robots, UV handrail technology, anti-viral wraps, hand sanitiser dispensers, Perspex screens and the mandatory use of face masks.

Heathrow has radically reduced costs, while protecting front line roles, by consolidating operations into Terminals 2 and 5 and switching to single runway operations for most of the year. There has been no government support other than the national furlough scheme.

Heathrow expanded its airport testing capacity with ExpressTest launching privately operated facilities at the airport and Collinson/Swissport building on their already established sites at Terminals 2 & 5. The move was in response to the Government's 'Test to Release' programme which gives arriving passengers the option to be released from quarantine on day 5, after testing negative for COVID-19.

After months of industry-wide calls for pre-departure testing, the Government will soon require all international arrivals to provide proof of a negative Covid-19 test, taken up to 72 hours prior to departure, before travelling to England and Scotland.

December was the last month of tax-free shopping in Britain. Britain is the only country in Europe not to offer tax-free shopping to international visitors. A move which threatens to hinder economic recovery and cost livelihoods

Heathrow continues to campaign for the adequate business rates relief which has been extended to other sectors, some of which are reporting record profits. The airport continues to face one of the largest bills in the country despite significant losses.