in Aerospace / Defence / Security
HellermannTyton launches TipTag5
Manufacturer of cable management products, HellermannTyton, has extended its TipTag product range with the launch of its TipTag5 cable marker.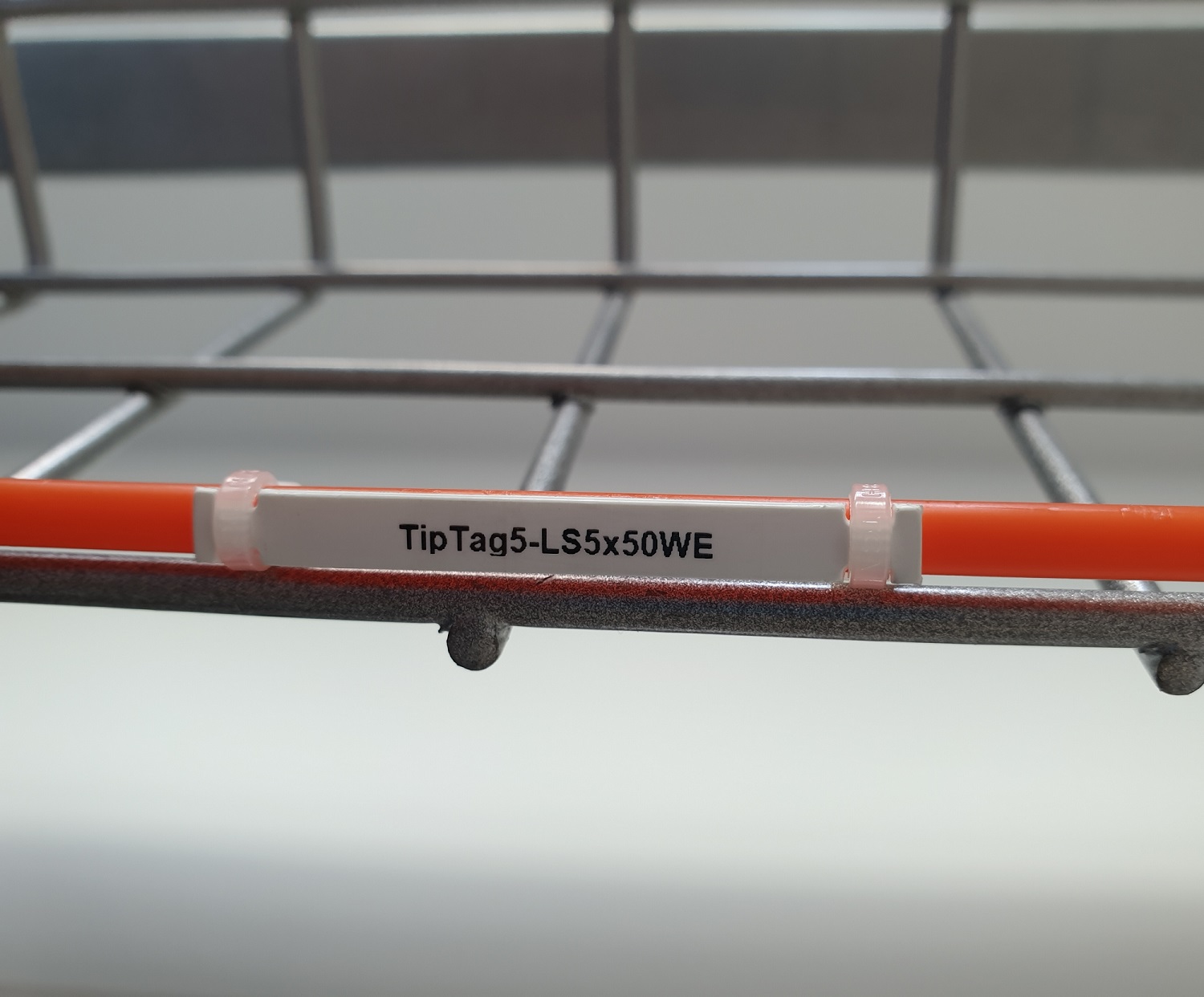 Image courtesy HellermannTyton

Designed with size in mind, the small 5.5mm high x 50mm long tag can be used with the smallest wires and cables in the industry.

Manufactured from a specially compounded halogen-free material, the TipTag5 is designed for use where limited fire hazard properties are required and can identify wires and cable bundles even down to the smallest diameter.

TipTag5 is a permanent marker solution for identifying cables in numerous industries such as Aerospace and Defence. This range is designed to provide two rows of printable tags instead of one, offering a more efficient and faster printing process for customers.

The TipTag5 can be printed using HellermannTyton's premium range of Thermal Transfer printers and ribbons for optimum print quality and longevity. Ideal for marking wire and cable bundles, this tag has a perforated design that includes fastening slots for cable ties, ensuring labelling will be secure.

Mary Arrowsmith, UK Product Manager for Identification at HellermannTyton, commented: "The TipTag5 is designed to provide easy identification for our customers' products, allowing secure labelling on the smallest cables and wires, with the tags design to be fastened with cable ties. Made with polyolefin, the TipTag5 can operate in temperatures ranging from -40 ºC up to 90 ºC, making it suitable for even the most challenging environments."

This recent launch reinforces HellermannTyton's commitment to supporting end-users and customers in numerous industries with product identification and specialist cable management needs.
The international HellermannTyton group has been present in the UK for over 83 years and has two manufacturing sites in the UK; Manchester and Plymouth together with Distribution centres in Cannock, Northern Ireland and Southern Ireland. The Manchester facility is one of three European design facilities, alongside Germany and France, which work closely with facilities and colleagues in the US and Japan. More than 3,000 people are employed within HellermannTyton across the world, with over 500 in the UK.