in Aerospace / Defence / Security / Space
Holovis social distancing app supports safe return to work
Holovis has developed a social distancing app to support the unique challenges being faced when returning to the workplace post-Covid.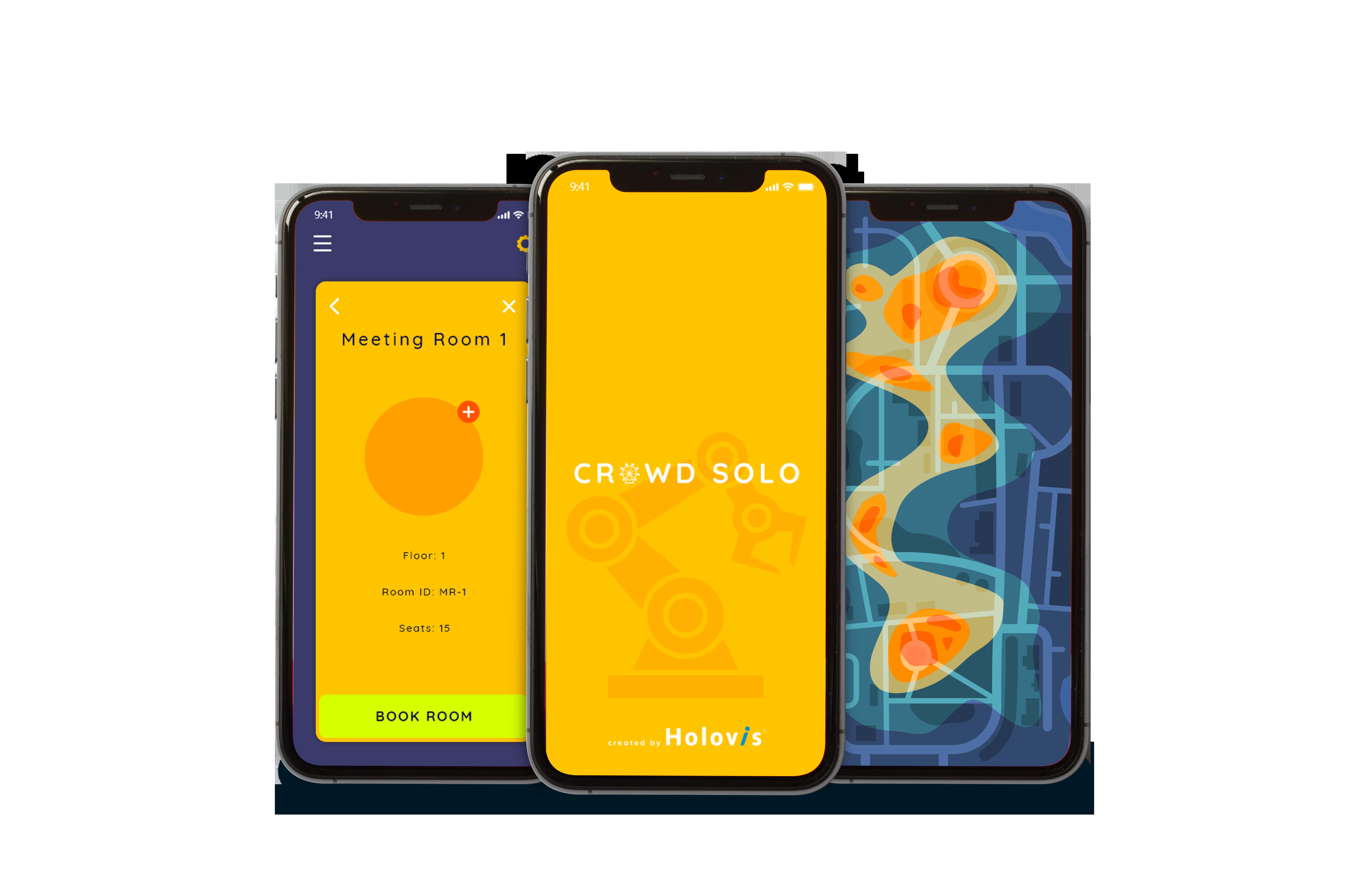 Courtesy Holovis

The Crowd Solo app incorporates social distancing proximity alerts, crowd management notifications and real-time insights into the way in which people are moving around a facility.

Crowd Solo provides unrivalled insights by requiring all employees download it to their mobile devices and have it active as they go about their day. By connecting everyone on site, an exact picture is created of everyone's position.

Audible and vibration alerts notify people when they are in breach of the safe two metre distance of someone else and real-time heat maps show when hotspots are forming so people can effectively plan their day; from staggered arrival and departure times, toilet access and within office locations.

A booking function allows food and beverages to be ordered in advance from onsite canteens and time slots allocated for safe collection. A reservation system allows staff to book meeting rooms and working areas for portions of the day and surface cleanliness visualisation shows when locations were last cleaned to ensure that this is being maintained between users.

Powered by the Holovis DeepSmarts data analytics engine, managers have an operator dashboard that allows them access the real-time insights, suggest optimal people management strategies and instantly act on information to improve the flow and avoid unwelcome hotspots. The analysis provides functional insights for helping to extend capacity, support staffing plans and manage the overall running of the facility safely.

The tracking functions within the app have been designed to utilise existing infrastructure and advanced positional software already inherent in mobile devices, keeping physical hardware investment to a minimum.

Linda Duggan, Enterprise Portfolio Manager at Holovis explained: "It looks likely that the need for some form of safe crowd management will be around for the foreseeable future meaning workplaces will have to adapt and learn to operate differently in order to give employees peace of mind and confidence to return to work.

"We understand the unique challenges being faced and the urgent need to resume operations with as little disruption as possible, so we are here to support your 'new normal'."