in Aerospace
HydrogenOne Capital Growth and Safran invest in Cranfield Aerospace
HydrogenOne Capital Growth plc and Safran Corporate Ventures have signed definitive agreements for a common investment in Cranfield Aerospace Solutions Ltd (CAeS) as part of a more than £10 million funding round.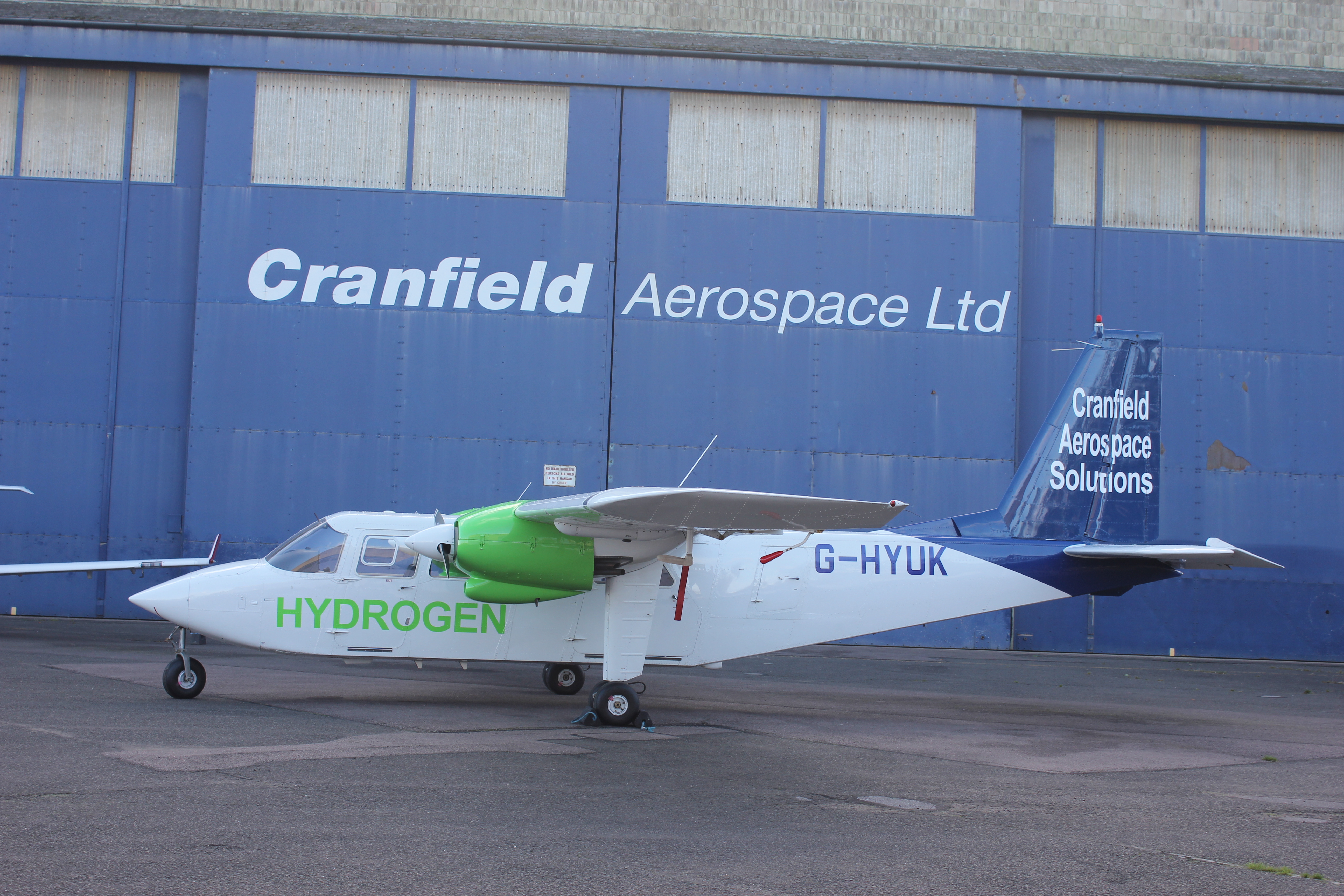 Copyright Cranfield Aerospace
HGEN is investing a total of £7m in this funding round and Safran Corporate Ventures £3.5m. With this purchase of a minority equity stake, each company is entitled to a board seat at CAeS.
CAeS is an aerospace market leader in the design and manufacture of new aircraft design concepts, complex modifications to existing aircraft and integration of cutting-edge technologies to meet the most challenging issues facing the aerospace industry today. CAeS has refocused the company on Project Fresson, the unlocking of commercial hydrogen-electric propulsion flight. In the early stages, CAeS will focus on CAA (Civil Aviation Authority) certification of the Britten-Norman Islander passenger aircraft using hydrogen fuel cell power.
In parallel with its investment, Safran will work in partnership with CAeS spanning the area of hydrogen fuel cell powered electric propulsion for aviation.
Simon Hogan, Chairman of HydrogenOne said, "Today is an important moment for us as the successful decarbonization of flight is an imperative in order to reach 'net zero'. We believe that Cranfield Aerospace has the team and the strategy to facilitate clean flight through the application of technology and innovation. This deal demonstrates how HydrogenOne is simultaneously unlocking growth value for investors, while contributing to the wider ESG agenda."
"This investment and this technological partnership confirm Safran's strategy in net zero aviation and contribute to making Safran a competitive player for the development of fuel cells for aircraft," declared Ghislaine Doukhan, CEO of Safran Power Units.
Paul Hutton, CAeS CEO, commented "We are very excited to welcome our new investors, HydrogenOne and Safran Corporate Ventures, on our journey to achieve the world's first fully certified zero-emissions passenger carrying flights. As we prepare for ground and flight testing, this backing by our investors will enable us to accelerate delivery of our flying demonstrator in 2023 and certified aircraft in 2025.''