in Aerospace
IATA tests digital identity travel experience on BA flight
The International Air Transport Association (IATA) with industry partners successfully tested the first fully integrated digital identity travel experience, from shopping for flights to arrival, on a journey from London Heathrow (LHR) to Rome Fiumicino (FCO) with British Airways.
Courtesy IATA

"Our vision for future travel is fully digital and secured with biometric identification. While the technology exists to do this at each stage of a journey, linking these steps together has proven challenging. Today with our partners we showed that it is possible. This will open up a world of possibilities for simpler journeys in the future," said Nick Careen, IATA's Senior Vice President for Operations, Safety and Security.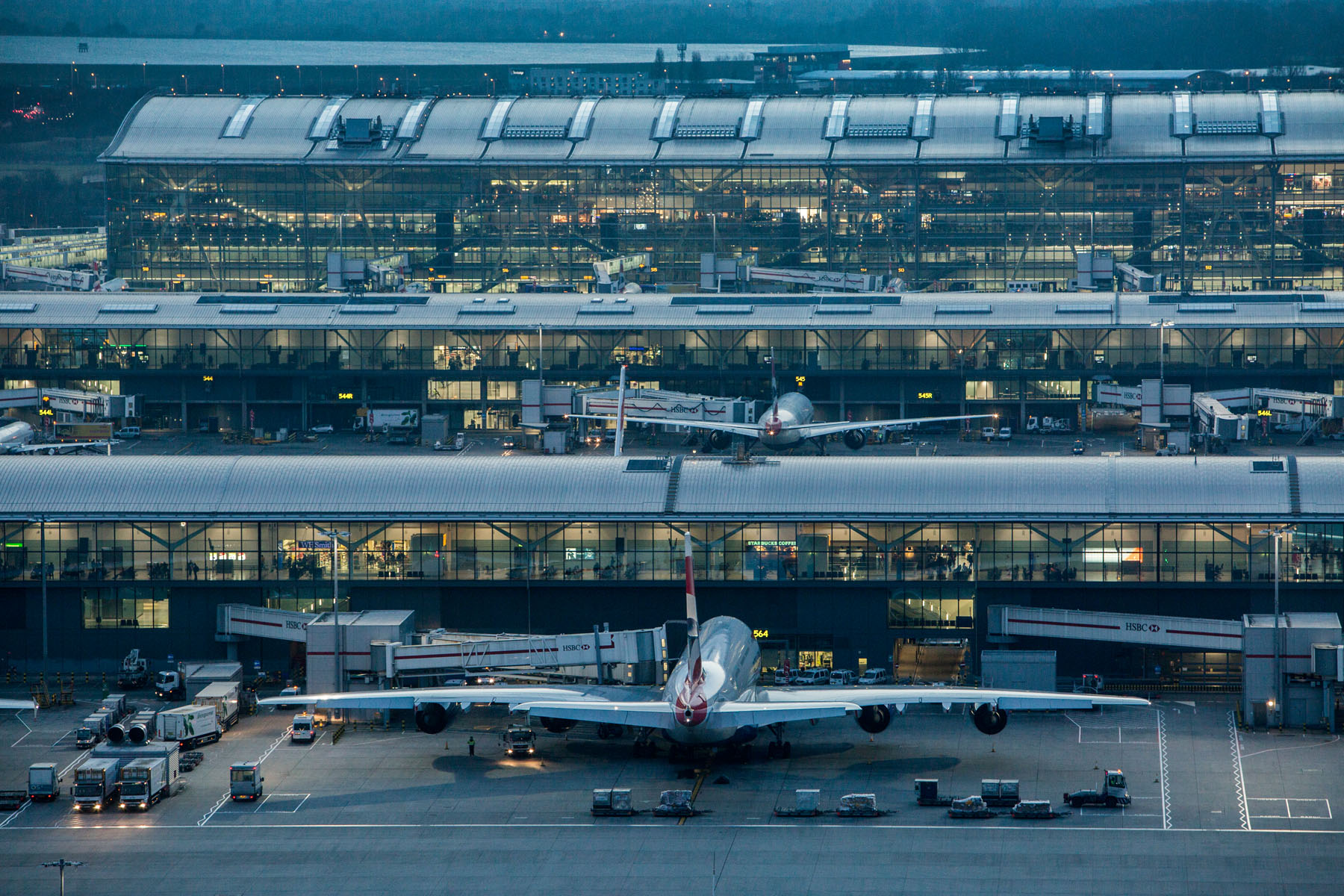 Image courtesy Heathrow

Today's journey illustrated the potential of a future fully integrated digital travel experience leveraging biometrics with:
Personalised Offers: This will be seen from the shopping experience where travellers will be able to receive personalised offers through all shopping channels. The LHR-FCO passenger shared their loyalty card data (stored as a verifiable credential in their smart phone's digital wallet) with a travel agent. This enabled airlines using the New Distribution Capability (NDC) to make personalised offers through the travel agent channel.
Simplified Orders: Once the traveller has chosen among the offers, an order is generated as a verifiable credential that can be stored in a digital wallet. No more Passenger Name Records (PNR), e-tickets or electronic miscellaneous documents are needed. All the information about the journey is stored in the verifiable credential, which can also be read as a QR code.
Effortless Travel Requirements Check: Many processes can be done long before the traveller gets to the airport. Along with the digital wallet, a digital passport (stored in the traveler's digital wallet) will be a key enabler. By sharing the nationality data of the digital passport, passengers can confirm their travel document requirements. IATA's Timatic solution supports this.
'Ready to Fly' – Simplifying and Securing Check-ins: The LHR-FCO traveler also chose to share their digital passport and order data with their airline, British Airways, to receive a confirmation that they are Ready-to-Fly and seat assignment via text message, being spared from manual data input. Traditional boarding passes may become optional if travellers are offered and accept a contactless experience at the airport.
Contactless Airport Experiences: For travellers who choose to share their biometric data, storing your phone and proceeding hands-free (with your phone and your passport in your pocket or purse) through the airport will be possible. Biometric gates cleared the way for the LHR-FCO traveler through security, into lounges and onto the aircraft.
"As an airline, we are always innovating and looking at ways to make the customer journey as seamless as possible. We introduced biometric boarding on selected flights earlier this year and it has been a huge success with positive customer feedback. Working with IATA on enabling a fully integrated travel journey helps us build on that and shows us what could be possible in the future," said Dirk John, British Airways Chief Information and Digital Officer.

The companies involved in the project include Accenture, Amadeus, Australian Border Force, AWS, Branchspace, British Airways, IDnow, Aeroporti di Roma, SICPA, Trip.com, and Verchaska.

Critical industry process transformations and global standards are enabling this potential, in particular:
Modern Airline Retailing which is delivering a transparent, personalised shopping experience for air travellers, converting legacy ticketing processes to modern Offer and Order Standards and putting decentralised digital identity to work to enable dynamic and trusted open ecosystem at scale as well as integrated digital experiences for the travellers."The goal is to create value for travelers by meeting their needs. Passengers want a personalised, seamless digital experience when shopping for air travel and they expect consistent service irrespective of whether they purchased their travel directly from the airline or via a third party. This is being achieved by modernising decades old standards, processes and technology to the digital environment," said Muhammad Albakri, IATA's Senior Vice President for Financial Settlement and Distribution Services.
One ID which is using digital identity and biometric technology to support the digitalisation of admissibility as well as contactless travel standards and making physical identity checks at check-in and boarding redundant. "In future, a smart phone storing a digital wallet that is loaded with your digital passport, loyalty cards and other verifiable travel credential, is all that will be needed to travel. Achieving that reality needs the kind of cooperation that we have demonstrated today with 11 companies coming together to facilitate the first fully integrated digital journey. Success, of course, is underpinned by interoperability and global standards—so the advantage of the digital travel conveniences are available to travellers throughout their journey and wherever it may take them," said Careen.
Privacy is a top priority with passenger processing standards designed to keep passengers in control of their personal data. Moreover, processes rely on the exchange of credentials (verified approvals based on data) which are shared peer-to-peer (with no intermediating party). And manual processing options will be retained so that travellers will have the ability to opt out of digital admissibility processing.

Interoperability is essential for global acceptance and is ensured with alignment to the International Civil Aviation Organisation's (ICAO) standards, including those for the Digital Travel Credential and Digital Travel Authorisation.

"Information from verifiable credentials is shared on a need-to-know basis. While a government may request detailed personal information to issue a visa or prove admissibility to travel, the only information that will be shared with the airline is that the traveler has a visa and which type. Passengers want complete control of their own data. And that is what they will get—in a travel experience that is secure, simple and convenient," said Careen.

IATA Innovation Lab
The LHR-FCO journey is a 'Proof of Concept' developed in the IATA Innovation Lab. The Innovation Lab brings together organisations from across the travel value chain to incubate solutions and test new technologies to overcome industry challenges. The aim is to help the aviation industry generate value as it transitions towards digitalisation.

"Innovation is at the heart of the aviation industry, from exploring sustainable ways of flying to digitising the passenger travel experience. Progress firmly rooted in collaboration. The IATA Innovation Lab brings the industry together to find pioneering solutions, through harnessing the power of partnerships," said Albakri.

The end-to-end journey using Digital Identity is outlined in a paper with the companies listed above as well as Turkish Airlines, SITA and Collins Aerospace.