in Aerospace / Defence / Security / Space / Events
Industry gathers for Farnborough International Airshow 2022
Prime Minister Boris Johnson opened the Farnborough International Airshow (FIA) 2022 on Monday 18th July, marking the start of a milestone week for the both the UK and global aerospace, aviation, defence and space industries.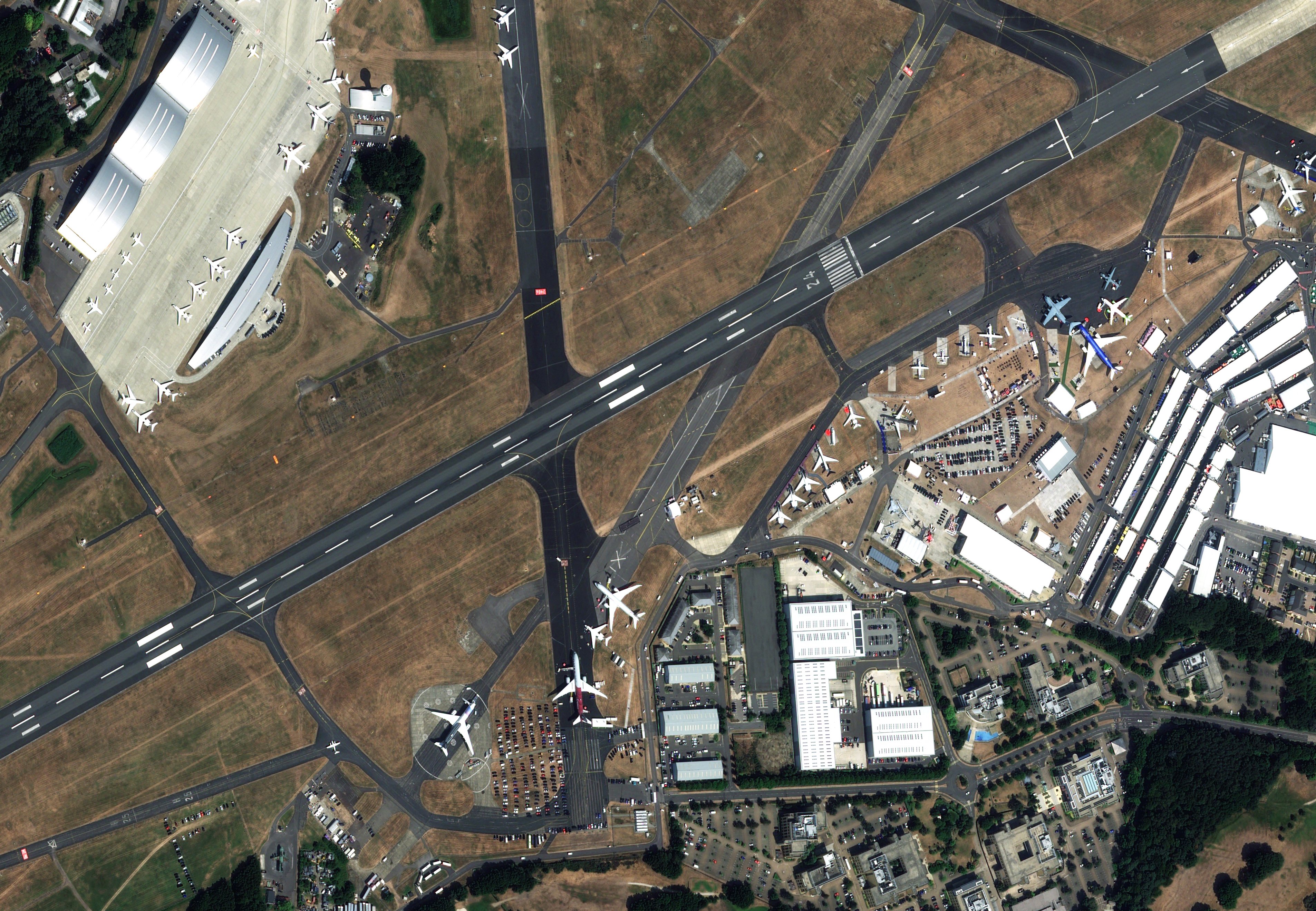 Image courtesy ADS / Copyright Airbus


Farnborough International Airshow is the first major European Airshow to take place since 2019 and is the biggest Airshow of 2022.
On Monday, aside from numerous orders being placed across the show, Business Secretary, Kwasi Kwarteng, announced a £273 million package for aerospace technology which will advance low-carbon innovation, secure economic growth, and support hundred and thousands of high skill, value and wage jobs across the UK.
A key part of this year's Airshow is the drive towards net-zero aviation and decarbonising the industry, with key discussions taking place between global business leaders and Government. Tuesday saw Transport Secretary Grant Shapps, launch the Government's Jet Zero Strategy which sets out the direction of travel for the decarbonisation of aviation in the UK and will accelerate progress to net zero by 2050. Additionally, the newly launched Aerospace Growth Strategy sets out how the UK can lead the world in sustainable technologydevelopment and seize the opportunities for net zero aviation.
Other major company announcements include multiple order and commitment announcements from Airbus and Boeing, EasyJet and Rolls-Royce partnering to pioneer the development of hydrogen combustion engine technology. Hellios launched its new SME Portal, a free gateway to help SMEs enter the defence, aerospace and security sectors in collaboration with JOSCAR.
ADS Chief Executive, Kevin Craven said: "This week the world's aerospace, defence and space industries are gathering in Farnborough for the most important airshow of the last three years.
"It was a privilege to welcome the Prime Minister to open the Airshow, and it is wonderful to see our industry's leaders gathering together in Farnborough, doing business, showcasing new and innovative technology and capabilities, as well as discussing the challenges the industries face.
"Over the past two days, we've welcomed announcements that outline how the future of aerospace, defence, security and space sectors will develop and look. Following the COVID-19 pandemic, it's fantastic to hear industry having a positive outlook and significant investment in UK expertise and technology.
"The return of Farnborough International Airshow is a real confidence boost industry and going forward, it's vital our industries receive the support and investment they need to flourish and springboard the development of Global Britain."