in Aerospace / Events
King visits FAC at air show
Farnborough Aerospace Consortium (FAC) hosted the King of Malaysia at the town's air show – as it continues to work globally for its members.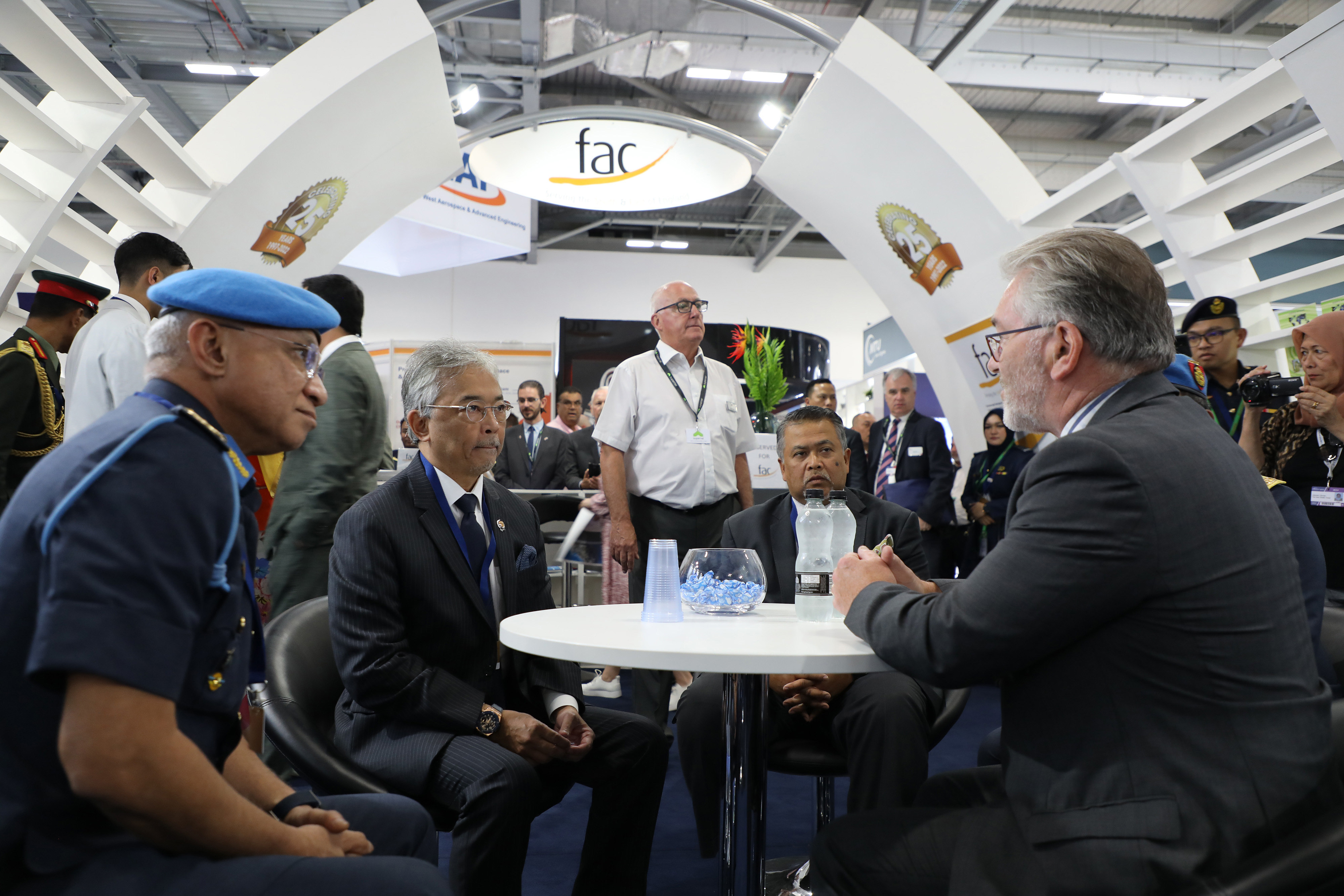 Image courtesy Deep South Media


The monarch attended with his entourage and spoke with FAC chairman Graham Chisnall and its CEO Alan Fisher.
Sultan Abdullah of Pahang, the 16th 'Yang di-Pertuan Agong', was elected to his position in 2019.
Graham Chisnall said: "FAC was honoured to host the King of Malaysia on our stand.
"We had a wide-ranging discussion about FAC's role in promoting members' interests.
"It was agreed to follow up leads with the Malaysian Aerospace Association in due course. We'd like to thank His Royal Highness for the visit.
"The air show has created many opportunities which we will explore for our members, and we have amassed a great many leads that we will be following up.
"It is four years since the last show so there is a lot of time to make up and it is clear that businesses want to network and strike deals.
"One of our functions is to link our members – which include many SMEs – with the big companies and end markets.
"Our aerospace sector is world-leading and the Farnborough International Air Show is the biggest in the world and an important factor in maintaining the sector's recovery."
FAC represents many businesses in the aerospace, aviation and defence sectors and their supply chains.
Its focus is in the south and south-east but has members nationwide and internationally.
FAC is also a partner with the national trade association ADS in delivering the important National Aerospace Technology Exploitation Programme (NATEP), which funds research and development for SMEs.