in Aerospace
Kloeckner Metals UK relocating to Essex
Kloeckner Metals UK have completed the purchase of a site in Thurrock, Essex, to develop a new state of the art facility.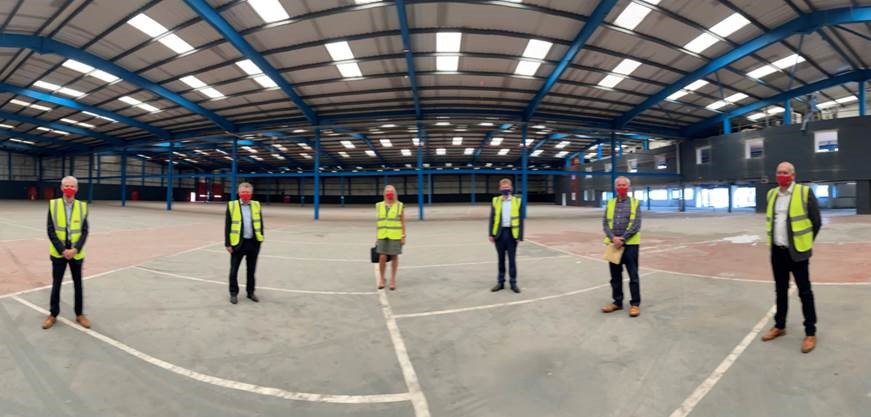 Above: Kloeckner Metals UK board members visited the site with Deputy Chairman of the Management Board of Klöckner & Co Guido Kerkhoff.
Courtesy Kloeckner Metals UK

Part of the global Klöckner & Co Group, Kloeckner Metals UK boasts 14 business units across the UK and is one of the leading multi-metals processing suppliers in the UK.

The substantial investment into the new site was needed to support the relocation of the existing site at Thames Wharf, London, which, over the years, became too small for the business' needs.

Conveniently located adjacent to the M25, the new site is expected to be operational during the fourth quarter of 2021. Once completed, the new site will create more than 110K square feet of internal space, including newly built offices, state of the art processing equipment and the latest digital logistics and operations technologies.

Peter Whiting, CEO of Kloeckner Metals UK: "This new investment is an important milestone in Kloeckner's strategic plan to establish ourselves as one of the leading supply chain partners in the UK. It is a truly exciting time for us as we continue to expand our business both through value added products and processing services and implementation of digital technologies.

The new site and its state-of-the-art equipment, will significantly increase our capabilities and allow us to deliver our mission of 'getting you the products and services you need when you need them.'"

Kloeckner Metals UK is one of the largest mill independent multi-metal stockholders and distributors in the UK, which is a key member of the Klöckner & Co Group, one of the world's largest producer independent distributors of steel and metal products.